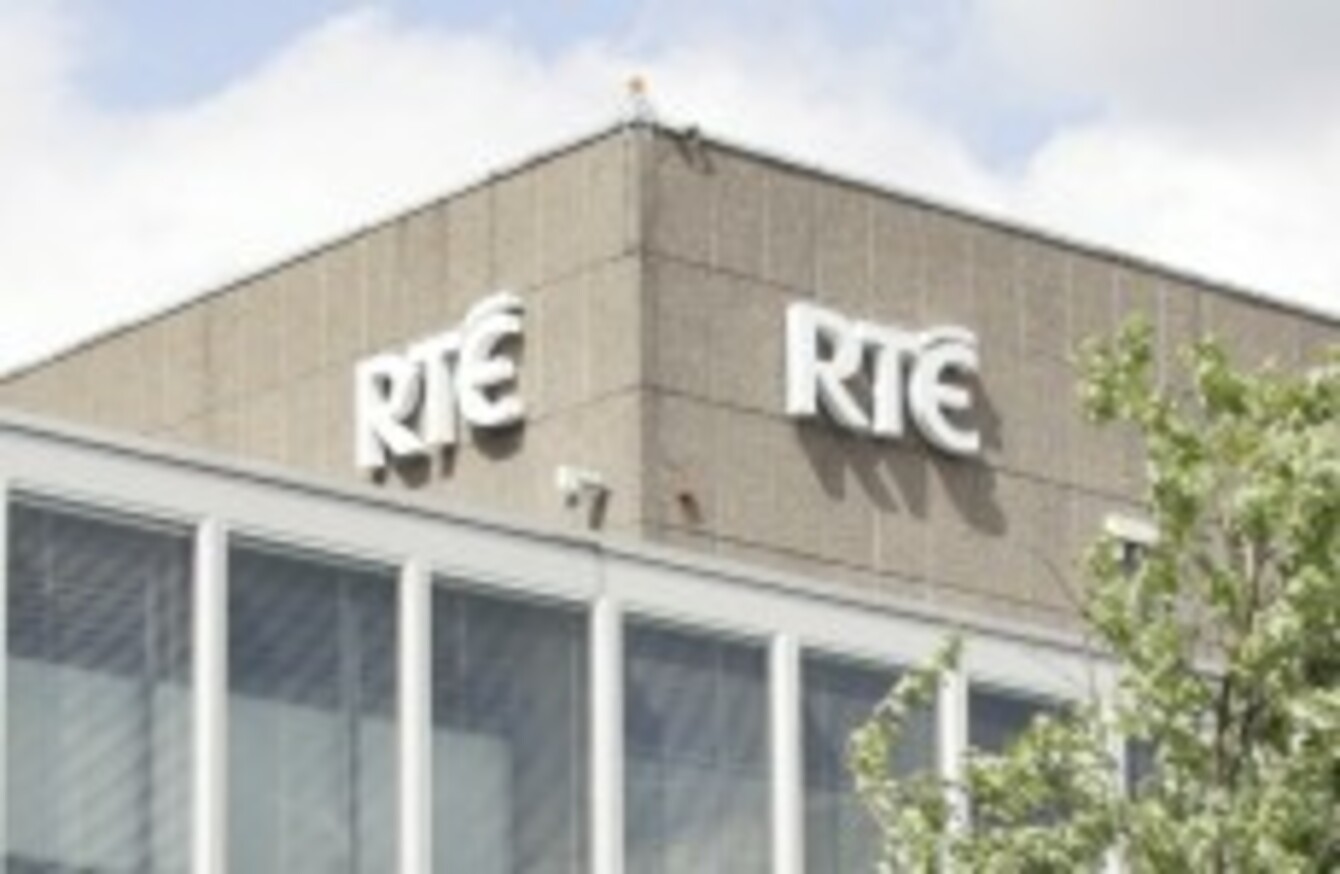 RTÉ
Image: Mark Stedman/Photocall Ireland
RTÉ
Image: Mark Stedman/Photocall Ireland
PAT KENNY, GERRY RYAN and Ryan Tubridy were RTÉ's top earners in 2009.
The state broadcaster voluntarily disclosed the figures for the year 2009 tonight, saying that the total of earnings of the top ten presenters that year came to €3.95million.
This was a reduction of -11.2 per cent on the 2008 total of €4.45m.
Of the 10 presenters listed in 2009′s top ten list, eight are contractors and two are staff employees.
The highest earner that year was Pat Kenny, who earned €729,604, which was paid to Pat Kenny Media Services Ltd.
Behind him was Balcom Management Ltd, representing the late Gerry Ryan, which was paid €585,944.
Third-highest earner was Ryan Tubridy – €519,667 was paid to his Tuttle Productions Ltd.
Marian Finucane was next, with Montrose Services Ltd paid €513,270
Joe Duffy's Claddaghgreen Ltd was paid €389,314.
Baby Blue Productions was paid €290,625 for the services of Miriam O'Callaghan.
Derek Mooney, an RTE employee, earned €268,985 in 2009.
Mac Consultants Ltd were paid €225,485 for the services of Eamon Dunphy.
The second staff member on the list, Sean O'Rourke, was paid €214,084.
The tenth highest paid earner at RTÉ was Colm Hayes Media Services, for the services of Colm Caffrey, which was paid €213,954.
The figures for staff include employer pension contributions and are not salary only.
Figures for contractors, meanwhile, represent fees payable, not salaries; RTÉ states that pension provision is a matter for the individual contractor.
The total of the earnings listed represents just over 1 per cent of RTÉ's operating costs (€389.4m) in 2009 and approximately 2 per cent of personnel-related operating costs.
During 2009, the total cost of RTÉ staff wages and salaries went from €150.17m to €137.24m – a reduction of -8.6 per cent.
The cuts in salaries that were agreed by RTÉ staff, as part of an overall programme of rapid cost reduction in all personnel-related and other costs, took effect from 1 July 2009.
RTÉ reduced its total staff from 2,144 (full-time equivalents) to 2,035 by the end of 2009.
Over the period 2008-2009 RTÉ reduced its overall operating costs by €71m or approximately -15 per cent.
RTÉ's full accounts and financial statements for 2009 and for 2010 are available online.
Last month, TheJournal.ie reported that RTÉ confirmed that by the end of 2011 it will have 300 fewer staff than it had in 2008 and that further restructuring is on the way.
Director General of RTÉ, Noel Curran, warned of pay cuts of up to 30 per cent for its top stars, and said that while the cuts might mean losing some people to rival stations, RTÉ "is prepared for this eventuality".