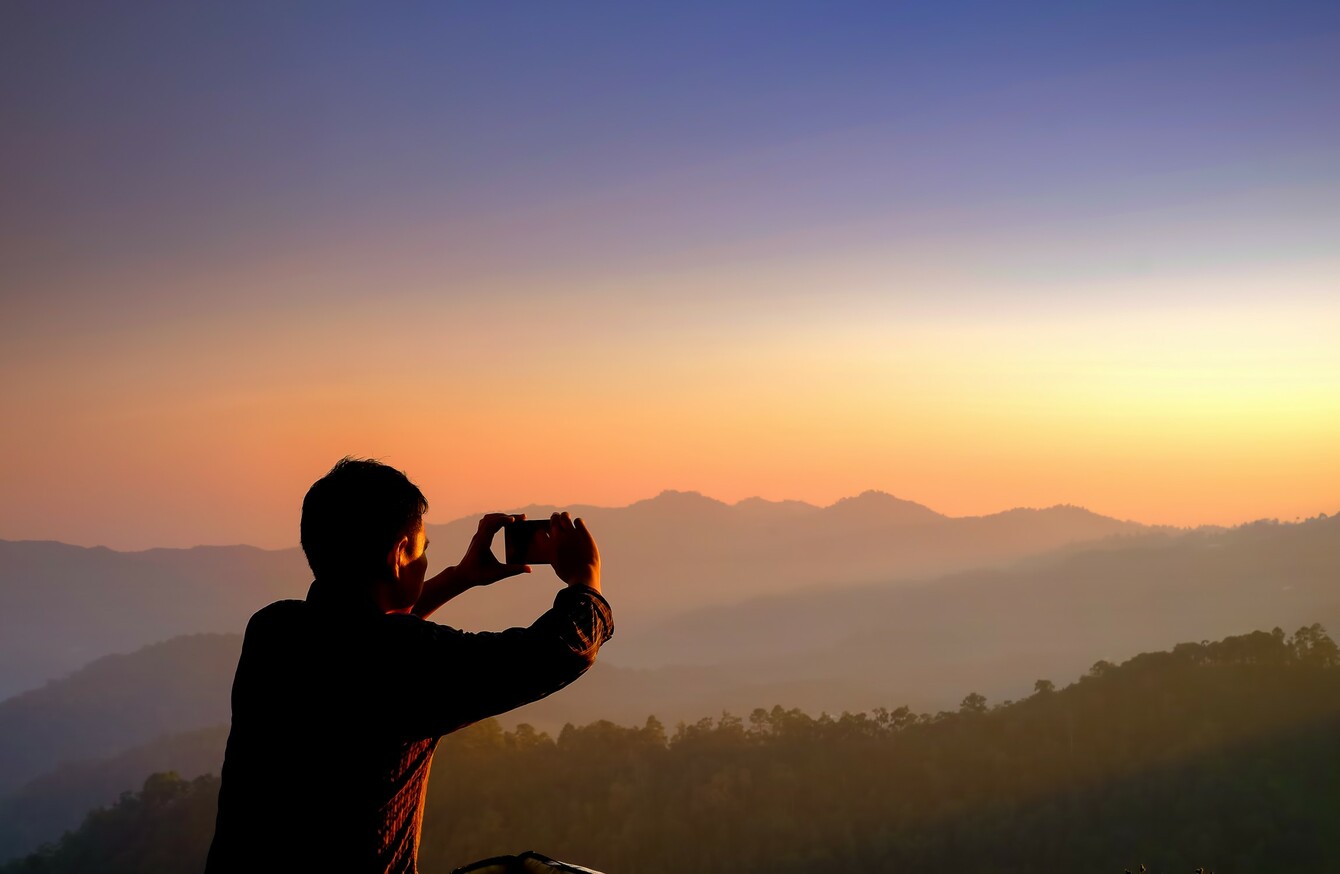 Image: Shutterstock/d8nn
Image: Shutterstock/d8nn
SMARTPHONE CAMERAS HAVE advanced so much, it's easy for us to take high-quality photos without much effort.
With the resolution and editing features available at our fingertips, we're spoilt for choice, but this can't help you if you're not able to take a good photo.
An easy way to solve this is to activate the grid view, an option all cameras have. How you activate it differs from phone to phone.
Some camera apps allow you to activate it directly in the app itself while others require you to go into its settings. If you have an iPhone, you have to go into Settings > Photos & Camera and scroll down to activate it.
How does this help? It's because the grid allows you to follow the rule of thirds, a technique which helps you take more engaging photos.
The rule breaks down your photo into nine parts – using two horizontal and two vertical lines – helping you frame your shot. The GIF below is a good example of how it works.
In its most basic terms, it discourages you from placing the subject in the very centre so at one of the points where the grid intersects, you should place your photo's subject there on the one side.
They don't need to be perfectly lined up but having the subject as close as possible to one or two intersections helps.
The lines can also be used to position background horizons as well. Placing it along one of the horizontal lines can also help improve a photo's composition. In the photo below, the snail is located where the bottom-left intersection happens, giving it a more prominent position.
The other thing is you can still follow the same principle when you're editing a photo. Cropping a photo can help you reposition the subject so it is close to the side.
You don't always have to follow this rule, but when you get better at it, you will recognise the moments when you can break it.