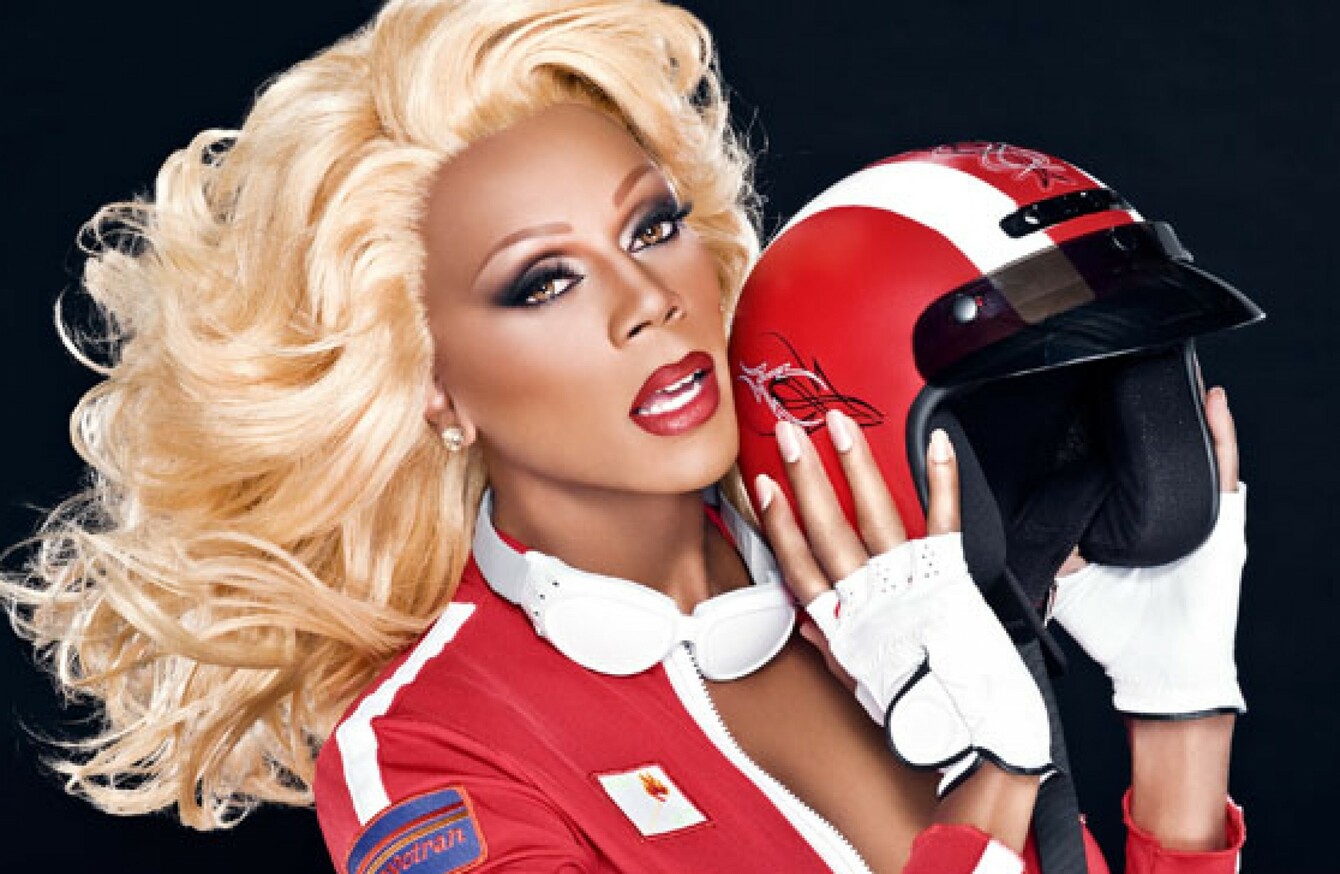 Image: LogoTV
Image: LogoTV
Your Next TV Binge is TheJournal.ie's new Friday feature, recommending a box set for you to get stuck into over the weekend. This week: the juggernaut of realness that is RuPaul's Drag Race. 
THE NINTH SEASON has just begun, it is probably at the biggest point of its run to date, and yet for some people there's still something of a stigma around RuPaul's Drag Race. "It's just reality TV trash", critics cry. Well, yes, you're absolutely right. But it is THE BEST reality TV trash to have ever existed.
Gay icon RuPaul brings out a number of drag queens to perform and compete and for one to eventually become America's Next Top Drag Queen. Yes, it is essentially America's Next Top Model with a twist, but it is also so much more than that.
First of all, Drag Race might just be the funniest show on TV right now. If you've spent any time at all recently trying to find an appropriate GIF, chances are you've happened across one from Drag Race. Every single episode is teeming with one-liners and side-splitting comedic moments that you simply can't find on any other show. Now or ever before.
Secondly, it might just be the most important show on TV right now. Drag Race isn't just an hourly excuse for gay guys and their best girlfriends to get into a room to finger click, fan themselves and scream "Yass, queen come through!" (Well, it is also that).
An under-represented community goes front and centre here, and each and every one of them proves more entertaining and charismatic than the contestants you'd find in any other reality TV show. They're all creative – those outfits don't do themselves, y'know – enormously courageous and powerfully confident.
Finally, and perhaps most importantly, RuPaul's Drag Race is beyond entertaining. You can't help but get caught up in the DRAMA of the group, trying to find the ultimate shady queen in the bunch, while rooting for the underdog to snatch the weave off everyone in the room. (#JusticeForKatya)
Speaking of snatching, the now legendary Snatch Game has a legitimate argument for being the single greatest recurring episode in TV history. The point of the episode is to arrive dressed as a particular celebrity, then answer random questions in that celebrity's personality. Sounds simple, and not all that great, right? Wrong. This is something that can go spectacularly wrong – Phi Phi O'Hara as Lady Gaga in Season 4 is the best evidence of this – but when it goes right, it is practically transcendent. In the most recent series, three of the queens arrive as Mae West, Bjork and Joan Crawford, resulting in some of the funniest TV of the year. Seriously.
Source: Logo/YouTube
And as much as the show can sometimes feel it is getting too big for its boots, it does eventually boil down to one simple question: can you get on stage and entertain?
Two queens every episode are told to lip-sync for their lives: if they don't want to be eliminated, they must stand on the stage and mouth along to a famous song, while trying to impress the judges. Some dance. Some do back-flips. Some do death-drops. (Warning: do not attempt to death-drop.)
#Open journalism No news is bad news Support The Journal

Your contributions will help us continue to deliver the stories that are important to you

Support us now
Some simply act out the song, in a way that is surprisingly emotive. And this perhaps more than anything else sums up the show's charm. On one level, it is just a reality TV show about men dressed as women who will do anything to win the prize. Beyond that, it is entertaining in ways that no other show can be, and surprisingly emotionally involving to boot.
Or to put it another way: Shante, you stay.
So where can I watch it? RuPaul's Drag Race is currently available on Netflix.
Source: Logo/YouTube
This article has been amended to reflect the fact that Phi Phi O'Hara appeared in Season 4 of Drag Race, not Season 6. Thanks Jessica Burke.