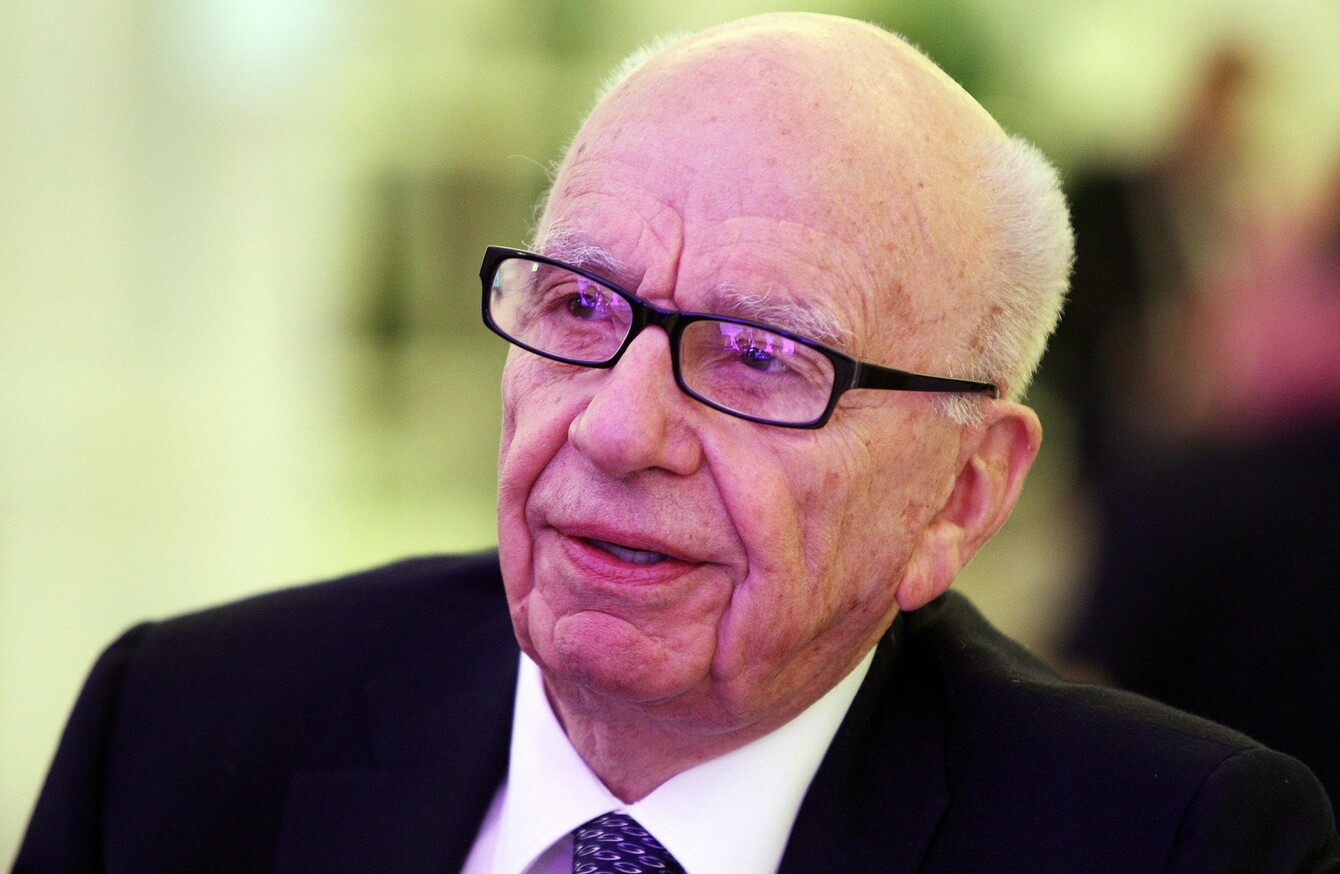 Image: PA Archive/PA Images
Image: PA Archive/PA Images
A TEENAGE HACKER who broke into The Sun newspaper's website and redirected users to a fake story saying media mogul Rupert Murdoch was dead is now a cybercrime fighter, a court has heard.
Darren Martyn was 19 years old when he, along with others, hacked into the News International website six years ago, Dublin Circuit Criminal Court heard yesterday.
Martyn, described in court as "highly intelligent", told gardaí he took part in the hacking in retaliation for the UK media company's involvement in the phone hacking scandal. He was a member of Lulzsec, a part of the Anonymous hacking group at the time, the court heard.
Martyn (24) with an address in Cloonbeggin, Claregalway, Co. Galway pleaded guilty to two counts of criminal damage to data that was the property of News International in July 2011. His co-accused, Donncha O'Cearbhaill, last month received a suspended sentence for his part in the hacking.
Martyn is now a security researcher for a UK consultancy firm, the court heard. Judge Karen O'Connor remanded on continuing bail to 24 May for sentence.
Garda Marion Brennan told the court that on July 12, 2011, one of News International's servers was hacked into. On July 18, 2011, a further hacking occurred and users of the website were redirected to a fake story saying Murdoch had taken his own life.
The story claimed Murdoch had ingested a large quantity of palladium, a rare earth mineral, before "stumbling into his famous topiary garden late last night".
As a result of the hacking, the websites of The Sun and its sister news sites, The Times and The Sunday Times were shut down for a few hours. It took a further three weeks to fully restore the website and deal with security vulnerabilities, Garda Brennan said.
Gardaí were tipped off to Martyn and O'Cearbhaill's involvement from an anonymous source. Martyn has no previous convictions.
Defence barrister, Leo Mulrooney BL, said this was an "exceptionally complicated" case and that Martyn's guilty pleas were of huge assistance to the investigation.
"Mr Martyn is someone who is highly intelligent," Mr Mulrooney said. "He knew what he was doing was wrong, however at the time he thought it was acceptable. He no longer holds that view and he apologises for what he did."
The court heard that in the six years since the hacking, Martyn has gained a degree in forensic science and analysis. As well as working as a security researcher for a consultancy firm in the UK, he teaches undergraduates in the University of Sheffield.
"He is now using the significant skills he has to prevent cyber crime," Mr Mulrooney said.
He urged Judge O'Connor to consider imposing a non-custodial sentence, saying the chances of Martyn re-offending were "very slim".