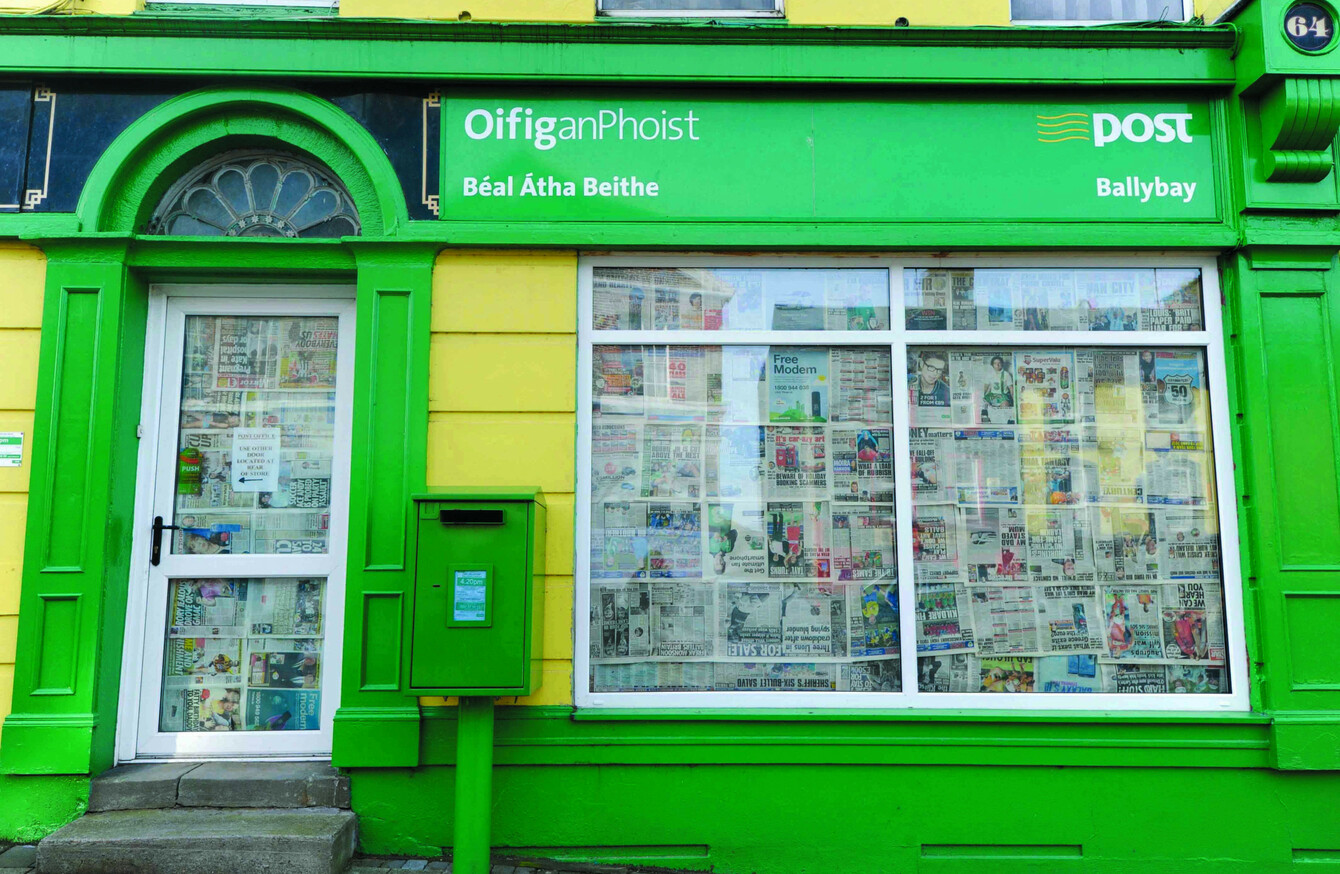 Ballybay Post Office is to remain open but nearby Clontibret will close.
Image: Laura Hutton/RollingNews.ie
Ballybay Post Office is to remain open but nearby Clontibret will close.
Image: Laura Hutton/RollingNews.ie
Updated Aug 28th 2018, 10:07 PM
AN POST HAS announced the closure of 159 rural post offices across 25 counties.
The post offices will close following the retirement of the local postmasters and An Post has provided a list of the nearest post offices to the locations affected. 
An Post says that the retirement of the postmasters was agreed as part of historic agreements with the Irish Postmasters' Union and that it will seek to ensure that the services enjoyed by customers are not affected.
The company says that services in the closed post offices will be consolidated in the nearest available office that remains open. 
"An Post is very grateful for the contribution of the postmasters over so many years. We will work with the communities that they have served to ensure that their needs continue to be met by An Post for the future," managing director Debbie Byrne said in a statement.
An Post says that all of the post office locations are in locations where there are fewer than 500 people living and that 100 of them are in remote areas with fewer than 50 occupied dwellings. 
The 159 post offices that are to close are available here.  
An Post says that 16 of the affected post offices have already closed and that remaining 960 post offices around the country will benefit from an "investment package aimed at improving services for customers".
"The An Post team has done painstaking work combining business and demographic data with extensive local knowledge to produce a network plan which actively supports the future of rural Ireland," Byrne said.
We are committed to ensuring a vibrant network for all our customers through investment and the expansion of e-commerce, financial and government services to drive usage and relevancy of the post office in today's changing environment.We fully acknowledge that this process will be difficult for some customers and communities but the end result will be a strengthened, viable post office network serving the needs of our country for the future.
An Post has said that communities can seek an assessment of its decisions on future post offices in different areas as part of its network vision document.