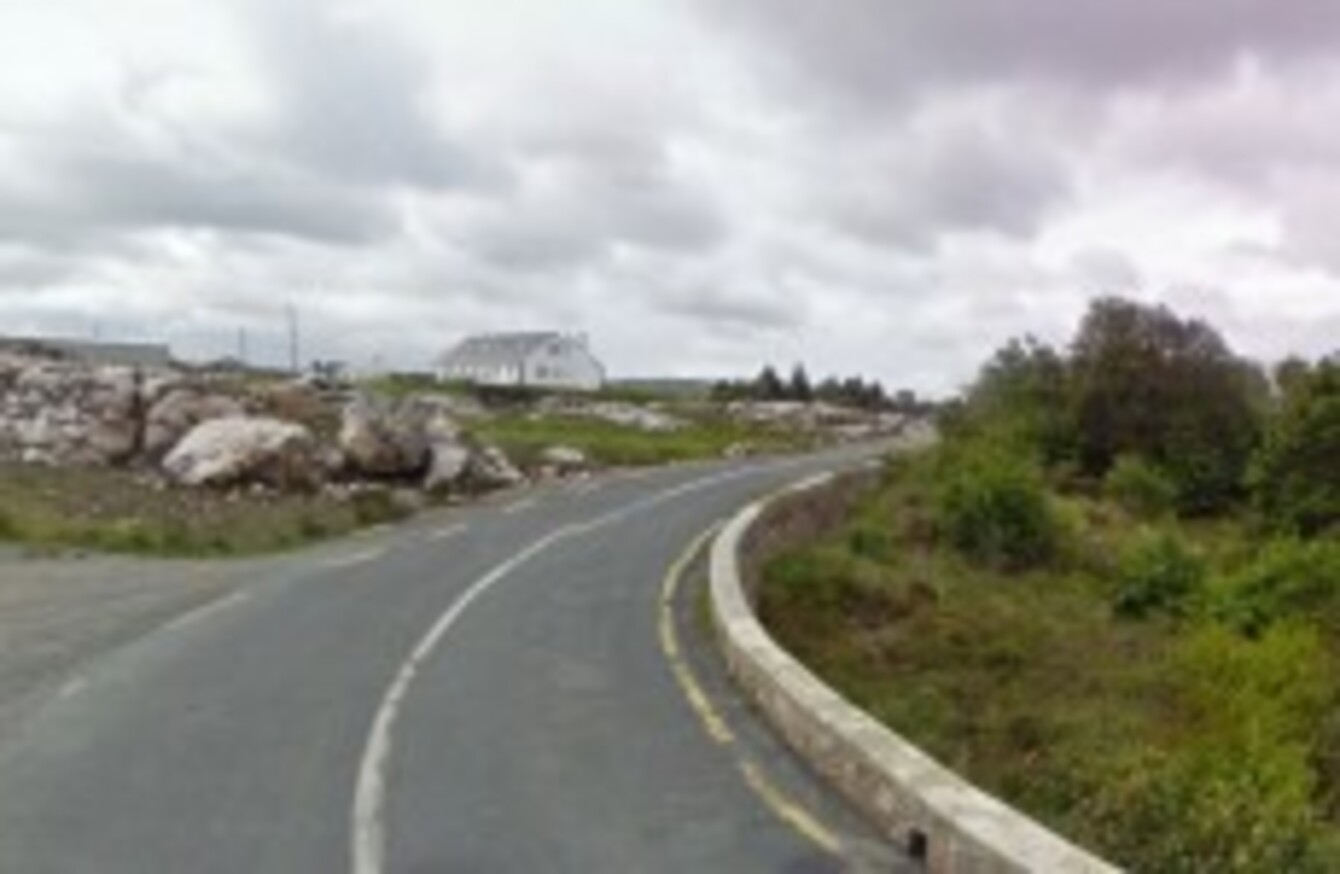 The N56 in Donegal
Image: Google Maps
The N56 in Donegal
Image: Google Maps
THE DEPARTMENT OF Transport has announced that €60 million will be spent improving local roads across the country.
The money, which is being allocated by the National Roads Authority, will see work carried out on the following roads over the next three years:
Donegal:         
N56 Boyoughter to Kilkenny
N15 Blackburn Bridge Realignment Scheme
Galway:
N84 Luimnagh Realignment Scheme
N59 Maam Cross to Oughterard
N83 Forty Acres Realignment Scheme
N17 Carrownurlar to Ballandine (Part of Gort/Tuam Residual Networks)
N63 Abbeyknockmoy to Annagh Hill (Part of Gort/Tuam Residual Network)
Kerry:  
N86 Lispole to Mountoven (Section of Tralee to An Daingean)
Leitrim:
N16 Realignment at Cornacloy Phase 2
Louth: 
N53 Barrownstown to Hackballs Cross
Mayo:  
N59 Rossow Bends
Meath:
N51 Junction Ballyboy
Roscommon:  
N61 Rathallen/Treanagry Realignment Scheme   
Transport Minister Paschal Donohoe said the funding "will see improvements being made which will considerably enhance road safety and accessibility for all users".
By eliminating dangerous bends, widening and realigning roads and providing footpaths and cycleways where needed, the safety of motorists and other road users is being prioritised. The wider economy will also benefit as improvements are made to journey times. This means that road users will be able to go about their business in a more efficient manner.
Full details of the type of work being carried out on the roads can be found here.