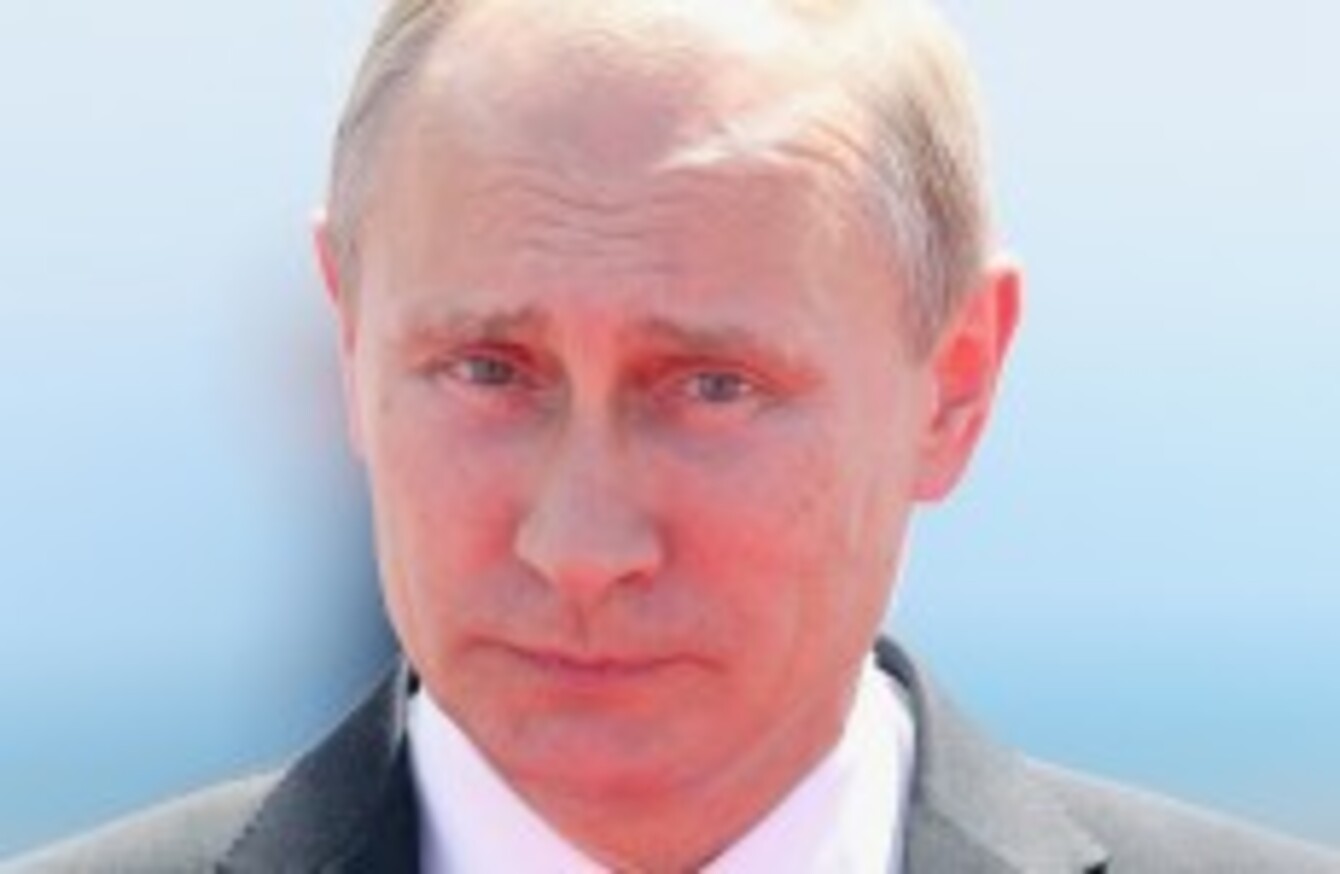 Russian President Vladimir Putin
Image: Chris Jackson/PA Wire
Russian President Vladimir Putin
Image: Chris Jackson/PA Wire
RUSSIA HAS CUT the flow of gas to Ukraine on Monday after last-ditch talks failed to resolve a price dispute that threatens to disrupt supplies to Europe for the third time in a decade.
Ukraine hosted the EU-mediated negotiations hoping to keep an energy shortage from compounding the problems of its new pro-Western leaders as they confront a two-month eastern insurgency threatening the very survival of the ex-Soviet state.
Kiev was dealt a further blow when dozens of Kalashnikov-wielding pro-Russian militia seized the central bank in the economically vital separatist stronghold city of Donetsk in a bid to win control over the industrial region's assets.
Russia's state gas giant Gazprom said it had switched Ukraine to a pre-payment system at 0600 GMT — a move that effectively halts all shipments because Kiev has not forwarded any money for future gas deliveries to Moscow.
Prime Minister Arseniy Yatsenyuk called the measure "another stage of Russia's aggression against the Ukrainian state".
Gazprom said it had further notified Europe of possible gas disruptions and lodged a $4.5-billion (3.3-billion-euro) lawsuit against Ukraine with an arbitration court in Stockholm.
Kiev responded by lodging its own $6.0-billion (4.4-billion-euro) suit against Gazprom with the same Stockholm court to recover past "overpayment" for gas.
Analysts said Ukraine had been urgently filling up its gas storage tanks in anticipation of Russia's decision and that no disruptions to Europe were likely until the winter heating season begins.
"The authorities estimate they have sufficient reserves to last until the end of this year," London's Capital Economics consultancy said.
"For or precisely the same reasons, western Europe is less vulnerable to knock-on disruptions to its gas supplies."
The third "gas war" between Russia and Ukraine since 2006 flared when Moscow nearly doubled its rates in the wake of a deadly winter uprising that pulled Kiev out of the Kremlin's historic orbit for the first time.
Ukraine receives half its gas from Russia and transports 15 percent of the fuel consumed in Europe — a reality that prompted EU Energy Commissioner Guenther Oettinger to urgently step in to try to resolve the feud.
Ireland is not heavily reliant on gas from Russia, importing none in 2012, Reuters reports.
- © AFP 2014. Additional reporting by Nicky Ryan.