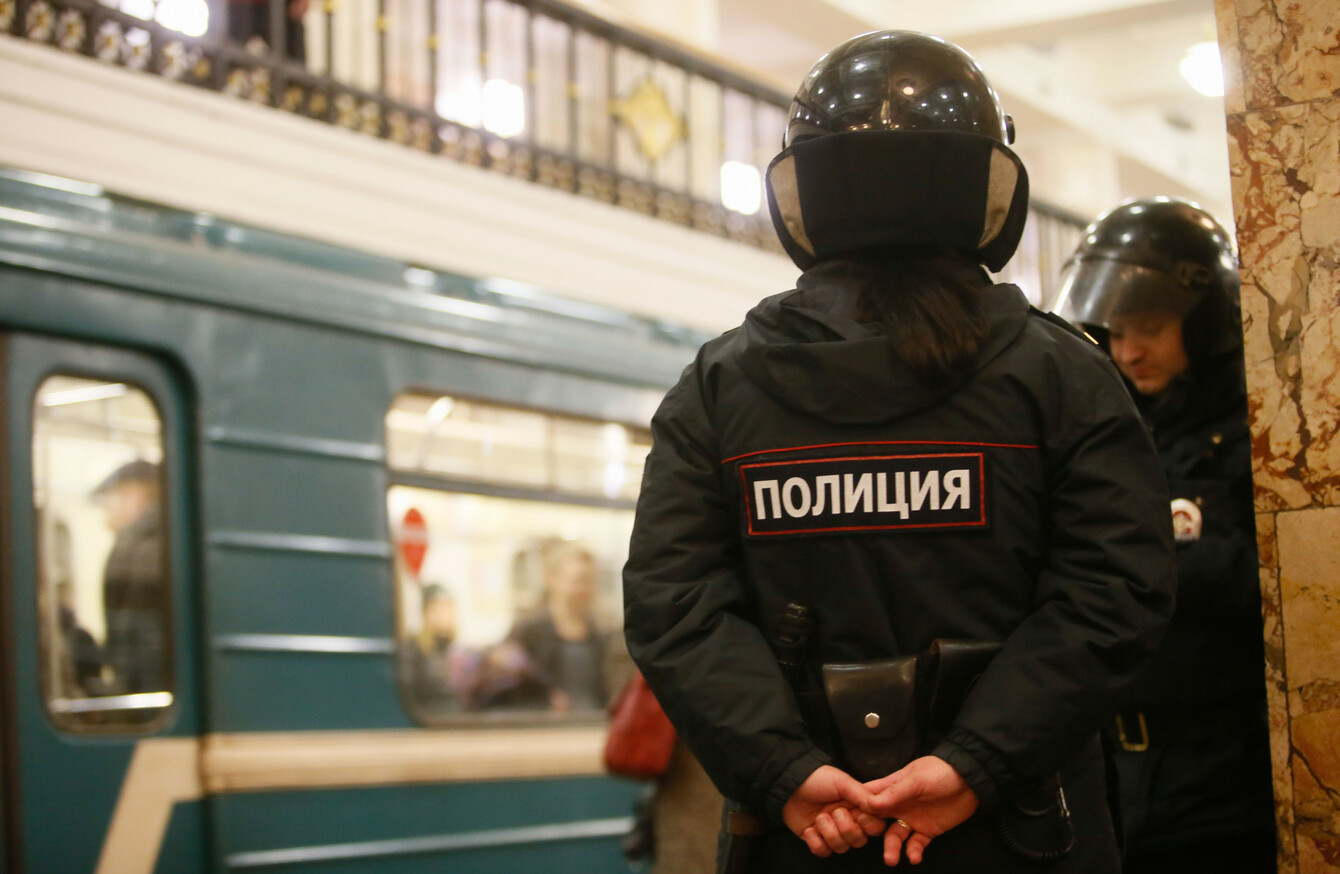 Stock image of Russian police officers.
Image: SIPA USA/PA Images
Stock image of Russian police officers.
Image: SIPA USA/PA Images
A MAN STABBED seven people on the street in Russia's far north before being shot dead by police but investigators said that his motive was most likely not terrorism.
The incident took place this morning in the city of Surgut, where the man "carried out attacks on passersby, causing stab wounds", said Russia's Investigative Committee which probes major crimes.
It said armed police called to the scene had "liquidated" the attacker.
Regional officials said seven people were taken to hospital, with the figure confirmed by investigators, who lowered an earlier toll of eight wounded.
The Investigative Committee said it had established the man's identity, saying he was a local resident born in 1994, and that they were looking into "his possible psychiatric disorders".
But the regional interior ministry told Interfax news agency that the theory that the incident was "a terrorist (attack) is not the main one".
Regional police said officers fired warning shots at the scene before firing at the suspect who was wearing a balaclava.
YouTube footage shown on Russia's Ren TV television showed a black-clad man lying on a pedestrian walkway with a policeman kneeling on his back as sirens wail.
Two of the wounded are in a serious condition while five more are stable, a regional government statement said.
The city lies 2,100 kilometres  northeast of Moscow in the oil-rich Khanty-Mansi region.