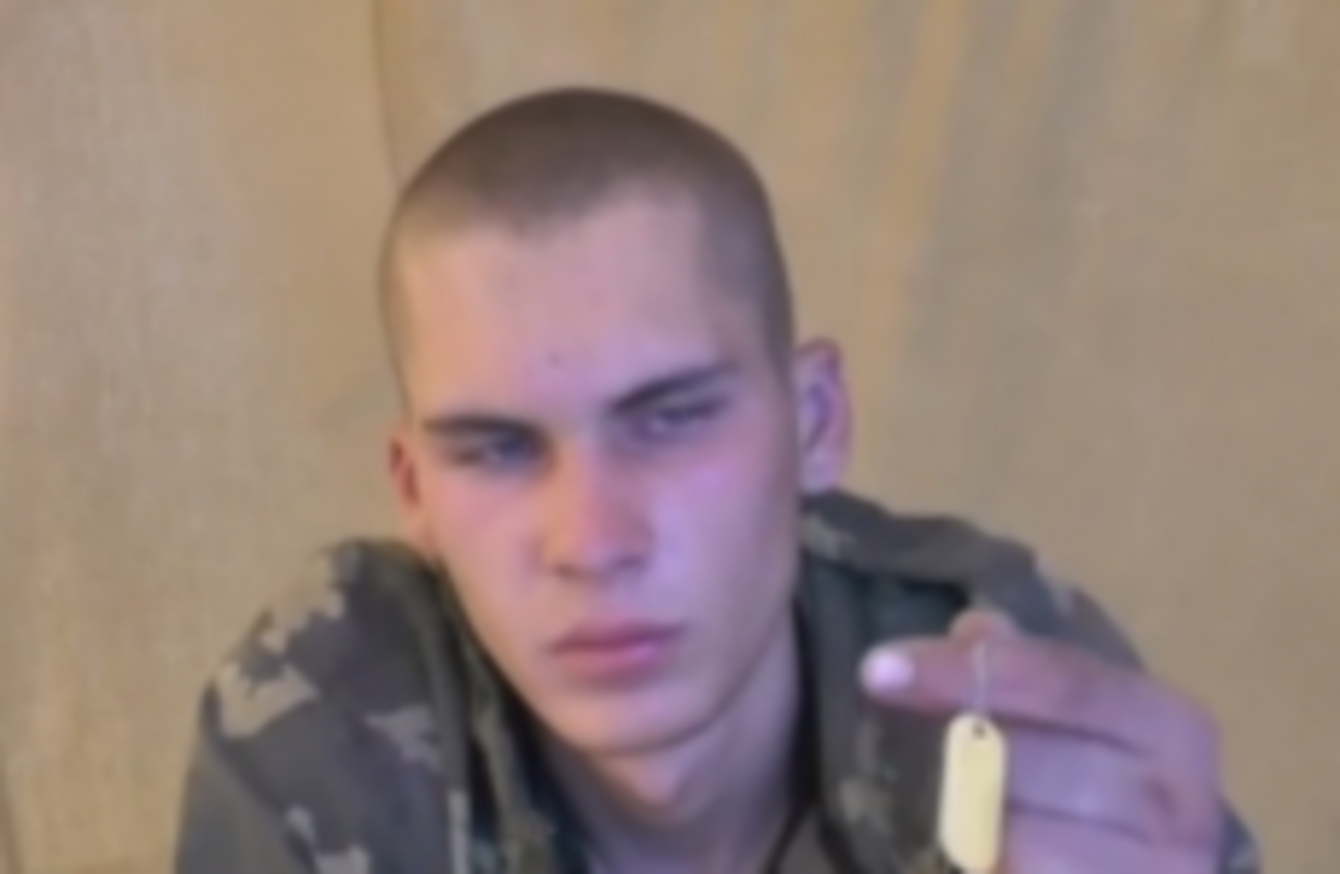 Image: Ukraine Government/screengrab
Image: Ukraine Government/screengrab
KIEV'S SECURITY SERVICES have released a video purporting to show captured Russian paratroopers confessing to entering Ukrainian territory in an armoured convoy.
Ukraine said it detained 10 Russian soldiers yesterday close to the village of Dzerkalne, some 20 to 30 kilometres from the Russian border.
Russian military sources quoted by state agencies said that the Russian troops held by Kiev had crossed the border accidentally.
In the footage aired by Ukrainian media one man in camouflage who identifies himself as corporal Ivan Milchakov from the 331st parachute regiment based in central Russia admits crossing into Ukraine in an armoured convoy.
'Didn't see border'
"We travelled here in columns not along the roads but across the fields," the shaven headed man tells an interrogator inside a beige tent. "I didn't even see when we crossed the border."
The man says the soldiers were informed by commanders that they would be going into Ukraine on a three-day mission but were not told their exact objectives.
"We are simple guys and what they told us to do, we did," he says. "They send us here as cannon fodder. We don't know why and for what reason."
Another alleged soldier Ivan Romantsev says that the numbers of the armoured vehicles were painted over with white paint for what the soldiers were told were "training exercises".
"When my armoured vehicle was blown up I understood that it wasn't training, that it wasn't simply an exercise and I was scared," he says.
"I understood that they had sent us for military operations against people that we shouldn't be fighting against."
The soldier says that he does not consider that his whole company could have accidentally crossed onto the territory of Ukraine.
Ministry
A Russian defence ministry source told Russian news agencies as saying that "the soldiers were really taking part in patrolling a section of the Russian-Ukrainian border, they crossed it most likely by accident, on an unequipped, unmarked section."
Ukraine and the West have consistently accused Russia of funnelling arms and fighters to separatists battling government troops in the east of the country.
Moscow has consistently denied all claims that of involvement in the rebellion.
This however is the first time that Ukraine claims to have captured Russian military personnel on its territory.