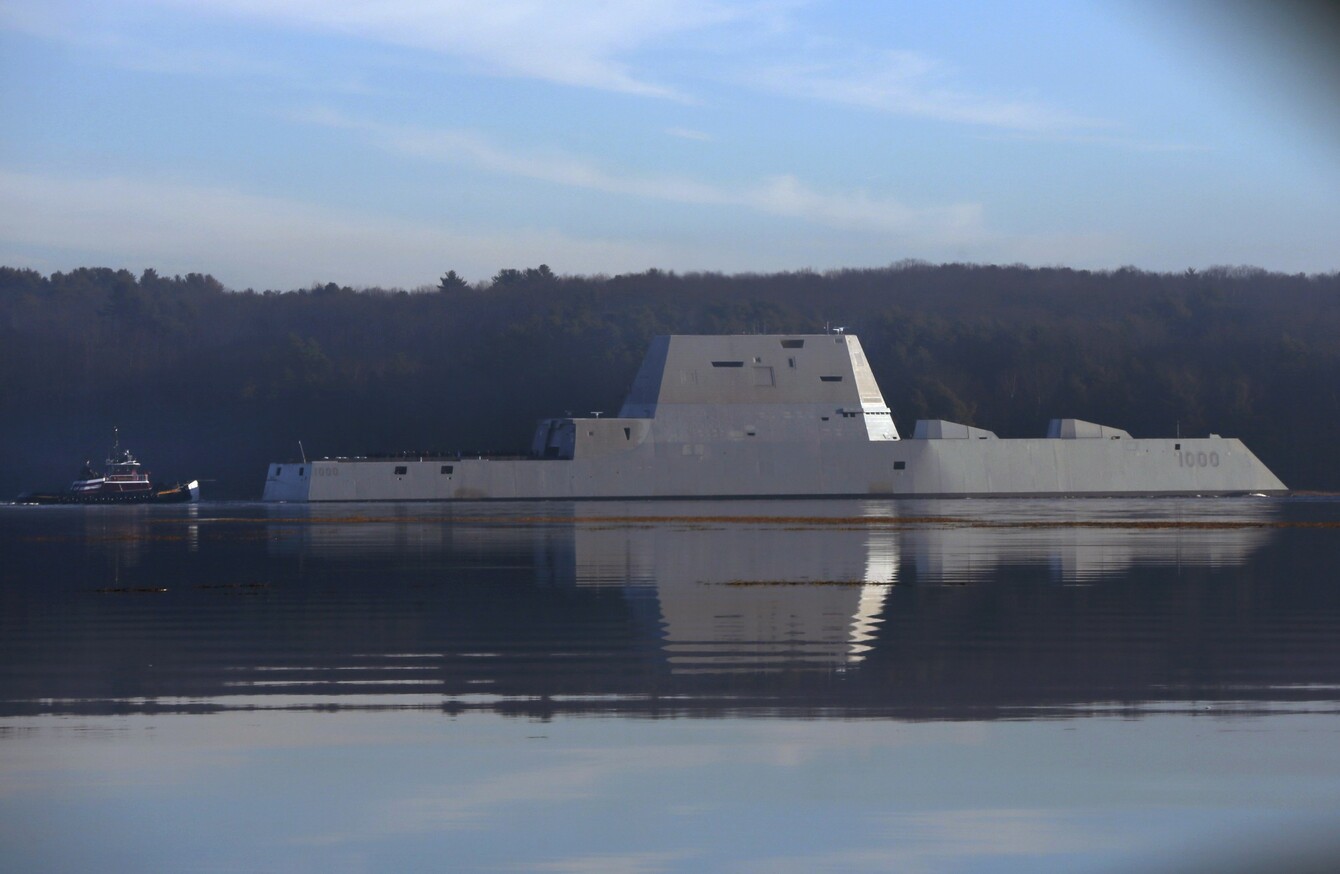 Image: AP/Press Association Images
Image: AP/Press Association Images
A RUSSIAN MILITARY jet came within a few feet of a US destroyer in international waters in the Baltic Sea during a series of "aggressive" overflights, US officials said.
Russian aircraft repeatedly buzzed the USS Donald Cook this week, including an incident yesterday in which a Russian Su-24 flew just 30 feet above the ship in a "simulated attack profile," said the US military's Europe Command (EUCOM).
"We have deep concerns about the unsafe and unprofessional Russian flight manoeuvres," EUCOM said in a statement.
"These actions have the potential to unnecessarily escalate tensions between countries and could result in a miscalculation."
Source: ABC News/YouTube
The incidents come at a time of prickly ties between Moscow and Washington over Russian involvement in conflicts in eastern Ukraine and in Syria, and in area of eastern Europe that the Kremlin considers its "backyard."
EUCOM released video showing warplanes zooming so close past the Cook that one sailor can be heard saying: "He is below the bridge wing," meaning the plane was flying lower than the highest point of the ship.
A senior US defence official, speaking on condition of anonymity, said: "This is more aggressive than anything we've seen in some time."
White House spokesman Josh Earnest called the overflights "entirely inconsistent with the professional norms of militaries operating in proximity to each other in international waters and international airspace."
The manoeuvres began on Monday while the destroyer was located about 70 nautical miles from Kaliningrad, a Russian exclave, in international waters.
Two Russian Su-24s flew 20 times past the USS Cook at a distance of less than 1,000 yards and at an altitude of about 100 feet, the official said.