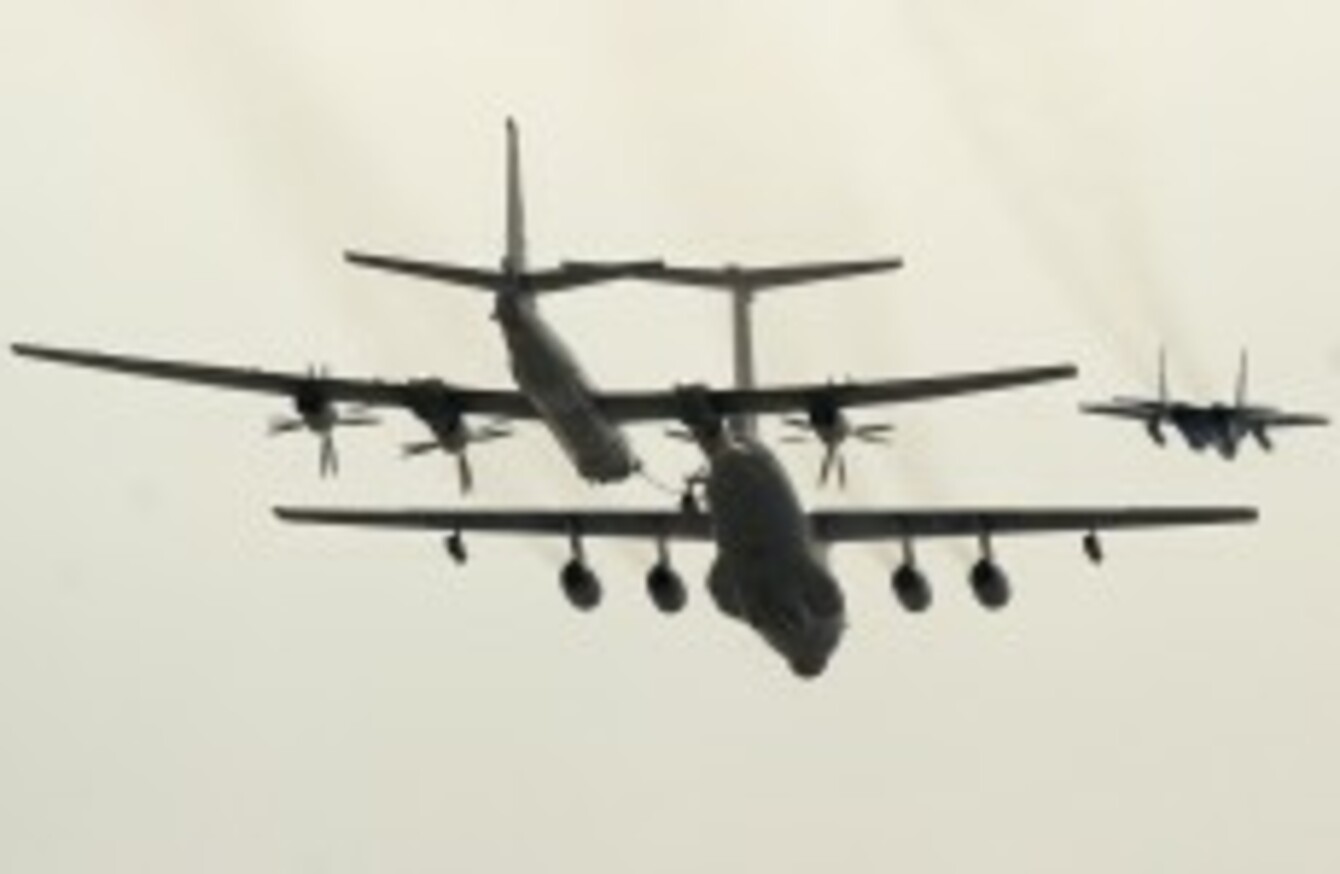 File Photo: Tupolev Tu-95 'Bear' bomber
Image: Wiki Commons
File Photo: Tupolev Tu-95 'Bear' bomber
Image: Wiki Commons
Updated 19.45pm
THE RUSSIAN AUTHORITIES have been told by government that it is "not acceptable" for Russian bomber planes to be flying in airspace controlled by the Irish Aviation Authority (IAA) without permission.
Speaking on RTÉ's The Week in Politics the Minister for Defence Simon Coveney said the government had "expressed real concern" to the Russian authorities.
Airspace 
He clarified that the jets had not flown through Irish airspace, but international airspace. However, the airspace is controlled by the IAA.
Coveney said the jets were not picked up by the IAA as the jets had their radar switched off.
The Irish authorities were only notified about their presence as the British authorities said they were following the Russian planes.
The minister said the government was "very concerned" about the incident. He said that the planes posed a real threat to the 1,800 civil aircrafts that fly through that air space.
It's not an acceptable situation and we have let that be known to the Russian authorities and we hope it won't be happening again.