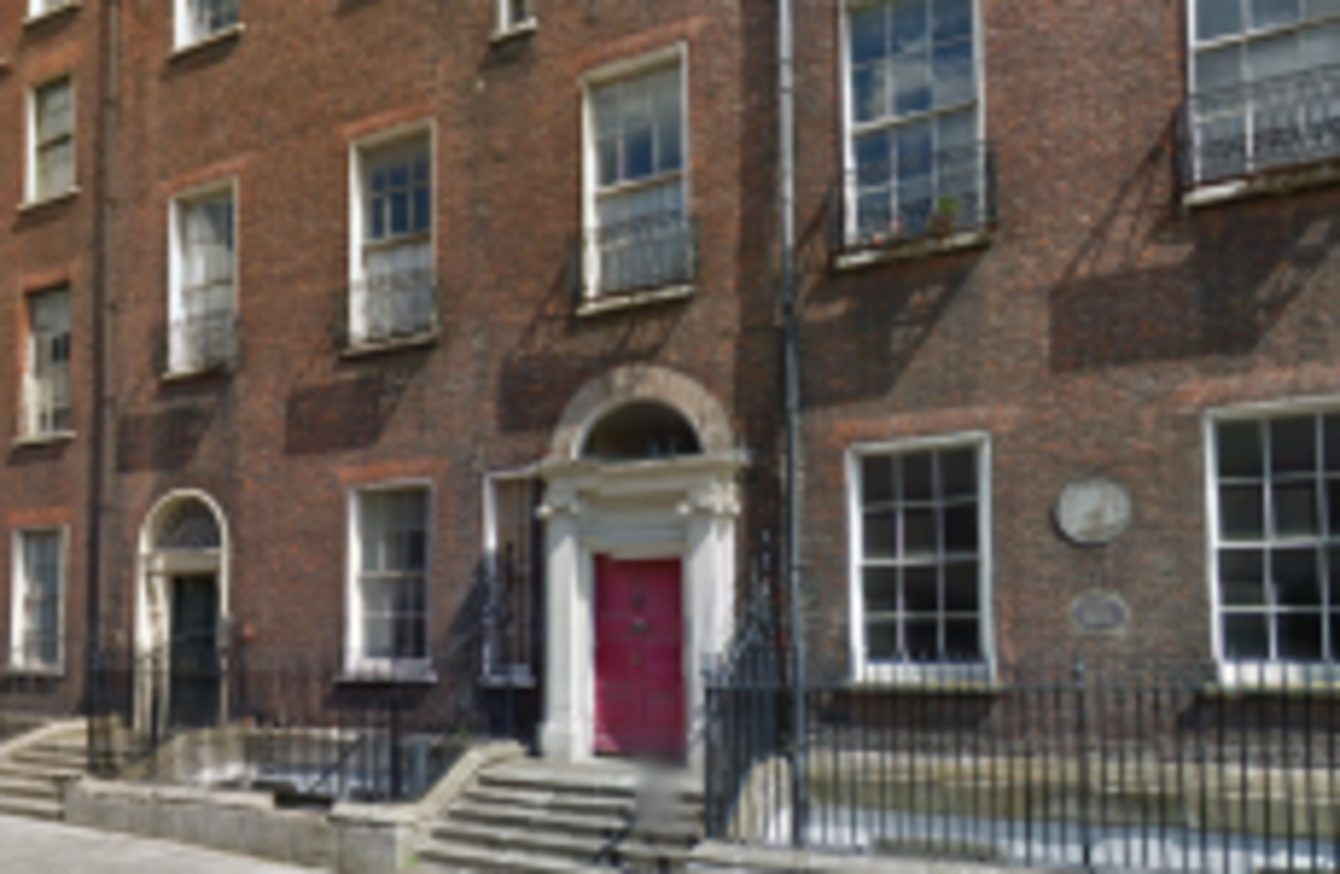 Henrietta Street, where the man says he was born
Image: Google Streetview
Henrietta Street, where the man says he was born
Image: Google Streetview
A 74-YEAR-OLD Russian man who claims he was born in Dublin has asked the High Court to set aside a refusal to have his Irish birth officially registered here.
The action has been brought by Mr Sergey Chesnokov who claims he was born in a house at Dublin's Henrietta at 8am on September 28th 1940.
He is appealing against a decision by An tArd Chlaraitheoir (the Registrar General) who has charge of registering all births within the state not to register his Irish birth.
Mr Chesnokov, from Moscow, is seeking to have his birth registered as he wants to spend more time in Ireland where his son and grandchildren reside.
Enough evidence?
His application to have his birth registered was declined because An tArd Chlaraitheoir found there was insufficient independent evidence to back up Mr Chesnokov's claim he was born here, the High Court heard yesterday.
The appeal is being heard by Mr Justice John Hedigan, an avid fan of Russian literature who described the matter before him as something "from a Russian novel". Quoting the old Russian proverb "God is high above and the Tsar is far away," he said the claim arose out of something that may have occurred "even further away".
Mr Chesnokov, represented by Conor Dignam SC, claims that he was born in Ireland in late September 1940 in a room at 5 Henrietta Street. His aunt Nadezhda Iljinichna Zhirnova was the only person present with his mother Liubov at the time of the birth.
Counsel said  his client's mother came to Ireland from England. Shortly after his birth, his mother and aunt returned to the then USSR.
His birth was registered with the Soviet authorities in October 1940. His birth was not registered with the Irish authorities because of the parents' fear of possible repressions from the then communist regime.
Family history
Before coming to Ireland his mother had been in England. It was not known why his mother had been in the UK. Fearful of being deemed an enemy of the Soviet people she and the child returned to the USSR at the first opportunity.
Throughout his life, all official documentation such has his passport and driver's licence record his place of birth as being Dublin, Ireland, counsel said.
In 2010 after his son and grandchildren moved to Ireland, Mr Chesnokov applied to have his birth registered here which would give him certain rights.
In his application Mr Chesnokov gave an undertaking not to apply for any social welfare payments for benefits from the Irish state. He also submitted several documents backing up his claim, including testimony from family members.
However, after considering the matter the request was turned down by An tArd Chlaraitheoir which has been appealed to the High Court, arguing the decision should be set aside. The appeal has been brought on several grounds including that sufficient documentary evidence has been submitted to substantiate Me Chesnokov's claim.
Entitled to refuse
Lawyers for the An tArd Chlaraitheoir oppose the action. They argue the Registrar General was entitled to refuse Mr Chesnokov's application to have his birth registered.  They say there is no independent evidence to verify the claim and that the case was considered on its own merits.
Yesterday Mr Justice Hedigan said the integrity of An tArd Chlaraitheoir to maintain an absolute accurate register of births must be supported. However given "the chaotic time" in which Mr Chesnokov was born the Judge asked if some arrangement could be considered between the parties.
The case continues next week.