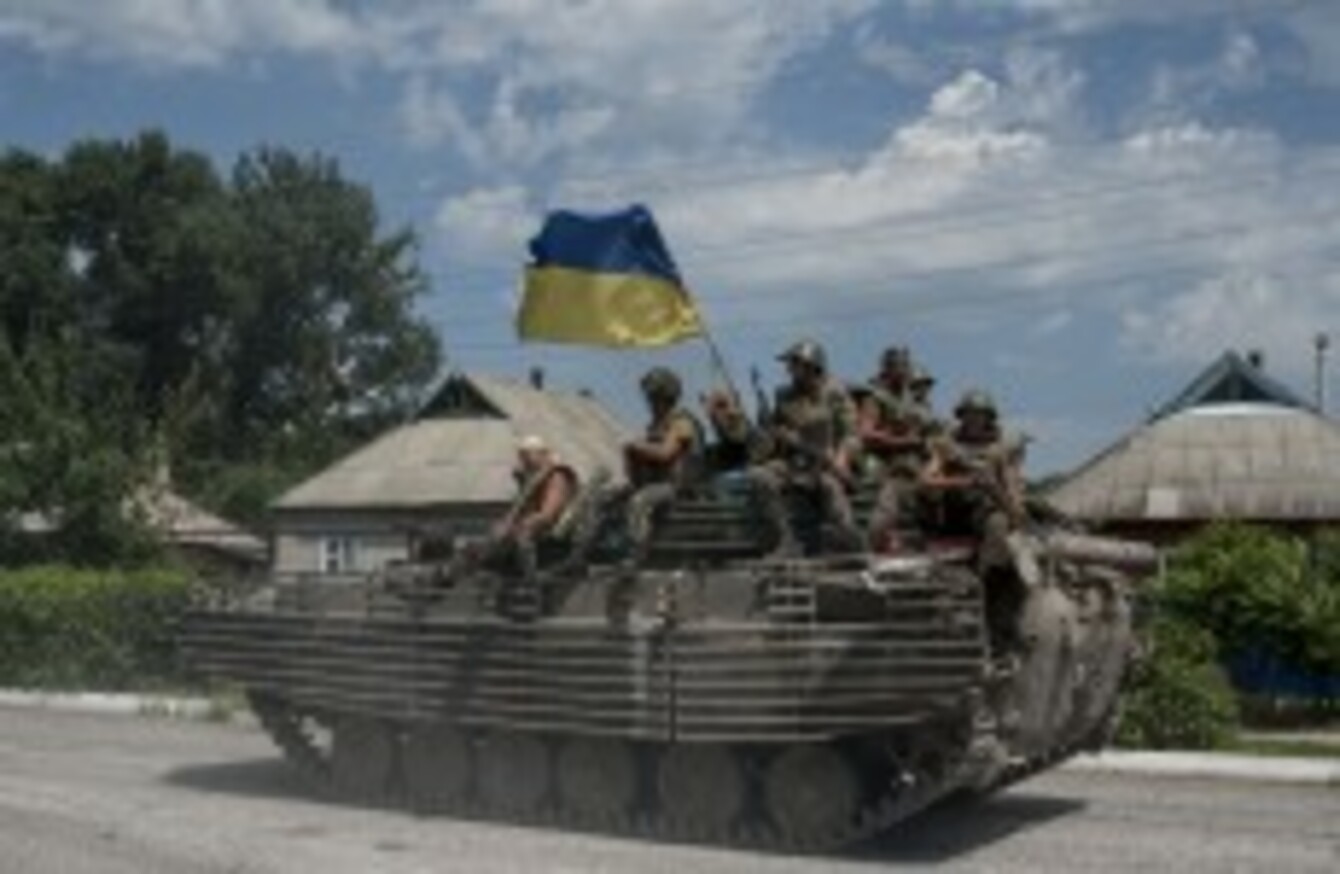 Image: AP/Press Association Images
Image: AP/Press Association Images
THE UKRAINIAN PRESIDENT has said that Russian military troops used a missile system against Ukrainian troops.
In a statement on his website, Petro Poroshenko says a BM-21 Grad system was used in clashes between militants and Ukrainian troops.
He went on to warn that Russian-supporting rebels would "pay" for the loss of Ukrainian troops.
"Militants will pay hundreds of their lives for each life of our servicemen. Not a single terrorist will avoid responsibility, each of them will be punished," Petro Poroshenko said.
According to the president, "all servicemen who protect the border, airports of Donetsk and Luhansk, other cities and inhabited localities risking their lives every minute are heroes in which the whole Ukraine believes".
"The state respects its heroes and remembers everyone who sacrificed life for the protection of the country.
"In the last three days, the new Russian system of volley fire has been used against the Armed Forces of Ukraine," he said.
He added that Ukrainians had confirmed that regular Russian officers take part in combat actions against Ukrainian forces.
Crucifixion
The reports came as Russian state television provoked a storm of criticism after it aired an uncorroborated report claiming that the Ukrainian army publicly nailed a three-year-old boy to a board in a former rebel stronghold.
Ukraine accused Russia of ratcheting up its propaganda war by airing an interview in which a woman gave graphic details of the alleged incident in the Ukrainian flashpoint city of Slavyansk, which neither AFP nor other media have been able to confirm.
Channel One television at the weekend broadcast footage of a woman who said she recently saw Ukrainian soldiers round up people in central Slavyansk, which the army took over this month after three months of clashes with separatists, and nail an insurgent's child to a notice board.
A spokeswoman for Ukraine's interior ministry, Natalya Stativko, on slammed the report as "following in the footsteps of Goebbels," Nazi Germany's minister of propaganda.
Additional reporting AFP