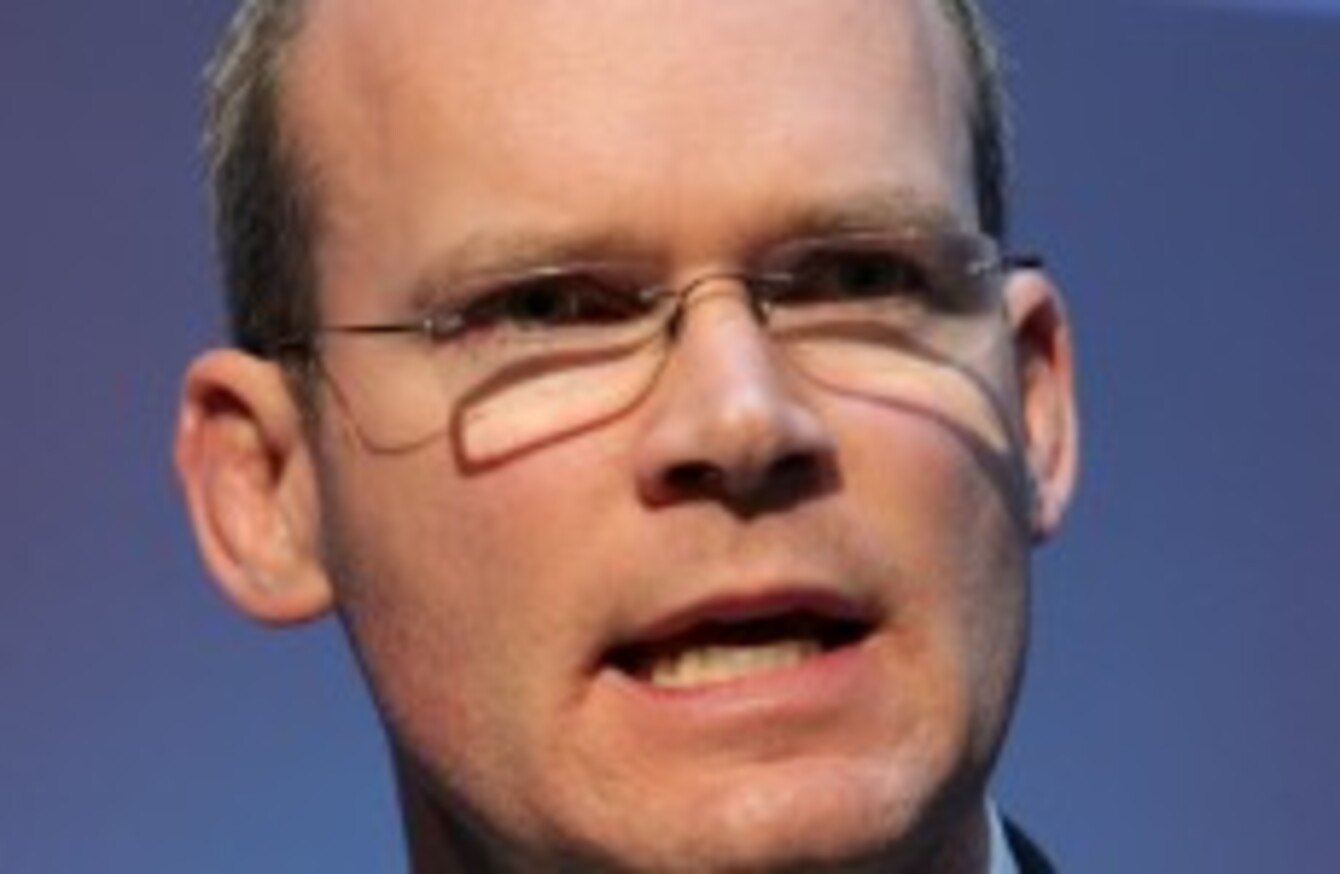 Simon Coveney
Image: Mark Stedman/Photocall Ireland
Simon Coveney
Image: Mark Stedman/Photocall Ireland
DEFENCE MINISTER SIMON Coveney has said his department is detailing and costing the possibility of setting up long-range radar to monitor aircraft in and around Irish airspace.
Coveney said that recent incidents in solving Russian military aircraft entering Irish-controlled airspace were "not acceptable".
Last month, the Irish Aviation Authority (IAA) confirmed that two Russian military aircraft aircraft entered international airspace that is controlled by the body.
Irish-controlled airspace extends 256 nautical miles off the west coast of Ireland. Irish sovereign airspace extends 12 nautical miles off the Irish coast.
The IAA said the flight posed no safety threat to civil aviation. It is understood that the two aircraft were the same bombers that flew past the Cornwall coast in the UK. In another incident, Russian jets came close to the Irish coastline in January.
Coveney told TDs during questions on his portfolio today:
The idea that large aircraft – and these are very large aircraft – moving at high speed would be travelling through international airspace, that is the responsibility of the Irish Aviation Authority, without informing them of it, and deliberately turning transponders off really is not acceptable and the only reason we knew that they were there was because the UK informed us they were. 
He stressed that while the aircraft did not enter Irish sovereign airspace at any time they were in an area where the IAA has responsibility for the provision, operation and management of air navigation services for civil aviation.
He said that monitoring up to 40 or 50 kilometres off the Irish coast and out into the Atlantc Ocean would require long-range radar equipment which "has a cost" that is currently being examined by his department.