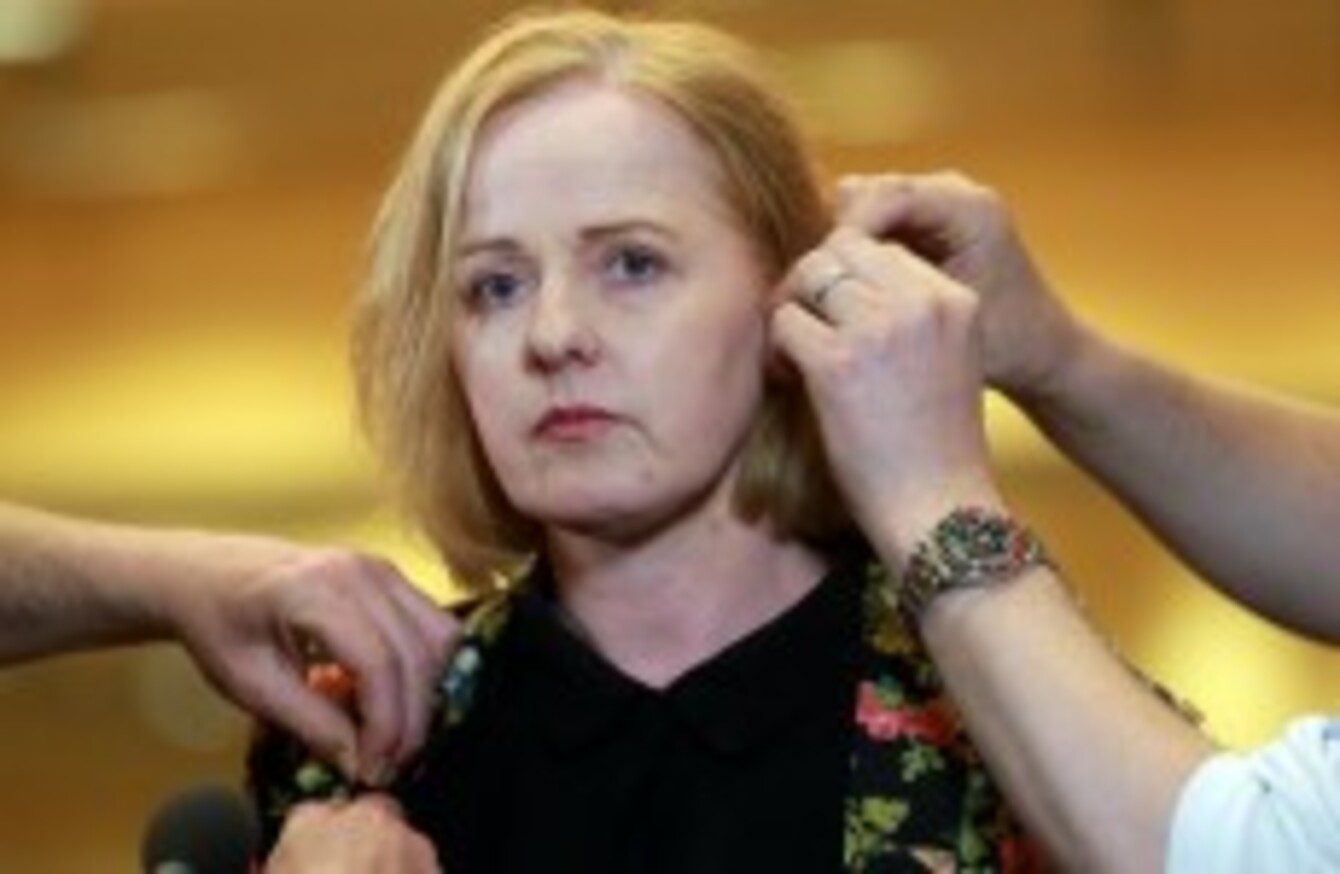 Ruth Coppinger at the count centre last month.
Image: Laura Hutton/Photocall Ireland
Ruth Coppinger at the count centre last month.
Image: Laura Hutton/Photocall Ireland
SOCIALIST RUTH COPPINGER has said it can be difficult for independents and members of smaller parties to have their voices heard in the Dáil.
Coppinger, who was elected as a TD for Dublin West in a by-election last month, told TheJournal.ie that it can be frustrating to deal with the "stage-managed" nature of Irish politics.
The most frustrating thing is it's very much set pieces, stage-managed. The big parties obviously have the big say. It's more difficult for small parties or individuals to speak.
Coppinger said that the formation of the Technical Group has "somewhat" improved this situation.
She said there are "a couple of issues that I've tried to get my teeth into", particularly homelessness.
The Socialist TD has been vocal in her criticism against the government's Housing Bill, which she says will "completely and utterly fail" and lead to more families entering into emergency accommodation. Housing minister Jan O'Sullivan has rebuked these claims.
Coppinger has called on the government to use money from the Ireland Strategic Investment Fund to help deal with the current homeless "epidemic".
Mother and baby homes
When speaking about mother and baby homes in the Dáil last week, Coppinger noted: "Today, mothers and babies are not shunned and hidden away, but I put it to the [Children's] Minister [Charlie Flanagan] that the current epidemic of homelessness is making victims of mothers and babies, particularly single mothers and their babies, which is resulting in serious mental and physical health problems for the women and their children.
They are being affected by cuts in child benefit, rent allowance and a host of supports that allow them to make a life for themselves and for their families.
Coppinger told Flanagan that the "crime and shame of direct provision for asylum seekers" also needs to be addressed.
"I try to highlight how [the government is] treating mothers and babies now with austerity, with what hass been heaped on families, with the homeless situation," she told us.
I don't consider the Dáil to be the be-all and end-all. Obviously I'll try to make as much of an impact in there as I can, but it's also what you do outside.
'Cynical manoeuvre'
Her Socialist colleague and fellow Dublin West TD Joe Higgins was yesterday announced as independent TD Stephen Donnelly's replacement on the Oireachtas banking inquiry.
Coppinger said that the government's addition of two senators to the inquiry committee to ensure it had a majority was a "cynical manoeuvre" that had "backfired".
"The banking inquiry should have representatives of the people who have been affected by the banking system and the banking scandals: mortgage holders, people in negative equity, communities … bank workers. Why should it be a host of politicians, most of whose parties were there throughout the crisis and oversaw the crisis?"
Is it likely that the banking inquiry, ruled by Fine Gael and Fianna Fáil, is going to come up with anything that's going to implicate their own parties? I doubt it very much.