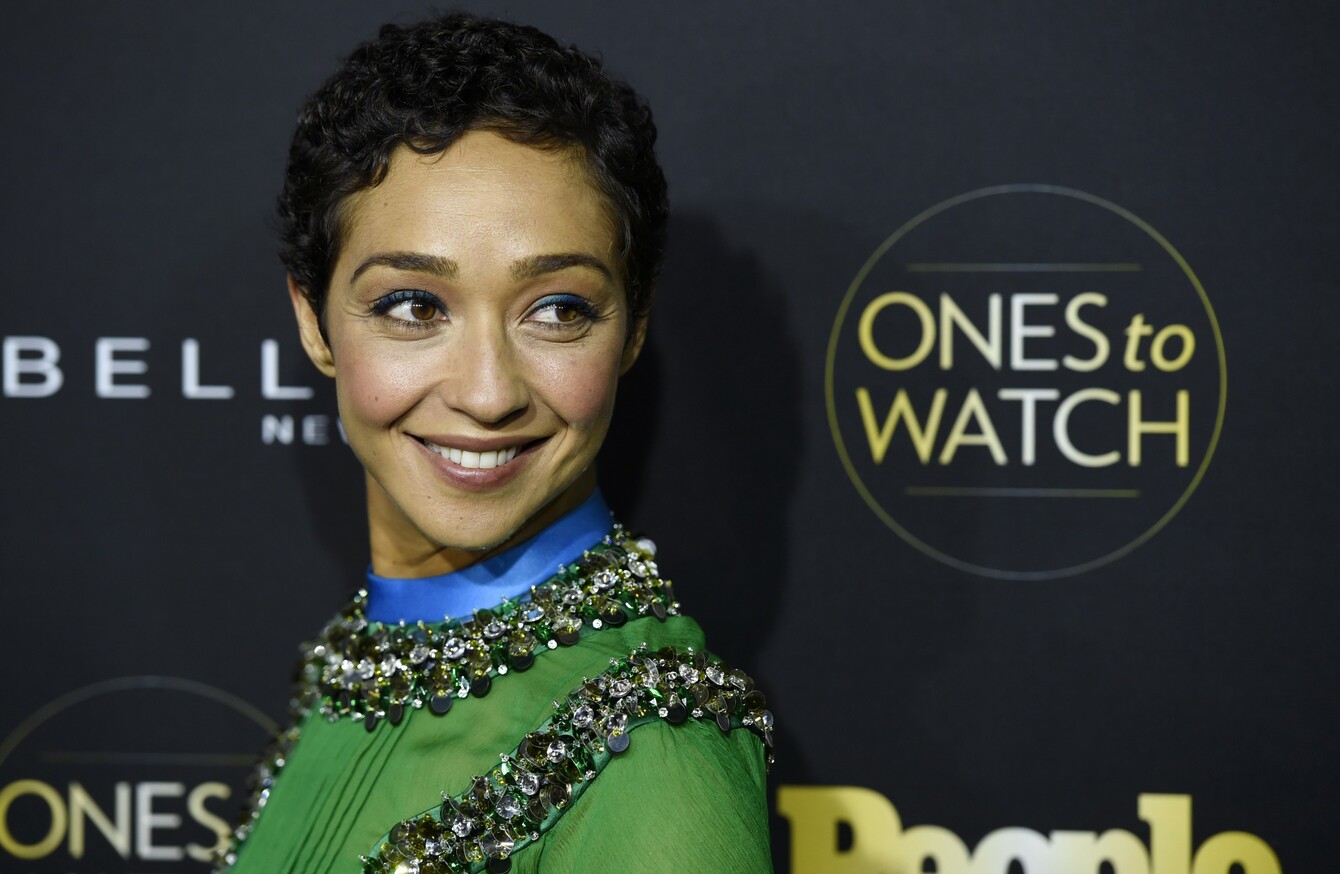 Image: AP/Press Association Images
Image: AP/Press Association Images
Updated: 21.45
RUTH NEGGA'S FAMILY in Limerick say they are "absolutely proud" of her following her Oscar nomination today.
Negga, who grew up in Limerick, was nominated for Best Actress at this year's awards for her role in Loving. Her uncle Ger Malone today said that the family is "delighted" for the former Love/Hate actress.
"We're all delighted for her. There is pride in all the family here in Dooradoyle, and we'll probably have a glass of something to celebrate.
"I didn't jump up and down; I'm too old for that," he joked, adding, "I'm absolutely thrilled for her."
Malone added that the family WhatsApp group is buzzing since the announcement.
We're all absolutely so proud of her. WhatsApp is whopping away now in the family group, from as far away as Australia; she's a cousin in Australia, she's cousins in Canada, and she's obviously cousins here at home.
"They're all WhatsApping, so the group is bursting here with pride at her nomination."
Malone said all the family in Limerick will be watching with "total anticipation" on Oscar night – 26 February.
"The majority of her family are in Limerick. Aunts, uncles, and cousins. Her mum is in the UK and she visits Limerick frequently. Her dad passed away a long time ago.
"(Ruth) loves holidaying in Kerry; she loves to go to Castlegregory for holidays and breaks. She enjoys west Kerry, and she loves coming home to Limerick to see her family."
Irish-made feature The Lobster is also up for Best Screenplay. Ed Guiney from Element Pictures, which produced the film, spoke of his delight at the nod. Element Pictures are no stranger to the Academy Awards as 'Room' was also nominated for an Oscar last year.
Guiney told Ray D'Arcy on RTÉ Radio One: "One of the things that stands out about the movie is the script. To get an Oscar nomination one year is outstanding, to get it two times in a row is mind-boggling."
Irish costume designer Consolata Boyle, who has been nominated before for The Queen, is up for another award this year for her work on 1940s film Florence Foster Jenkins.