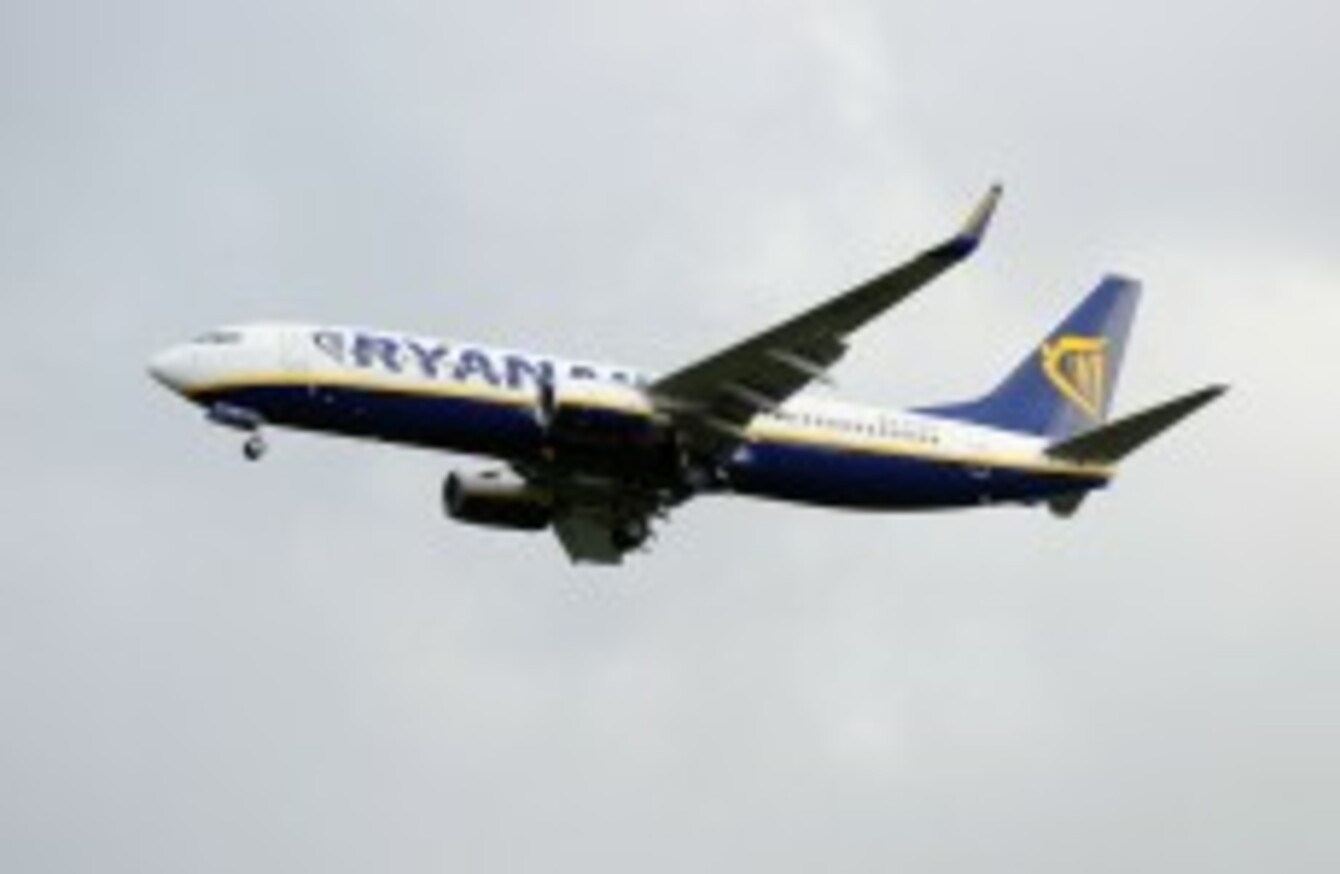 Image: Nick Ansell
Image: Nick Ansell
PASSENGERS ON BOARD a Ryanair flight which hit turbulence causing injuries to five people have said that there was no access to a first-aid kit on board the flight.
Ryanair told TheJournal.ie that the injuries to the passengers are minor – however this has been disputed.
The Boeing 737-800 had been flying to Reus Airport near Barcelona from Dublin on Monday when it hit severe turbulence.
One passenger on board claims that one of the injured passengers is awaiting an air ambulance back to Ireland to undergo surgery on her neck.
Another claimed that passengers were asked to provide medical assistance, but did not have access to the first aid kit.
"A member of the crew called for medical assistance in the form of a doctor or nurse were on board. Two people came forward but neither were doctors.
"There was only one pair of gloves available, and the other person attending another injured passenger had to wear plastic bags on their hands. At this point I had noticed a first aid kit in the overhead storage area, and when I pointed this out to a crew member, they informed me that the first aid kit could only be opened by a doctor.
So the medics on board had to use tissue and plastic bags to help the injured passengers.
"At this stage as you can imagine there was a lot of panic amongst the passengers and after what felt like an eternity the captain apologised stating that he had hoped to avoid the turbulence.
"It was a horrendous experience and I totally believe that at least one member of the cabin crew should have basic first aid training and also a standard first aid kit should be made available."
Passengers described seeing people "catapulted" from their seats.
The airline previously told TheJournal.ie that there were minor injuries and the pilot had requested medical assistance be on the tarmac when they landed.
Ryanair says that their staff are proficient in first aid.
"All Ryanair crew are proficient in basic first aid training and all our aircraft carry first aid equipment in line with EU regulation. In this instance the captain called ahead to request the Reus ambulance service to meet the aircraft on arrival."