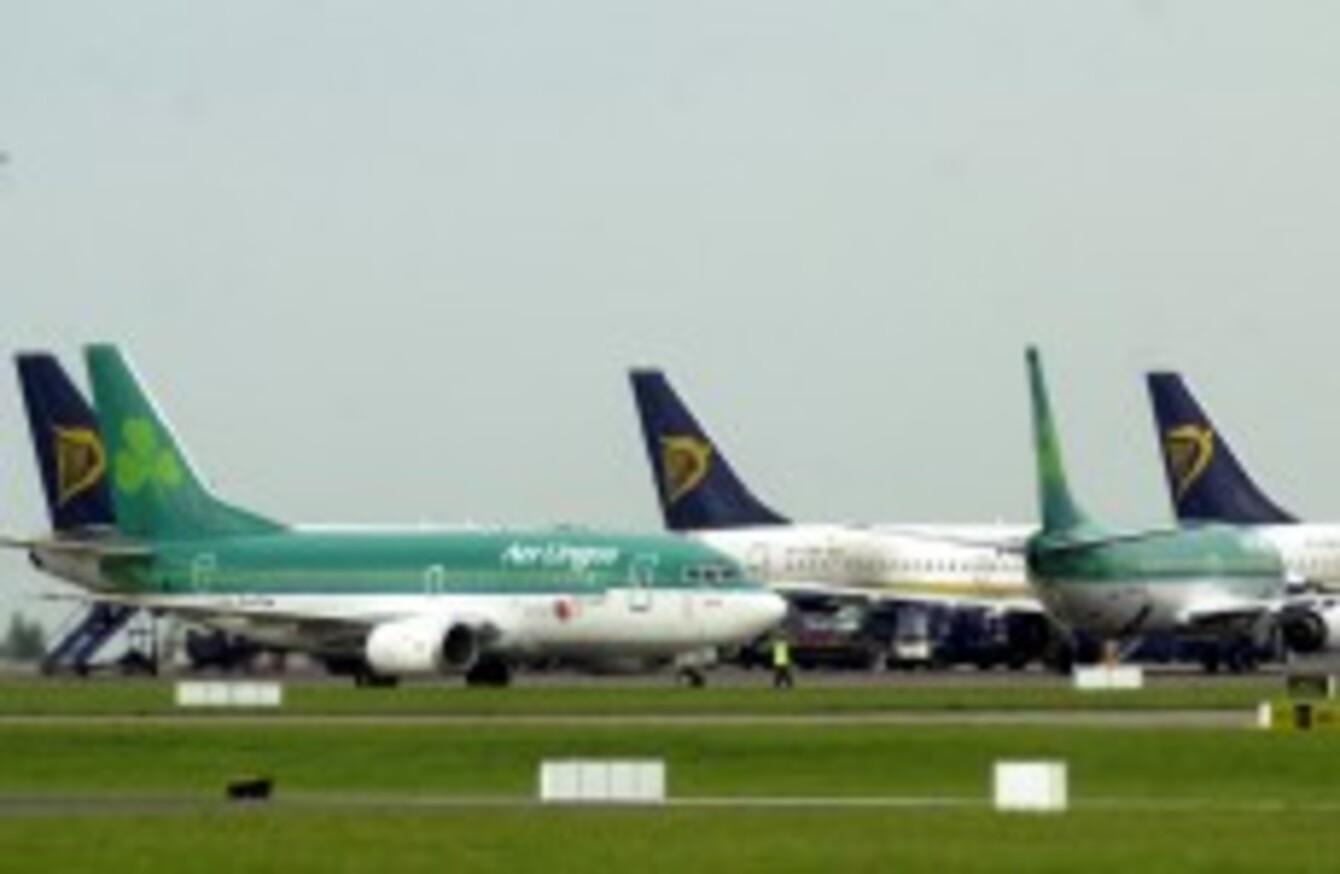 File photo
Image: Leon Farrell/Photocall Ireland
File photo
Image: Leon Farrell/Photocall Ireland
THE EUROPEAN COMMISSION today opened an in-depth investigation into Ryanair's latest offer to take over the Aer Lingus Group due to competition concerns. Last month the airline proposed acquisition of its main competitor on routes in and out of Ireland.
The Commission prohibited Ryanair's first attempt at a takeover in 2007 again because of competition concerns and a second attempt in 2009 was later withdrawn by the airline.
In a statement Aer Lingus said the number of routes into and out of Ireland on which the two airlines compete has sharply increased since 2007 and "the reasons for prohibition are therefore even stronger than before".
Ryanair already owns 29.82 per cent of Aer Lingus. This minority shareholding is currently under review by the UK Competition Commission, in particular the effects on competition between the two airlines on routes between Ireland and the UK.
Aer Lingus said the effects of Ryanair's minority shareholding were "harmful" and contrary to the interests of consumers and the majority of its shareholders.
In accordance with Takeover Rules, Ryanair said its offer lapses and all acceptances of the offer are void but the airline intends to re-bid for Aer Lingus if the Commission clears its offer.
The Commission now has 90 working days to take a decision on whether the proposed transaction would significantly impede effective competition in the European Economic Area (EEA).