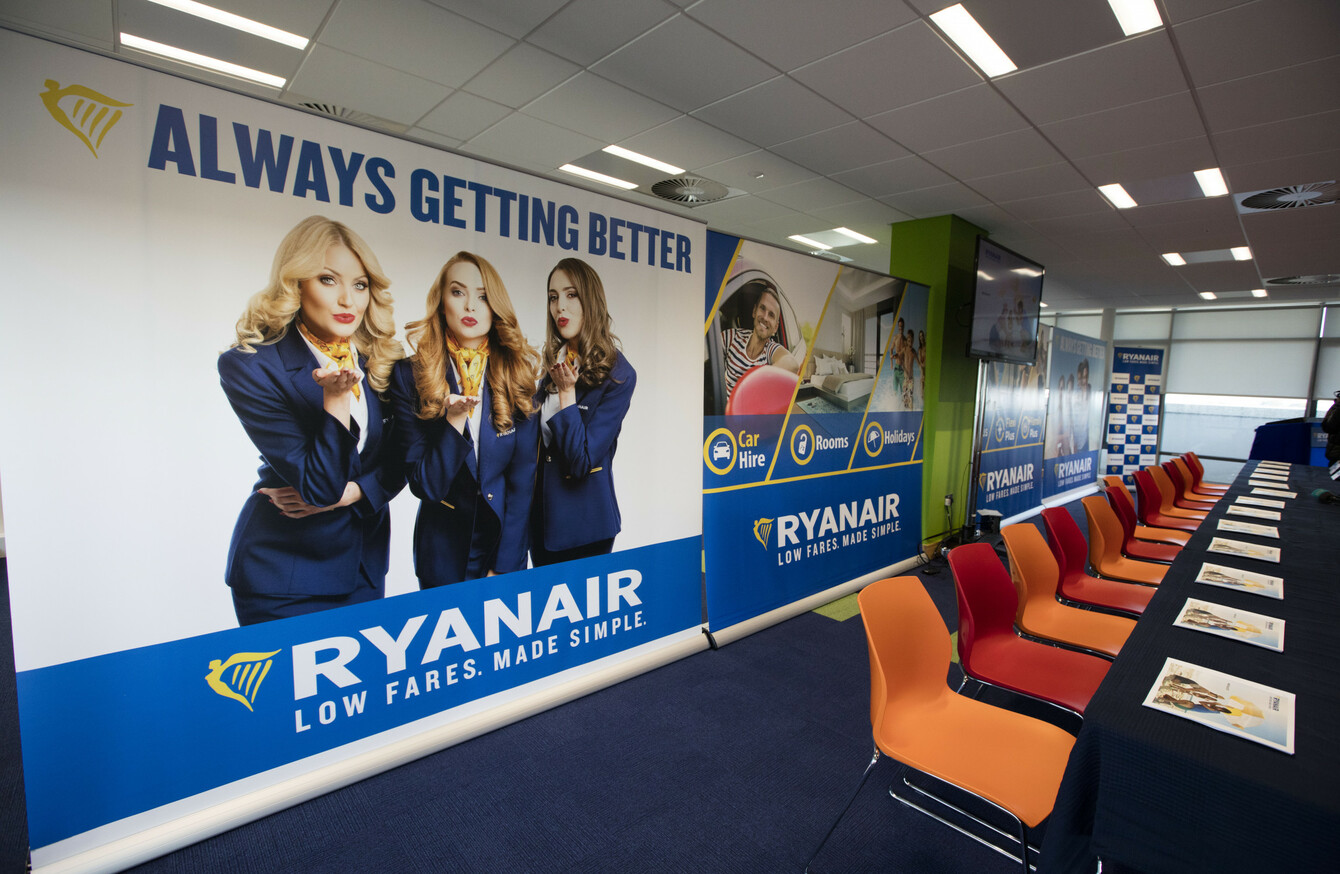 Image: Eamonn Farrell/Rollingnews.ie
Image: Eamonn Farrell/Rollingnews.ie
BELGIUM SAID LAST night that it plans to take Ryanair to court, and accused the airline of illegally punishing customers who've been hit by thousands of flight cancellations.
Deputy Prime Minister Kris Peeters said that Ryanair has "shown a lack of professionalism" in the way it's handled the situation.
The airline has cancelled nearly three-quarters of a million bookings as far as early 2018, and has pinned the blame on a new annual leave system for pilots and a lack of adequate cover.
Brussels Charleroi was one of those airports singled out in the first round of cancellations, to the end of October. The airline closed one out of the 13 daily lines of flights – that is one round of flights to and from the airport – which affected thousands of customers.
Peeters, who handles the consumer affairs portfolio in the Belgian parliament, accused Ryanair of not notifying customers of their rights, and only communicating with the country's French and Dutch-speaking customers through English.
"I have lodged a cease and desist action against Ryanair, which if accepted will bring fines against the firm if the practices continue," Peeters said.
In an Oireachtas Committee meeting yesterday, the Commission of Aviation Regulation (CAR) said the first they heard of Ryanair's flight cancellations was on social media and news reports.
Cathy Mannion, Commissioner of the CAR, said it was clear Ryanair "took their eye of the ball when it came to passengers' rights" and were too concerned with dealing with their own internal difficulties.
The airline has repeatedly defended its handling of the problem, while Michael O'Leary has apologised to customers affected by the cancellations.
In a statement today, the airline said: "Ryanair complies fully with all EU261 legislation and is taking all necessary steps to re-accommodate affected customers."
With reporting from AFP