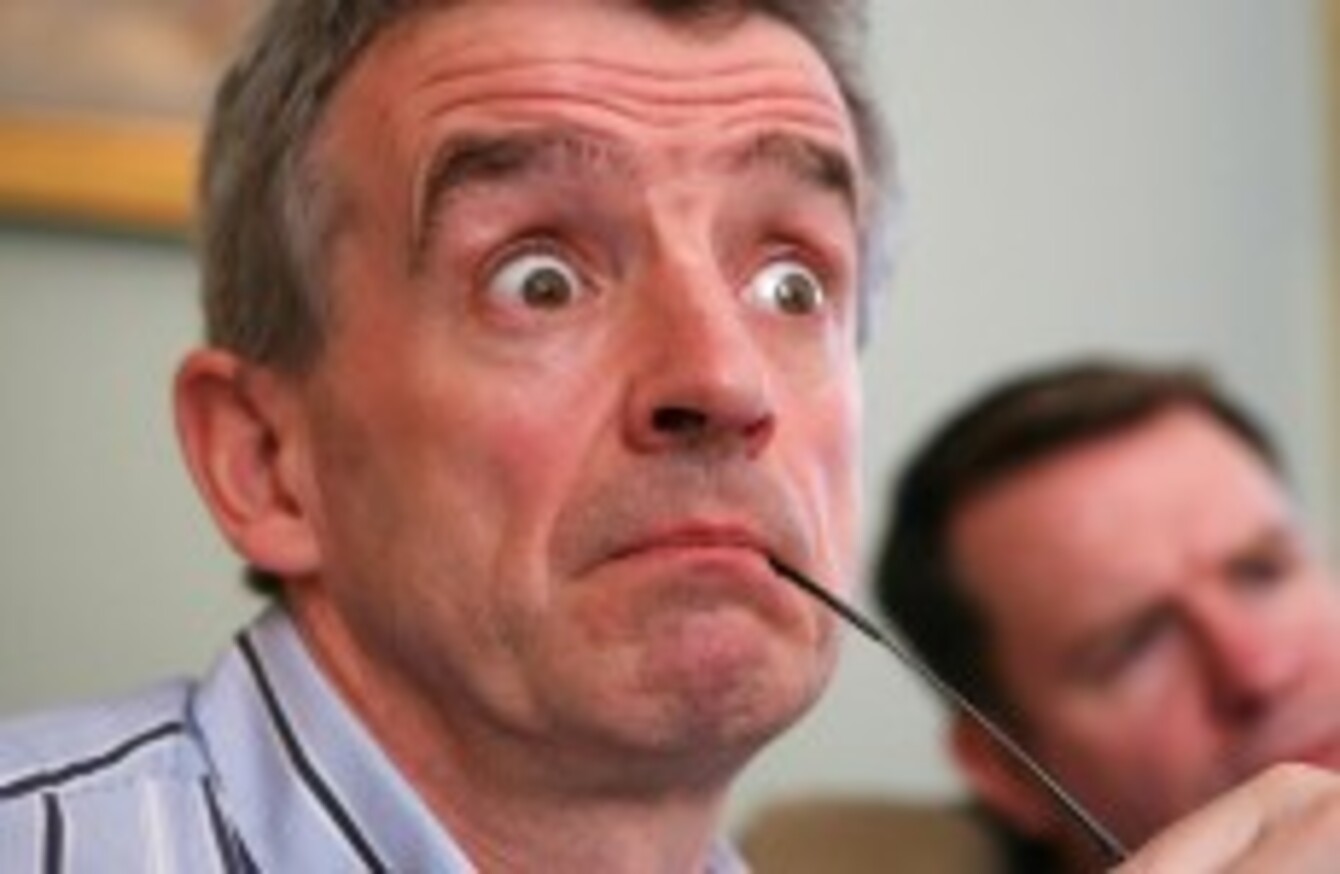 "Wait, it costs HOW much?"
Image: Julien Behal/PA Wire
"Wait, it costs HOW much?"
Image: Julien Behal/PA Wire
STANSTED AIRPORT, THE fourth busiest airport in the UK, has been put up for sale by its owners – and Ryanair could be interested in taking a stake in it.
The airport confirmed today that it will bring to an end a long-running legal battle after the competition authority in the UK ruled in 2009 that the operator of the airport had to sell Stansted due to lack of competition between London airports.
BAA said that it will not challenge the decision in the Supreme Court, meaning that the airport will now have to be sold.
"We still believe that the Competition Commission ruling fails to recognise that Stansted and Heathrow serve different markets," a spokesperson for Stansted Airport said.
The Guardian reports that Ryanair confirmed the carrier would be interested in a deal, after its deputy chief executive said last month that the airline had met with potential buyers with a view to joining a consortium bid.
The airline operates 41 planes from the airport.
A spokesman for Ryanair said that the BAA had presided over a major decline in passenger figures at Stansted, from 24 million passenger in 2007 to 18 million in 2011, while Heathrow and Gatwick airports saw traffic figures increase.
Stephen McNamara said that BAA's seven failed court appeals were a "blatant attempt to delay the sale while BAA and its Spanish owners, Ferrovial, fattened up its monopoly profits at the expenses of airlines, passengers and British jobs".
Sixteen airlines operate from Stansted Airport, which is located in Essex, and more than 10,000 people work at the airport. Stansted's earnings before tax last year were £86.6 million.