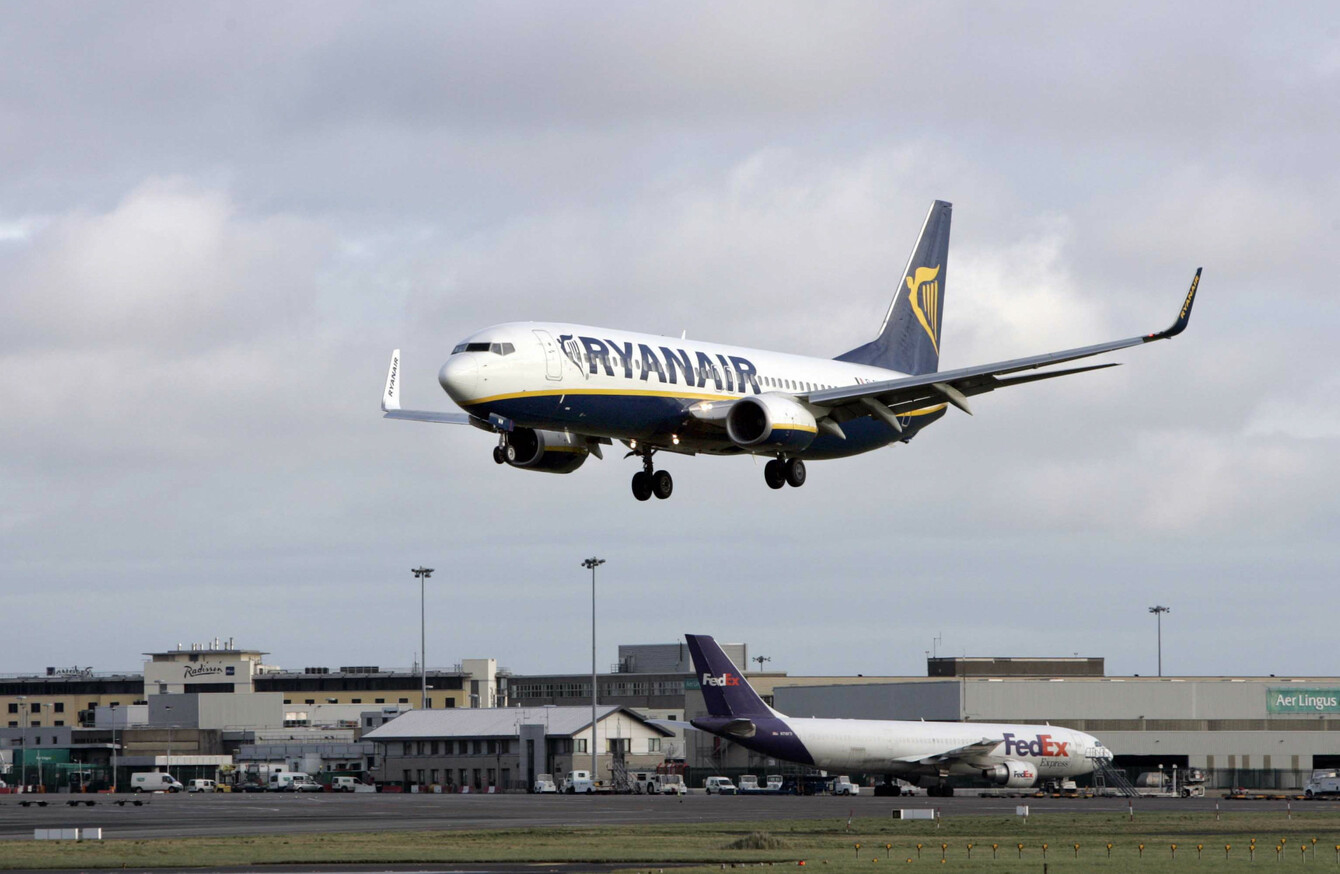 File
Image: Mark Stedman/RollingNews.ie
File
Image: Mark Stedman/RollingNews.ie
RYANAIR PASSENGERS ARE facing more disruption as cabin crew across Europe prepare to strike at the end of this month.
Crews in Portugal, Italy, Spain and Belgium will stage 24-hour strikes on 25 July and one in Portugal, Spain and Belgium on 26 July.
Cabin crew from around Europe have made demands on "economic conditions, safety and rostering, a fair and supportive work culture, agency employment, the right to sick pay and sales targets".
A statement signed by unions from the countries was issued today.
Ireland
In Ireland, pilots' union IALPA today said that there is "no evidence" that Ryanair is willing to engage in "meaningful negotiations" about next Thursday's strike action.
Ryanair yesterday wrote to the union asking it to meet and cancel next Thursday's strike action. However, IALPA says that the company's response is not adequate and next week's strike still stands.
"The response from members based on all of your letters is that it is once again an attempt by the management to avert a dispute but with absolutely no intention of negotiating on what are considered to be very reasonable requirements.
"As indicated in numerous previous letters, we are, and have always been, willing to meet you (subject to rostered duties) to discuss the issues, but the notice of industrial action stands and it is the position of IALPA/Fórsa that the 24 hour stoppage will only be averted if agreement is reached on the 11 minimum requirements in a seniority agreement.
"We have consistently suggested a neutral venue which we will pay for and it is beyond anyone's understanding why you will not simply agree to this. It is yet another example of a Ryanair view which is 'it's either our way or no way'."