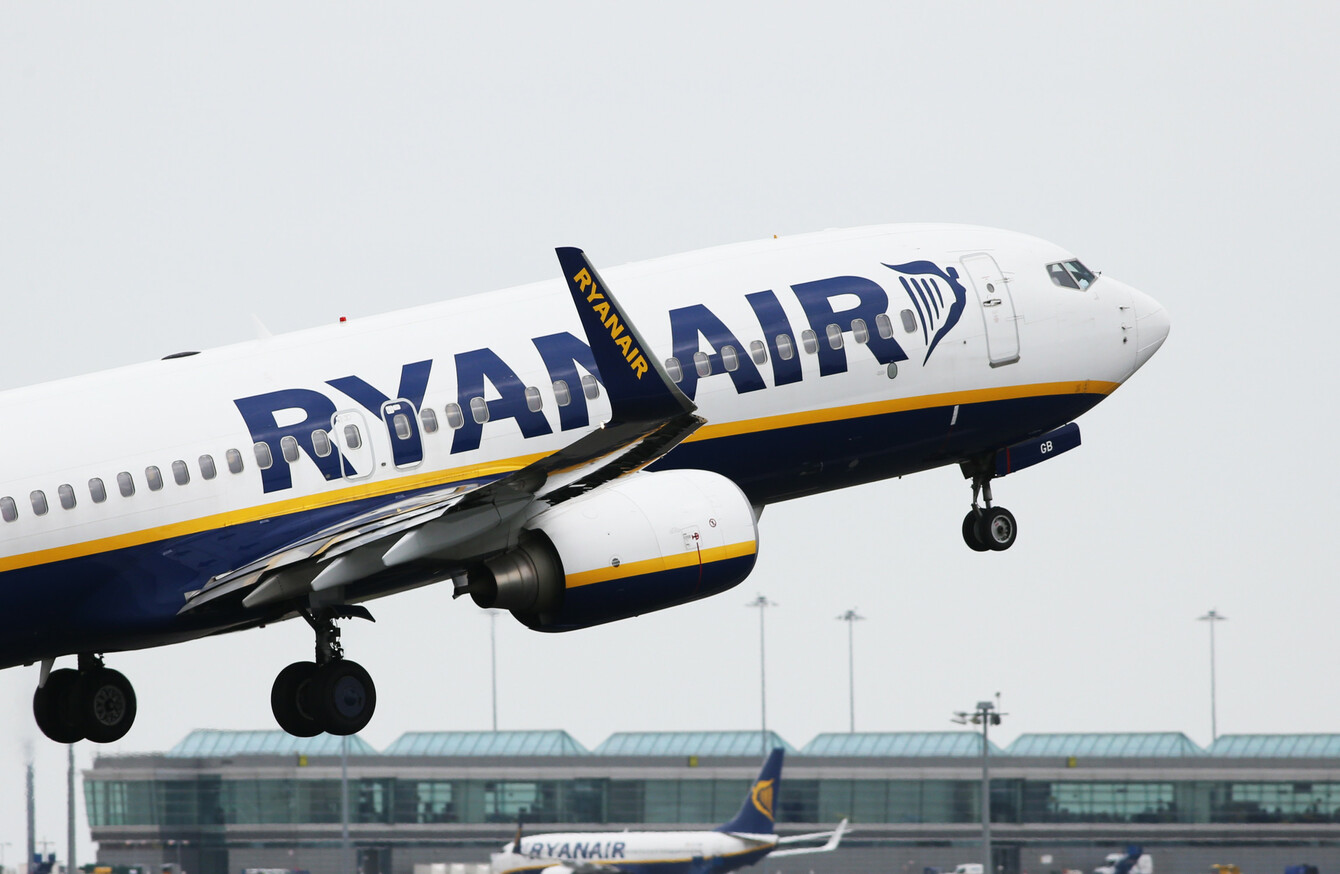 Image: Sasko Lazarov/Photocall Ireland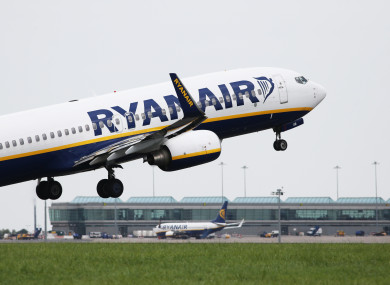 Image: Sasko Lazarov/Photocall Ireland
A RYANAIR PILOT has written a strongly worded letter addressed to CEO Michael O'Leary, criticising a lack of progress in negotiations over better working conditions.
Dublin-based Captain Imelda Comer hand-delivered the letter to Ryanair management yesterday.
In it, she reiterates a number of positions that have been put forth by pilots anonymously over the past month in relation to the terms and conditions of airline staff.
Comer said that Ryanair had ignored previous correspondences from pilots saying that they "were not from legitimate Ryanair pilots".
Comer said that the previous correspondence had been from the "European ERC group which is exclusively made up of Ryanair pilots from several countries".
The ERC's (employee representative councils) were set up in the past the handle negotiations at each of Ryanair's European bases.
Recently, the interim European Employee Representative Council (EERC) was set up by pilots to collectively negotiate with management.
"The interim EERC represents the views of the collective pilot body, which wishes to proactively and constructively engage with the company to help resolve the current difficulties that continue to weigh on all of us," Comer said.
Comer said that members of the EERC are remaining anonymous for fear of reprisals from management.
Restating demands
Comer restated demands from Ryanair pilots across Europe in the letter, which were issued last month as the airline was caught up in turmoil after announcing a wide range of cancelled flights.
The airline came in from strong criticism after it cancelled 2,100 flights between September and October and a further 18,000 between November and March.
This has been put down by Ryanair to a rostering issue. There have been numerous reports that the cancellations are down to large numbers of pilots leaving the airline, but Ryanair has repeatedly denied this.
Pilots demands include permanent local contracts for staff; benchmarking of conditions with regional competitor airlines; new contracts for staff and professional assistance for pilots during negotiations.
If Ryanair agreed to these terms, pilots said they would work with the airline to minimise cancellations in the future.
"The interim EERC members have listened carefully to the wide range of discussions taking place in the whole group, while also carrying out our flying duties the same as every other pilot," Comer said.
This is clearly challenging for all of us. When the company insists that it will only engage with its own pilots, we have respected that view.
Comer said, however, that Ryanair's insistence on negotiating with individual bases and pilots was "not in the interest of pilots".
"It may deliver you a short-term fix in a handful of bases, but it will not resolve the deep seated issues that have been imposed on pilots over the last ten years, and have cumulatively given rise to our most recent difficulties," she said.
She again called for collective negotiations to be allowed to take place.
In a statement responding to the letter, Ryanair said:
This letter from the so-called "EERC" is entirely disingenuous and is signed by a contractor pilot who has already resigned and is leaving Ryanair on 31st October as she confirmed she is moving to Asia. We will not be corresponding with, or replying to, the false claims made by this so-called "EERC"/RPG/REPA or any other front set up by competitor pilot unions.

If Ryanair pilots wish to negotiate pay increases of up to €22,000 p.a. or anything else with the airline, they are free to do so at all times through the existing base ERC structures, which have been validated by the Supreme Court of Ireland and have operated successfully for over 25 years without any invented claims about pilot "security".

Ryanair wishes Ms Comer every success with her planned move to Asia.