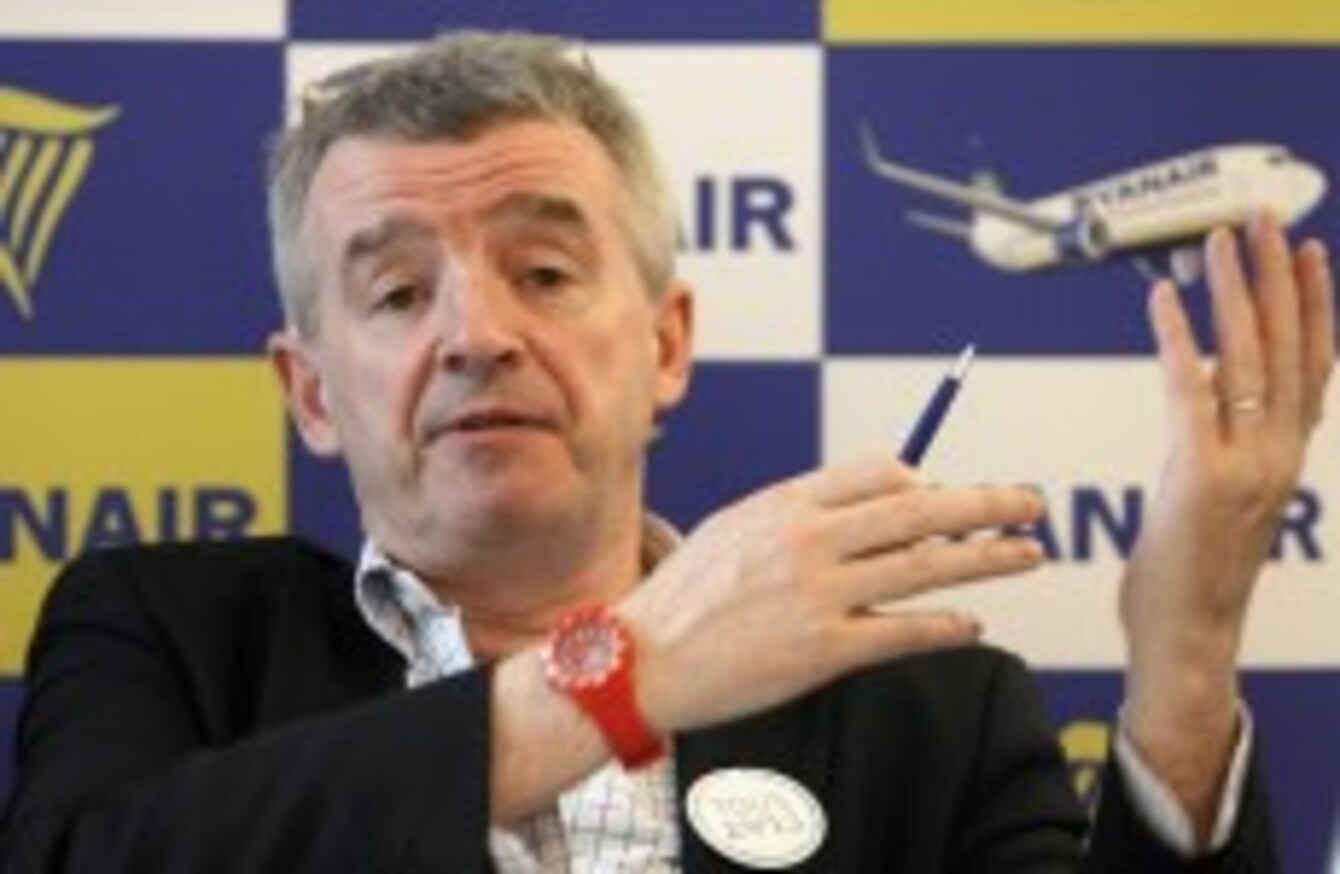 Michael O'Leary would be thrilled to receive your suggestions personally
Image: Claude Paris/AP/Press Association Images
Michael O'Leary would be thrilled to receive your suggestions personally
Image: Claude Paris/AP/Press Association Images
OUTSPOKEN RYANAIR CEO Michael O'Leary admitted last month that he had "made mistakes" in terms of the company's approach to customer service, confirming the airline was to launch a process whereby its "rough edges" in the area would be straightened out.
A revamp of their notoriously clunky website and the hiring of a new marketing director will form part of that process, while O'Leary's also now launched an online initiative through which past and potential customers can submit ideas.
The PR blurb for the initiative bills it at a way for passsengers to "directly contact CEO Michael O'Leary with suggestions on how Ryanair can further improve its industry leading customer service".
The press release continues: "This new webform is the latest in a series of initiatives by Ryanair to further improve its industry leading customer service including making its app free to download, the removal of the Recaptcha feature (from 30 Oct) and a new website".
Example of a 'recaptcha' dialogue box [mathowie, via Flickr]
In a message on the webpage hosting the feedback form, O'Leary states that "all suggestions will be gratefully acknowledged by me," and leaves the following sign-off:
[Image: Ryanair.com]
Speaking to RTÉ's David McCullough last month, O'Leary said the company generally received a "small ratio" of complaints, but admitted he would have to learn from mistakes he had made in the past in how the airline dealt with customers.
"But I think the core here – we employ 9,000 aviation professionals, on a daily basis they do a fantastic job, they deliver the best airline service of any airline service in Europe, never mind Ireland but where there is rough edges I take responsibility for those and I have to change those rough edges."
The airline came in for criticism earlier in September after Dr Muhammad Taufiq Al Sattar, the Dublin-based neurosurgeon who lost his family in a house fire in Leicester, was told he would have to pay extra to change flights the morning after the tragedy happened.
Ryanair later apologised and refunded the fees.