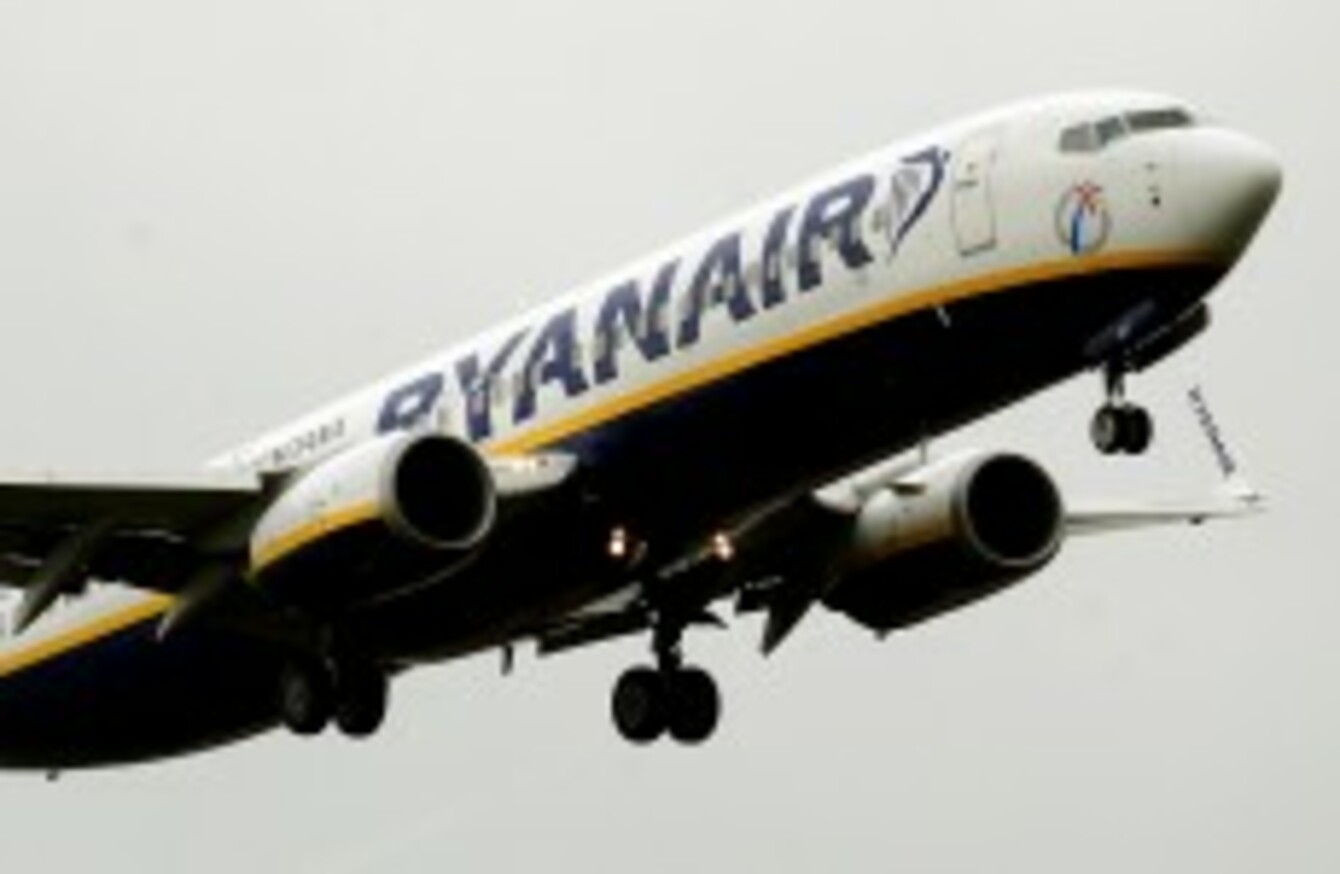 Image: Rui Vieira/PA
Image: Rui Vieira/PA
AN INVESTIGATION REPORT has found that 'significant damage' caused by winds while a Ryanair plane was on the runway was only detected by crew while the aircraft was in the air.
The incident occurred on 24 October 2011 when the plane was parked on the runway at Faro Airport in Portugal. In the early hours of that morning, the airport was struck by a "rare meteorological phenomenon" known as a microburst, which meant winds of up to 84.9 knots were recorded there.
According to an investigation report by the Air Accident Investigation Unit (AAIU) which was published today, the aircraft jumped its chocks and its nose moved five metres to the left, sustaining "significant damage to its rudder system" due to the high winds.
This was not detected during ramp and pre-flight checks and the plane departed that day on time.
Control difficulties
Immediately after take-off, flight crew encountered 'significant control difficulties' due to the damaged rudder system. The flight crew dealt with the control issues and returned to the airport where they landed safely about 28 minutes after taking off.
The AAIU found that there has been no consultation with maintenance control on the ground about the weather event. The damage was not spotted because it was not visible from the ground and could only have been seen if panels were removed.
At the time, there were no specific instructions in the official aircraft maintenance manual about inspections of aircraft subjected to extreme winds while parked, though an amendment was issued by the manufacturer a year later. The absence of this requirement was cited as a contributory cause in the incident.
The report did not find fault with the actions of any of the crew and said the Federal Aviation Administration should review guidelines to ensure this event is not repeated.
A spokesperson for Ryanair said the company "acknowledges the findings of the report, which confirms that the incident was well handled by our flight crew".