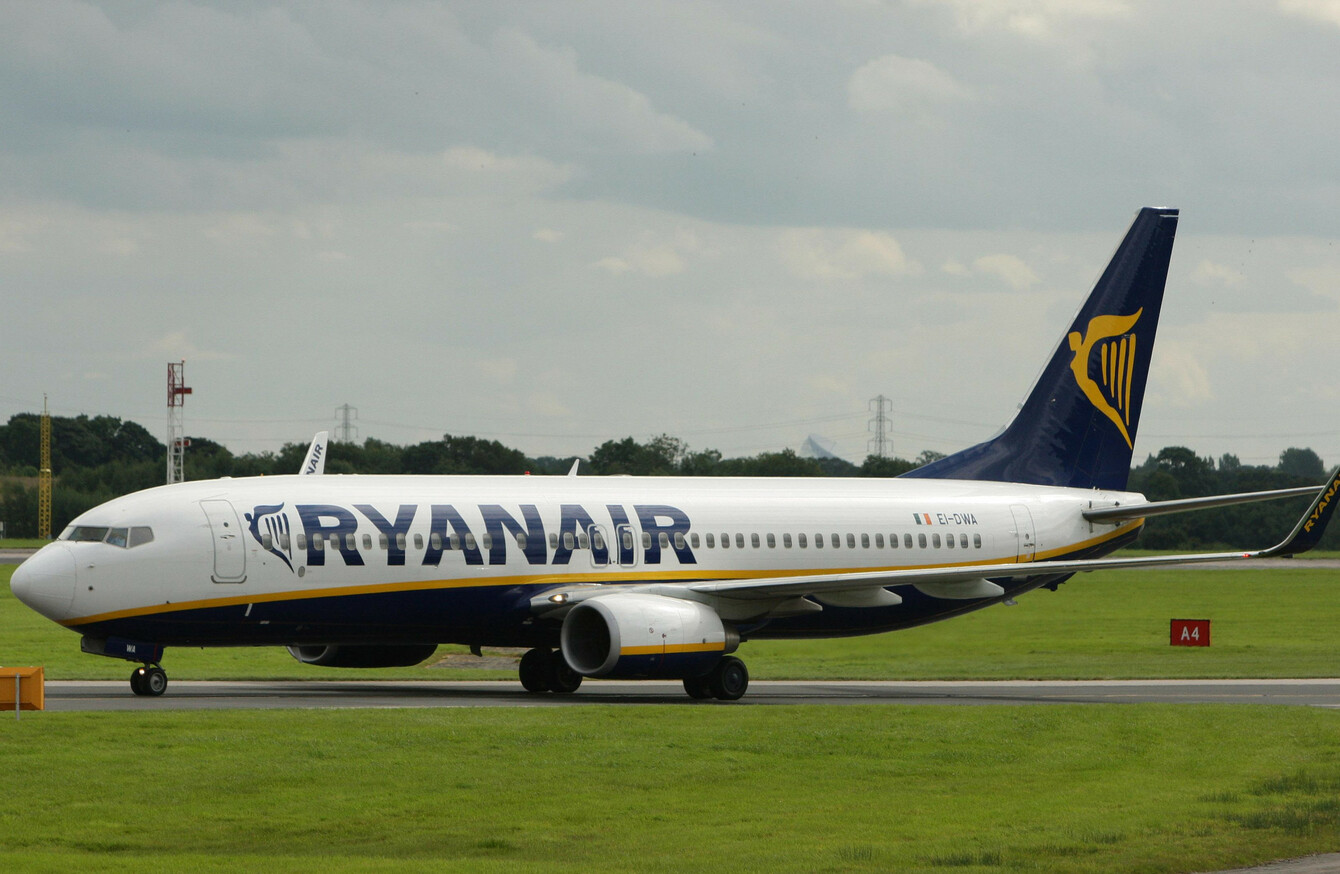 File photo.
Image: PA Images
File photo.
Image: PA Images
RYANAIR HAS ANNOUNCED that it is cancelling 22 flights a week to and from Dublin.
The airline said that it would be cancelling the flights between 1 November and 24 March as part of the widespread cancellations announced yesterday.
The airline announced yesterday that it was cancelling 18,000 flights from its winter schedule which would affect up to 400,000 customers.
Today it has emerged that flights to and from Dublin will be included in these cancellations.
Among the flights cancelled departing from Dublin will be three on Monday.
A Dublin to Birmingham (FR 664), Dublin to Paris Beauvais (FR 22) and Dublin to Barcelona (FR 3977) flight are all cancelled on Mondays.
Dublin to Bucharest (FR 7346) is cancelled for Thursdays.
There are five flights – Dublin to Birmingham, Paris Beauvais, Barcelona, Madrid and Warsaw Modlin – cancelled on Fridays.
While a Dublin to Birmingham and Dublin to Krakow flight on Sundays have also been cancelled.
Corresponding flights to Dublin have also been cancelled.
Ryanair stressed that the cancellations refer to individual flights only and not routes.
For example, the airline offers five flights from Dublin to Birmingham so FR 664 is only one of these five daily flights.
The other four Monday flights from Dublin to Birmingham will operate as normal.