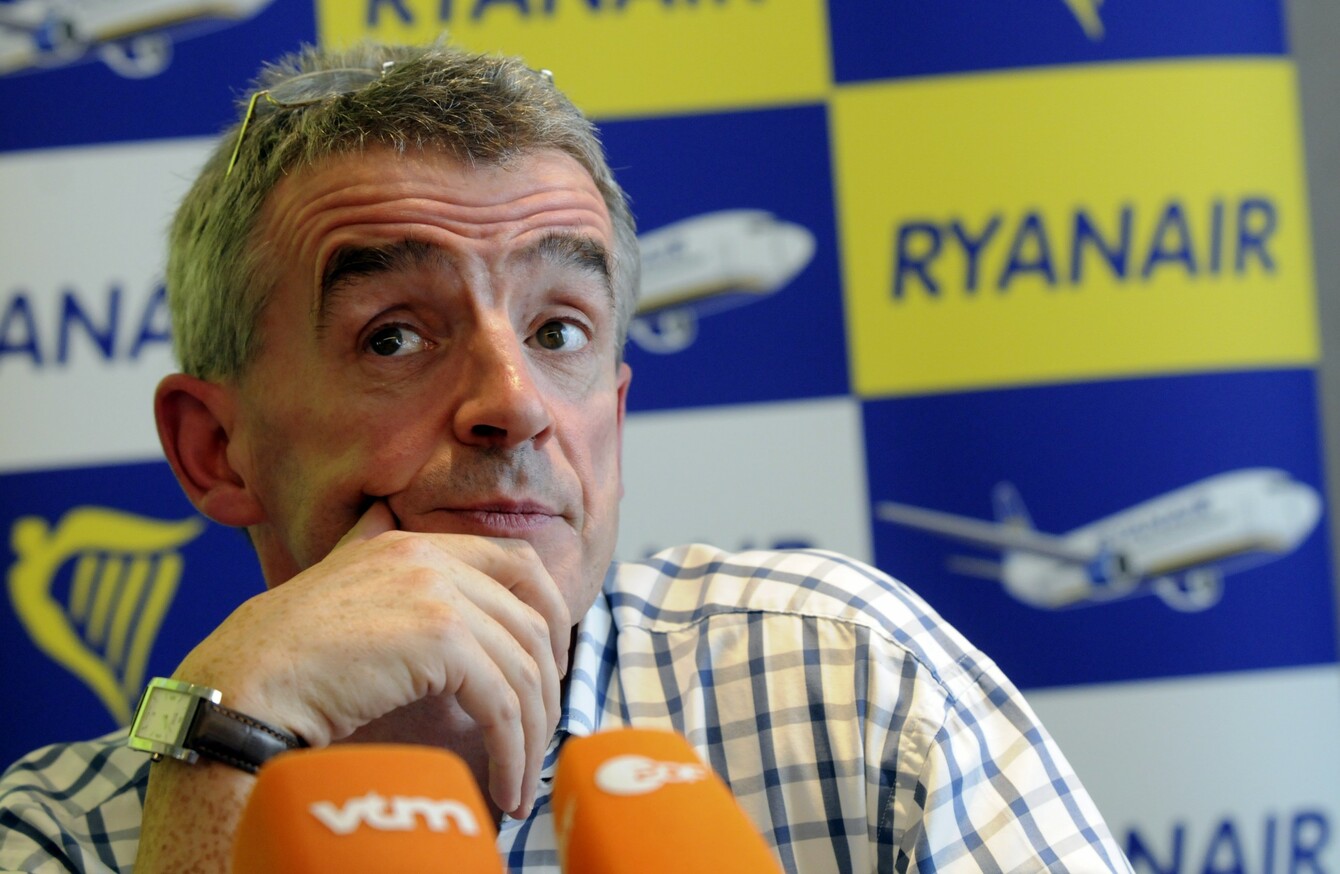 A COMPLAINT HAS been made to the Electoral Commission in the United Kingdom about Ryanair's involvement in the EU referendum.
Over the past few weeks the budget airline has been pushing for the UK to remain in the EU, with CEO Michael O'Leary describing a possible Brexit as "absolutely crazy".
The airline has even gone so far as to daub the slogan 'Stronger Safer & Better Off in Europe' onto one of its aircrafts and to offer cut-price fares to British expats who want to fly home for the 23 June referendum.
The high-profile intervention by the Irish airline hasn't been to everyone's liking – and Vote Leave campaigners have asked the Electoral Commission to step in.
Their concern is that Ryanair has not registered itself with the commission, something that anyone thinking of spending more than £10,000 campaigning is required to do.
In a statement, the Electoral Commission has said that it had…
… received a complaint from Vote Leave regarding the campaigning activity of Ryanair at the EU Referendum. We are establishing the facts before determining what, if any, further steps to take.
Despite this, it isn't clear cut that the rules laid down by the Electoral Commission apply to Ryanair.
On referendum spending, it states that anyone shelling out than £10,000 in the 10 weeks before 23 June (known as the 'referendum period') must register as a campaigner.
However, the criteria for companies, individuals and organisations looking to register as a campaigner for the referendum is limited to those based in the UK or Gibraltar – meaning that Dublin-based Ryanair could fall outside of these rules.
This isn't the first time that Vote Leave has taken exception to Ryanair.
Earlier this month the company was reported to the Met Police in London by the group for the low-cost flights it was offering for British emigrants to return home to vote for the UK to stay in the EU – something that it alleged was bribery.