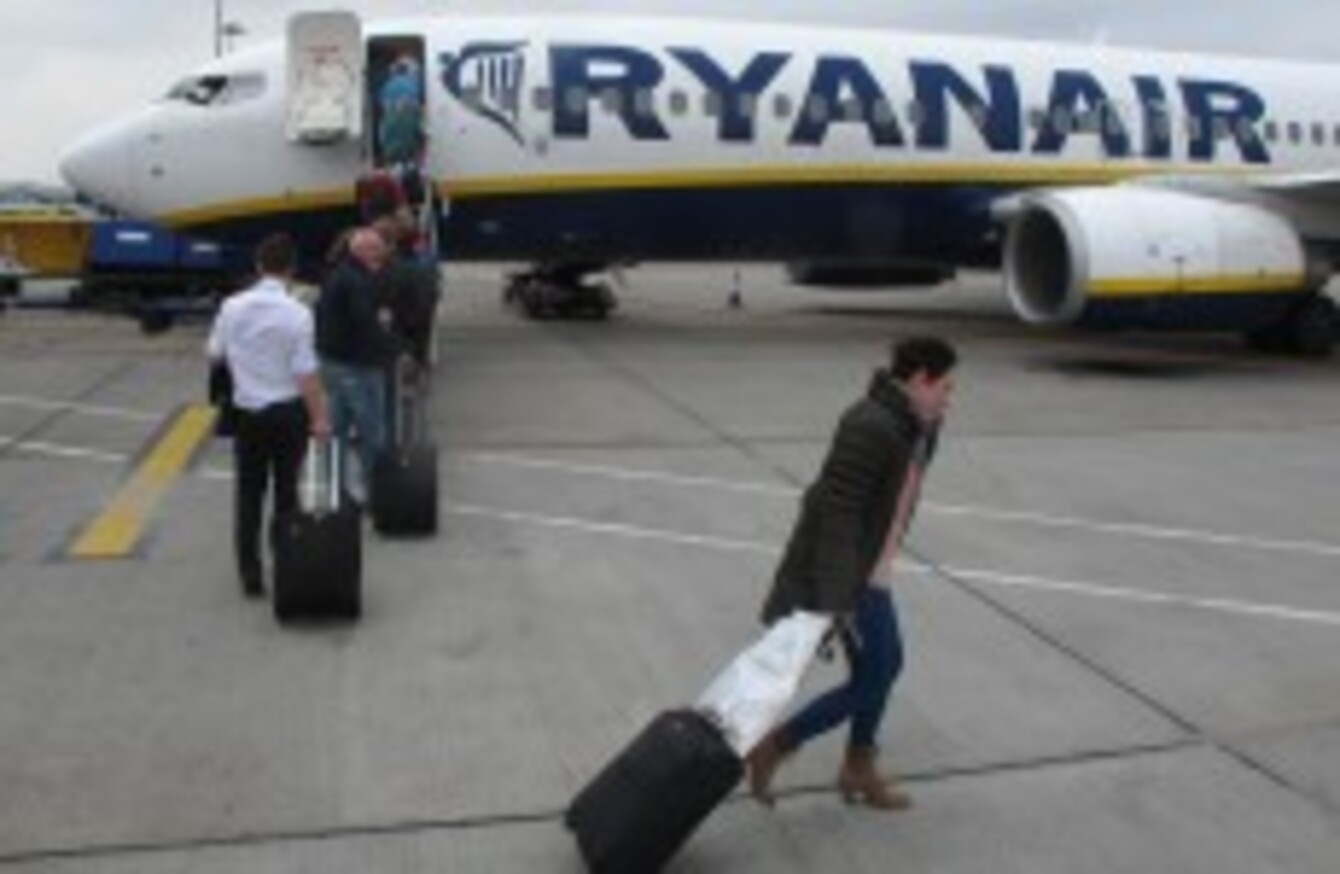 Image: AP/Press Association Images
Image: AP/Press Association Images
RYANAIR'S NEW "CUDDLY" image has seen its half year profits rise by 32%.
The airline today announced that it had made a net profit of €795 million in the first six months of this year.
Traffic grew 4% to 51.3 million customers, average fares increased by 5%, and total revenues rose by 9% to €3.537 billion.
The company says that the rise in profit is due to a stronger Easter period and the success of their "Always Getting Better" customer experience improvements, which included assigned seating, a relaxation of baggage rules and mobile boarding passes.
CEO Michael O'Leary said that the company's new image is delivering.
"While partially due to the presence of Easter in Q1 and a weak prior year comparable, we have also enjoyed a strong summer thanks to our strategy of raising forward bookings and improving our customer experience which has delivered higher load factors and yields.
"We have been pleasantly surprised at the rapid uptake of our new Family and Business Plus products which are enabling Ryanair to win new customers from all our competitors.
"We expect the uptake of our "Business Plus" service to build during our winter schedule which offers many more business routes to and from primary airports."
The company has announced that its forecast for the year will see traffic grow by 12% in quarter three and by 20% in quarter four, meaning their projected profits will rise from €650 million to between €750 million and €770 million.