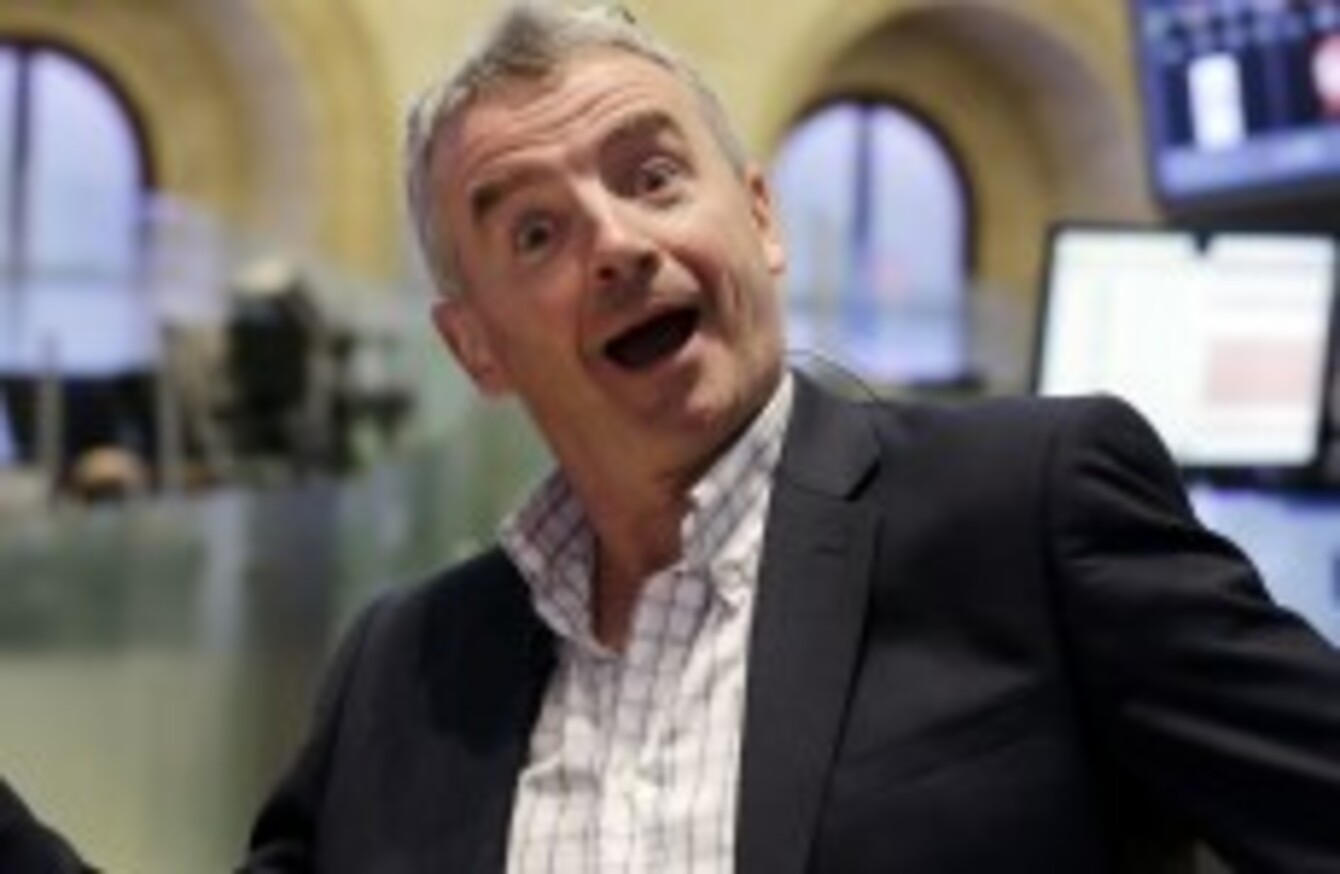 Image: AP Photo/Richard Drew
Image: AP Photo/Richard Drew
Updated 12.02
RYANAIR IS TO create more than 300 jobs in Ireland as it expands its routes and makes changes to its customer service.
Airline boss Michael O'Leary made the announcement this morning along with Taoiseach Enda Kenny, who praised Ryanair for reacting to the Government's decision to scrap the €3 air travel tax from next year.
Ryanair is to introduce 9 new routes from Dublin from next April which will serve Almeria, Bari, Basel, Bucharest, Chania, Comiso, Lisbon, Marrakesh and Prague. It also plans to increase the frequencies of 8 existing routes, mainly to Britain, resulting in an extra 700,000 passengers per year.
The airline said it will be recruiting pilots, cabin crew, customer service specialists and software developers over the course of 2014.
Ryanair also said it expects to create a large number of indirect jobs at Dublin, Knock and Shannon airports to cater for the extra passengers it is likely to have next year.
CEO Michael O'Leary said the 100 extra weekly flights into Dublin from Britain will help to "reverse the recent tourism declines in UK visitors coming to Ireland".
He also commented on the airline's upcoming appeal to the UK's Competition Commission, saying that they face a problem having redacted evidence needed to make their case.
He added that he doesn't believe today's announcement will lessen competition, and that Aer Lingus will be "squealing about more competition".

Tourism Ireland said the new services from Ryanair will give a "significant boost" to Irish tourism from British, Swiss, French and Spanish markets next year.
Kevin Toland, Chief Executive of the Dublin Airport Authority, refused to comment on whether other other airlines were in the process of making similar expansions at the airport.
Originally published 9.15
Additional reporting by Nicky Ryan