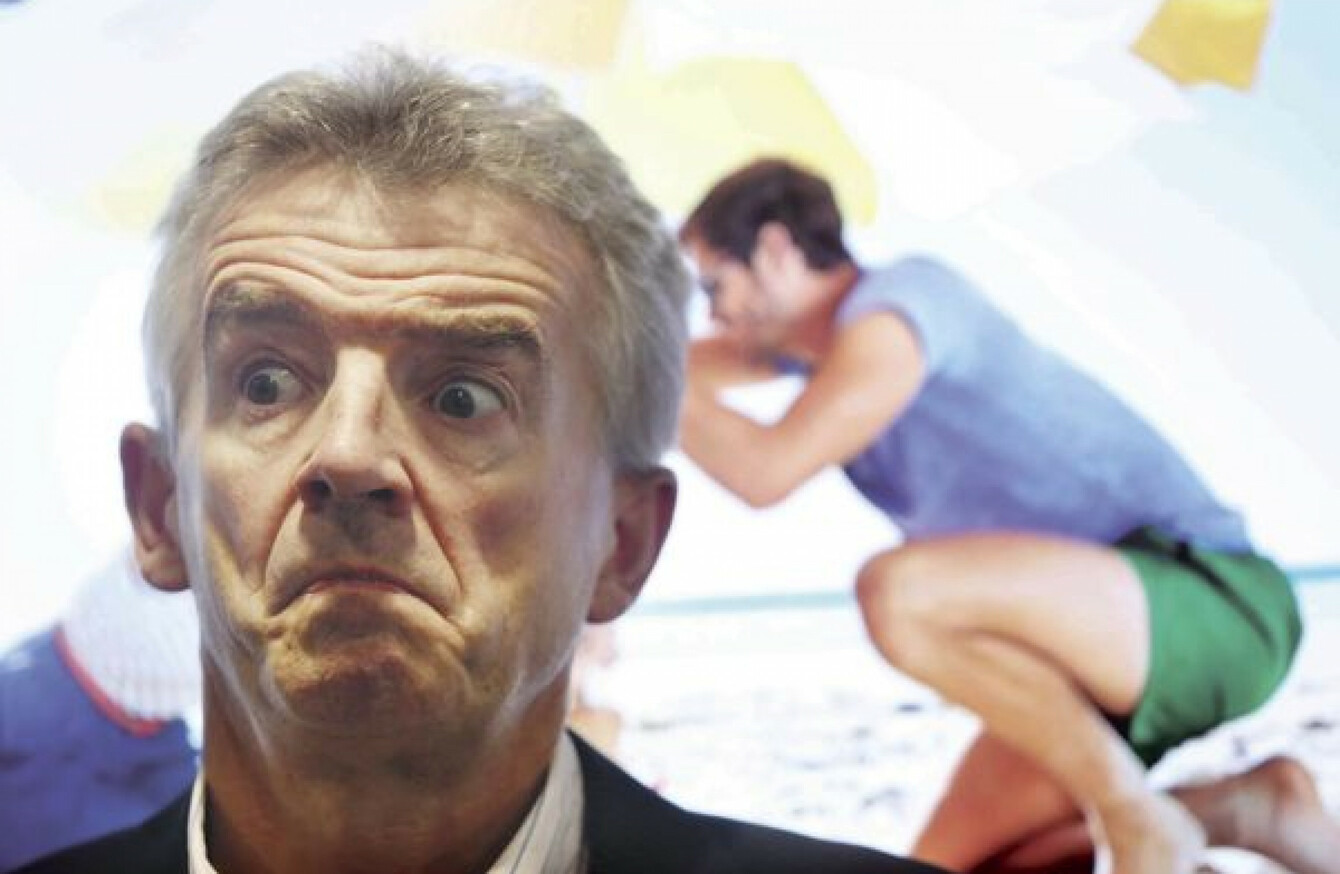 Image: Sam Boal via RollingNews.ie
Image: Sam Boal via RollingNews.ie
RYANAIR CEO MICHAEL O'Leary has sent a letter to each and every pilot who works for the airline urging them to stay with the company despite the cancellation and rostering controversies affecting the firm .
In a circular seen by this publication, O'Leary asks pilots not to leave for rival airlines. The letter is also accompanied by a graph purporting to show one of its main competitor's financial frailties.
The letter promises that those who stay loyal to Ryanair will receive a pay increase of €10,000 for captains and €5,000 for first officers.
They will also get a "productivity/loyalty bonus" of €12,000 which it says will be payable from November 2017 to October 28.
The Irish airline has also promised that if pilots are offered a better deal by Jet2 or Norwegian Air, then Ryanair will exceed the offer they have received.
The airline announced last month that it was cancelling 18,000 flights from its winter schedule which would affect up to 400,000 customers.
The company said the flight cuts would eliminate all risk of further roster-related flight cancellations "because slower growth creates lots of spare aircraft and crews across Ryanair's 86 bases this winter".
The move comes as the airline tries to tackle resourcing problems that led to the airline axing 50 flights a day during six weeks in September and October in a move that affected thousands of passengers.
The airline said that the issue arose because of a mix-up in how it rostered pilots leave time, meaning it didn't have enough pilots to cover shifts. The issue has engulfed the airline for the last month.
Many pundits also suggested the issue was really caused by a shortage of pilots and staff being poached by rivals such as Norwegian Air.
In a section of the letter under the heading 'Our Respect for Our Pilots', O'Leary outlined that he has "always tried to be courteous, respectful and grateful for the outstanding job" that the pilots do.
He added: "I treat you with the respect you are due as senior professionals in Ryanair, and I equally expect each of you to ensure that Ryanair is treated with the respect you are entitled to."
Ryanair has lost over 140 pilots to its competitor Norwegian in the last year, according to its rival.
In a statement, Norwegian Air said: "We can confirm that 140 pilots have joined us from Ryanair this year. Pilot recruitment is also underway for more pilots for our new Dublin base opening later this year."
With reporting by Cormac Fitzgerald.