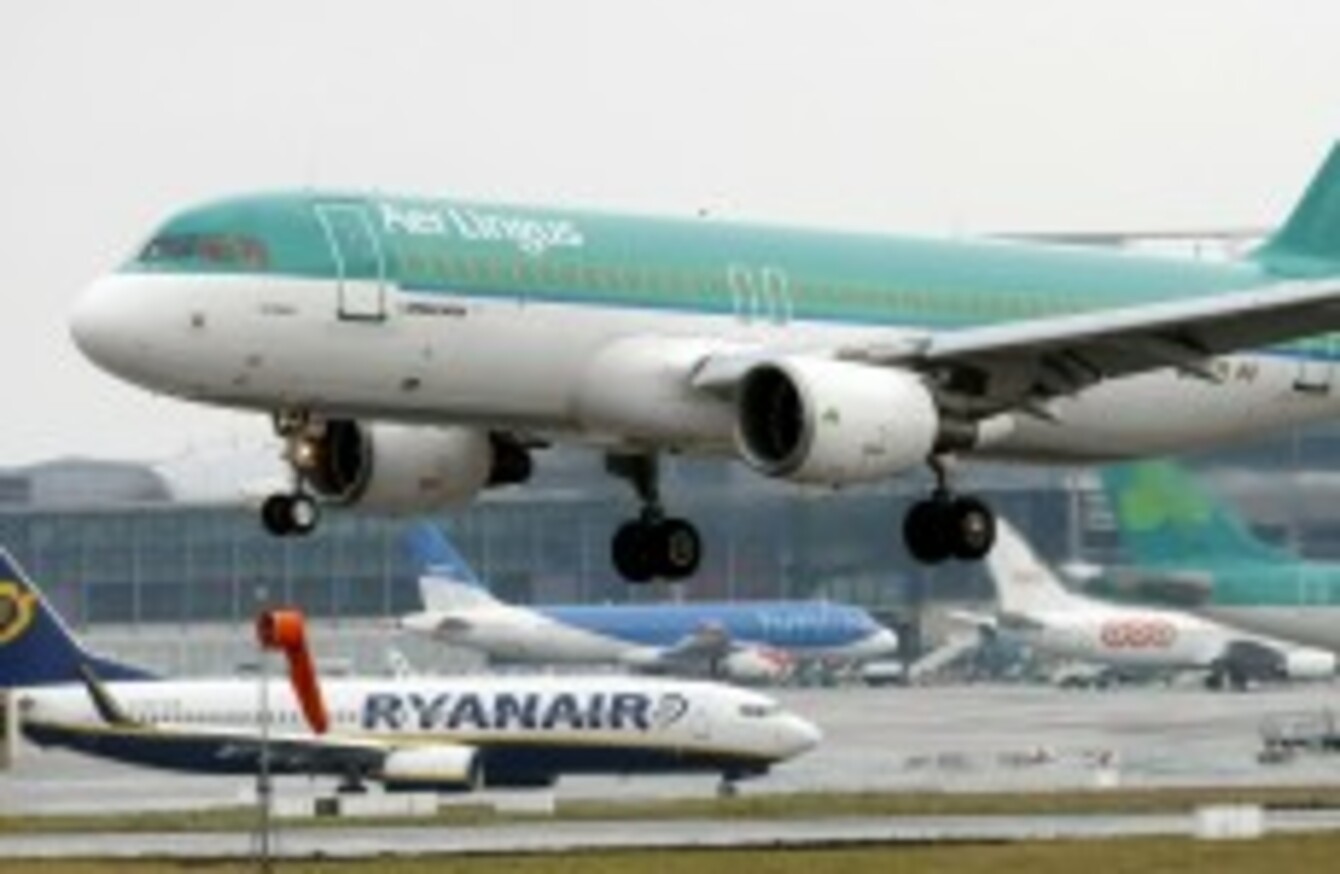 Image: Niall Carson/PA Wire/Press Association Images
Image: Niall Carson/PA Wire/Press Association Images
RYANAIR BELIEVES IT did not get a fair hearing in relation to its takeover bid for Aer Lingus.
The EU Commission told the airline that it intended to block its offer for its rival over competition concerns. Lawyers for the firm have now been instructed to appeal any prohibition to the European Courts.
Spokesperson Robin Kiely said the company's remedies package, designed to assuage anti-competition fears, addressed every issue raised in the EU's Statement of Objections.
"Ryanair has no alternative but to appeal any prohibition decision and we expect to get a fair hearing at the European Courts, as we haven't received one from Commisisoner Almunia and his case team. This decision is clearly a political one to meet the narrow, vested interests of the Irish Government and is not based on competition law."
Kiely drew comparisons between Ryanair's offer and the recent IAG acquisition of BMI at London-Heathrow.
The Michael O'Leary-led firm had provided the EU with commitments from two upfront buyers – IAG and Flybe – to eliminate all competitive overlaps between Ryanair and Aer Lingus.
The company said it was being held "to a much higher standard" than any other EU airline, adding that its remedies package was unprecedented.
"For the first time in EU airline history, Ryanair delivered not one, but two, substantial upfront EU airline buyers who have agreed to come to Ireland to compete against a combined Ryanair/Aer Lingus."