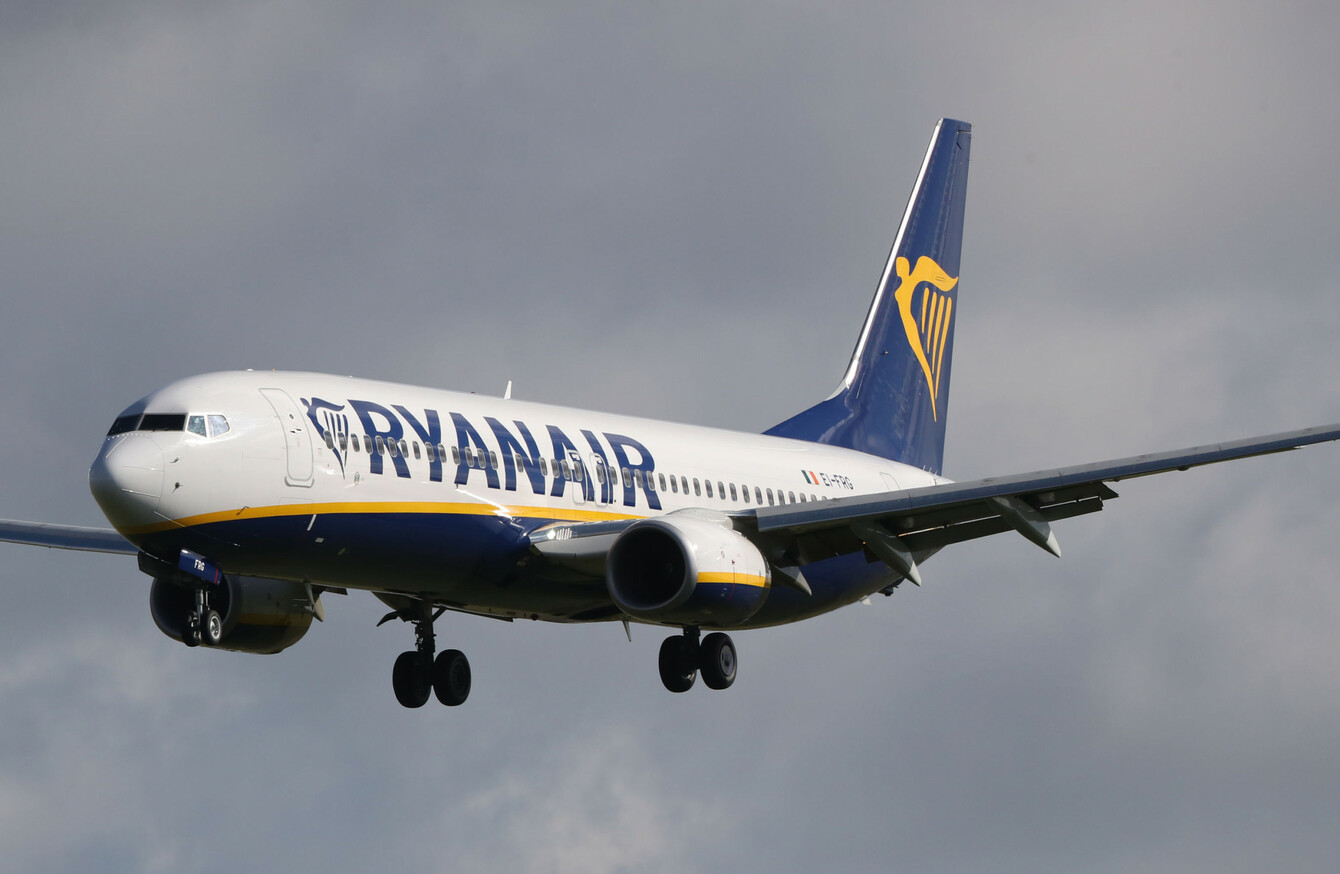 File
Image: Niall Carson/PA
File
Image: Niall Carson/PA
A RYANAIR PASSENGER who became fed up waiting to get off his flight climbed onto the wing in protest on Monday.
The man, reported to be a Polish national, was promptly arrested after the plane finally emptied, following an unspecified 30 minute delay.
The Mail Online reports that the man had become annoyed after his flight from London to Malaga was slow to deplane.
The man reacted by taking his hand luggage and climbing onto the wing, according to one passenger because he badly needed air. Witnesses say that the man suffered from asthma.
"He told me he suffers from asthma. He got up all of a sudden and decided to leave. I don't blame him.
"If a plane is at a standstill for over 30 minutes and you have no freedom and a health condition, you are bound to do something."
Source: Malaga Hoy/YouTube
The man is reported to have stayed on the wing for some time before returning to the cabin.
A Ryanair statement to Business Insider said:
"This airport security breach occurred after landing in Malaga airport on 1 January.
"Malaga airport police immediately arrested the passenger in question and since this was a breach of Spanish safety and security regulation, it is being dealt with by the Spanish authorities."