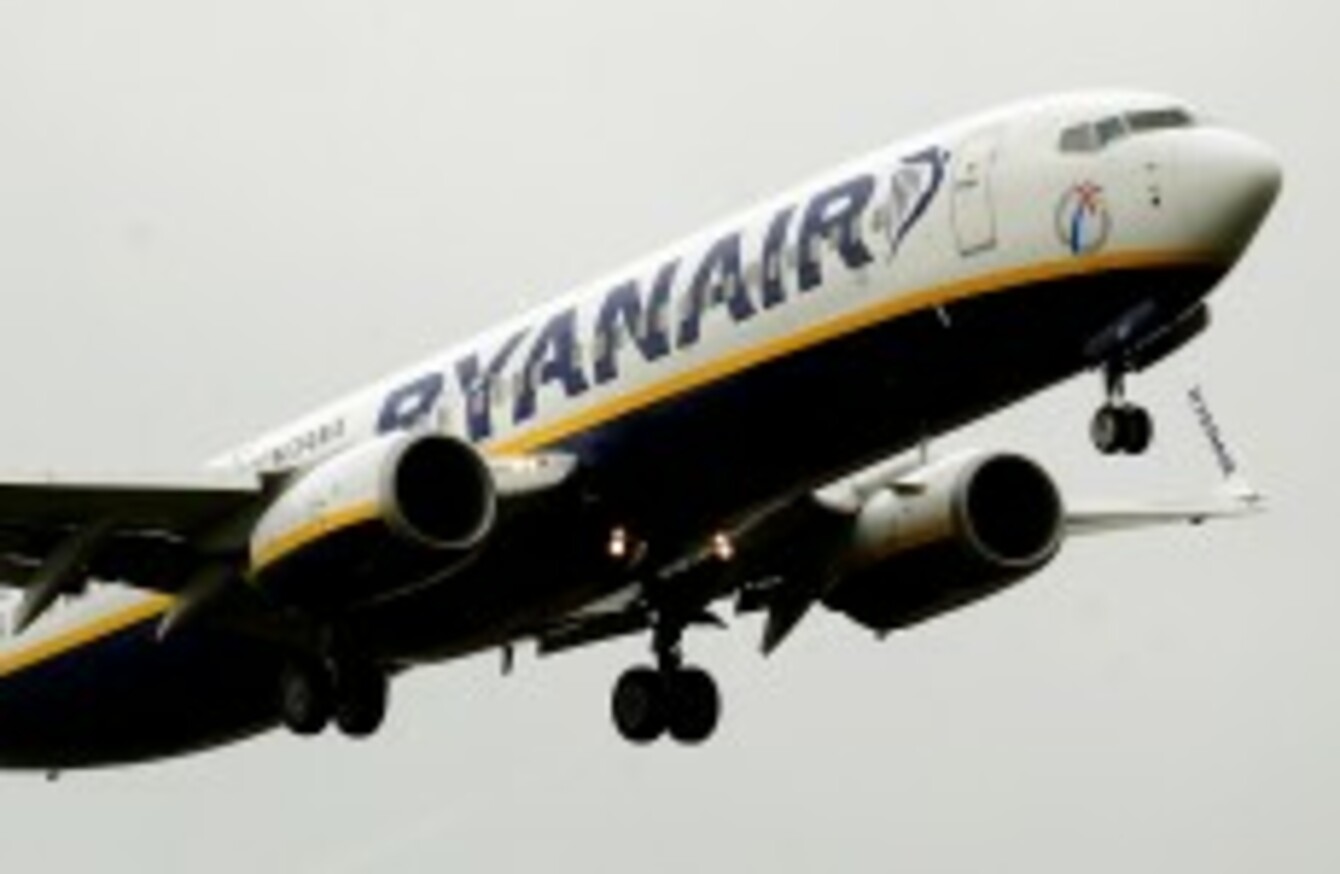 Image: Rui Vieira
Image: Rui Vieira
Updated 9.51 pm
RYANAIR PASSENGERS ON board a Ryanair flight from Nice to Dublin said they received a text saying the flight would take off at 10.30pm – while they were on board the plane at 5.13pm.
One passenger said the flight was due to leave at 4.45pm this evening when they first got a text to say they were taking off at 5.15pm.
While they were on board, they then received another text:
The passengers were then told to disembark from the plane and wait at the airport. They resumed boarding at about 9.45pm this evening.
A second passenger told TheJournal.ie earlier that the FR1958 flight had to make two attempts at landing in Nice.
He said that the passengers on FR1959 back to Dublin were checked in and boarded, but then received texts saying their flight was delayed until 5.15pm.
Passengers are now in the terminal awaiting news about their flight. Ryanair has given them €5 vouchers.
The second passenger said that passengers were told repairs need to be carried out on the plane, so he was concerned about the facilities for those waiting to take off.
"An issue that may arise now is that if the repairs are unsuccessful then a full aircraft worth of people will be stranded in an airport that is about as hot now as a decent cup of tea," he said.
A Ryanair representative on Twitter advised one passenger to speak with their Ryanair representative in Dublin airport.
Ryanair has been contacted for a comment.