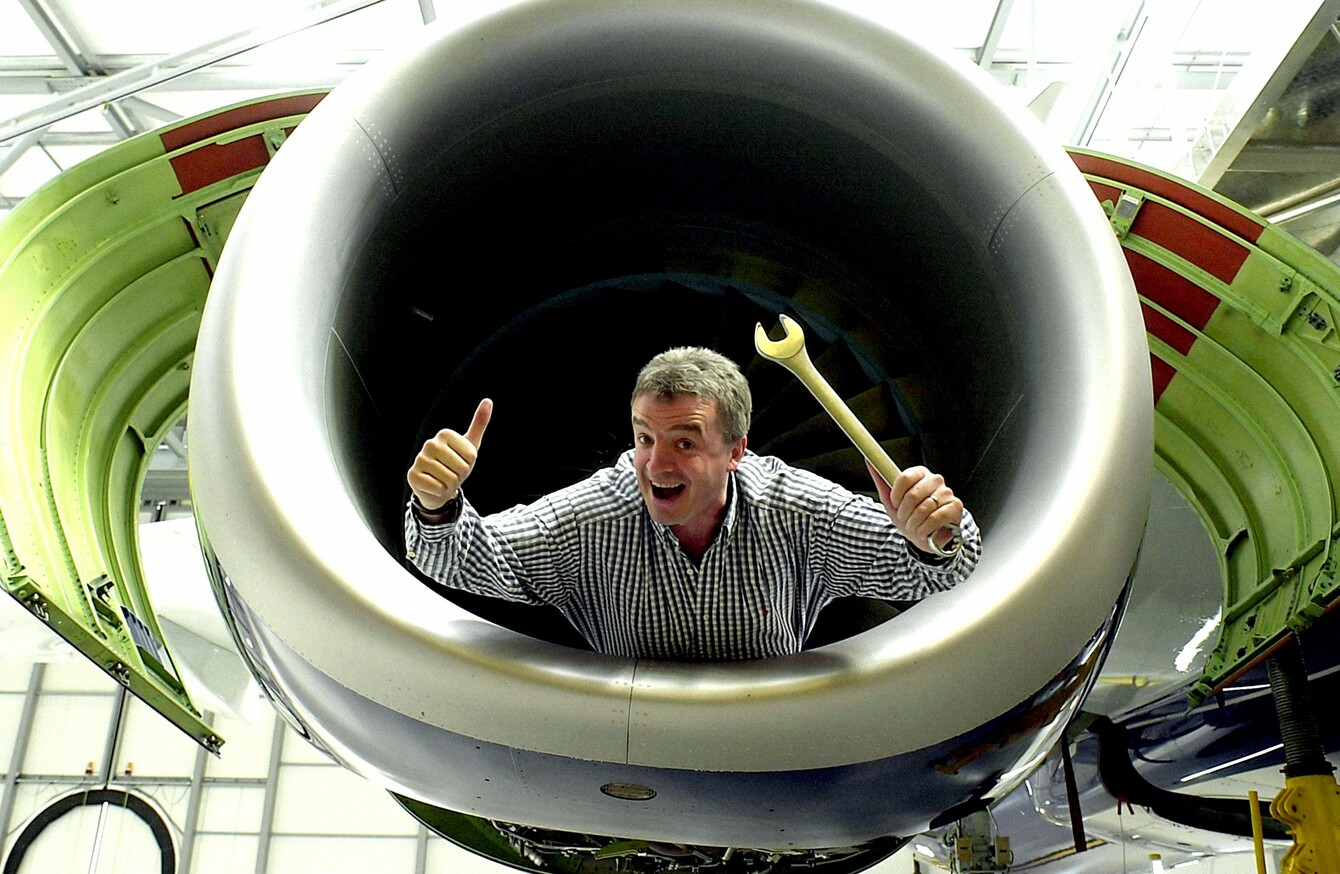 Image: Andrew Milligan
Image: Andrew Milligan
MICHAEL O'LEARY has a view on the current political situation.
The Ryanair boss has been talking to RTÉ's Countrywide about the aftermath of the general election – and while he says he's no fan of Sinn Féin he reserved particular ire for independents.
Asked about the fractious nature of the new Dáil and the continuing efforts to strike some kind of deal on a new government, O'Leary said he had "great sympathy for the politicians".
"I think we as an electorate – and I include myself in the electorate – really have not served the country well coming up with such an indecisive vote.
It's all very well for people to be running around electing the local favourite or the local lunatic or whichever that might be – but at the end of the day we've got to be a bit more sensible.
The priority at elections should be voting in parties capable of running the country for a four or five year period, he said.
He slammed independents as "grandstanders" and said some of the worst governments we'd ever had were ones "held to ransom" by independents.
Sinn Féin
Taking aim at Sinn Féin, he said some parties seemed to want to be "in permanent opposition".
Voters in Ireland, he said, were "very poor" at taking the bad news in times of recession and tended to vote for "whoever promises the most treats".
We have, in O'Leary's view, a "depressing habit of running around voting for somebody who tells us they'll abolish the water charges or they'll lower taxes".
While he's not a fan of Sinn Féin, particularly their tax policies, he said "I would accept if Sinn Féin got a majority that they should run the country".