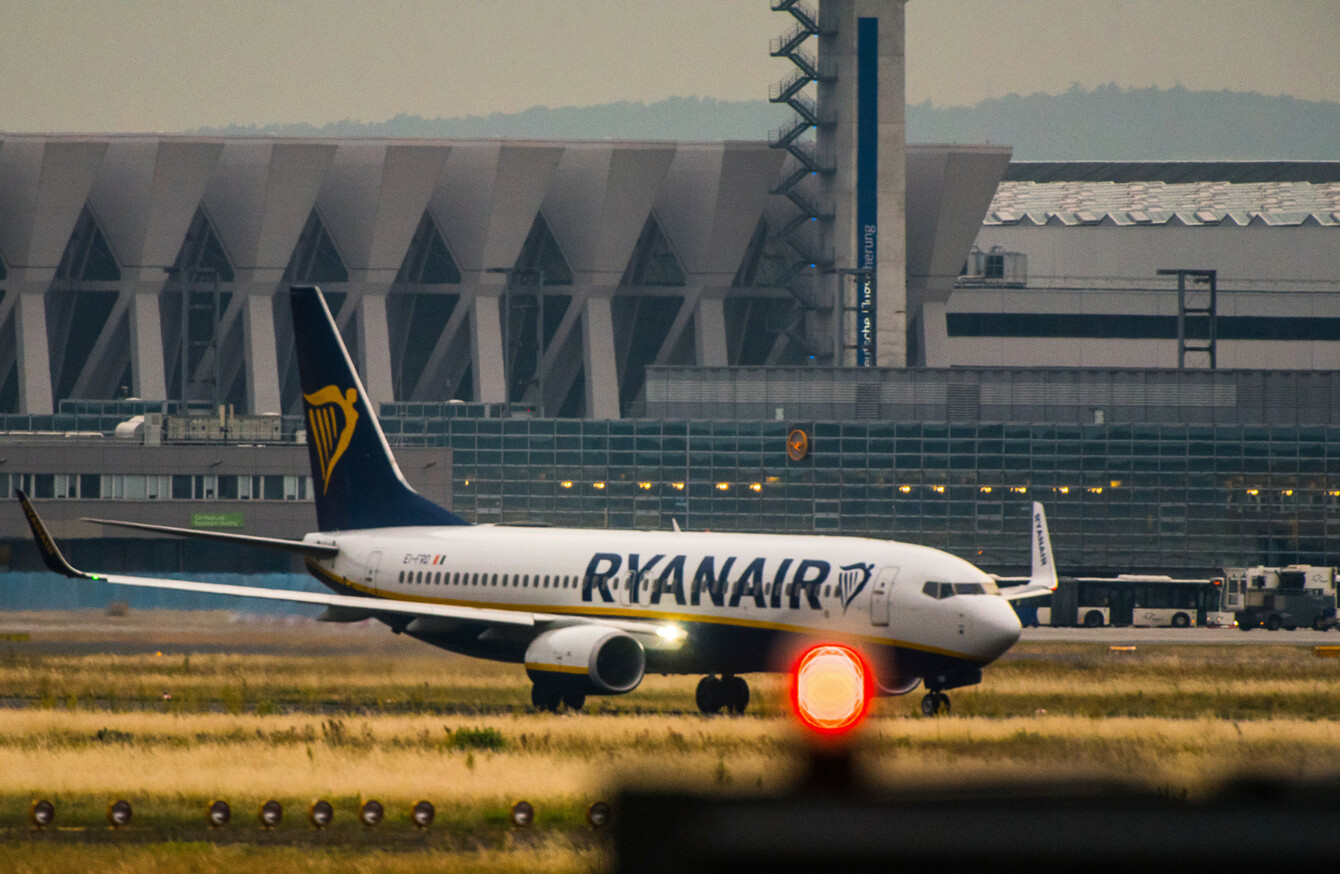 Image: DPA/PA Images
Image: DPA/PA Images
IRISH BUDGET AIRLINE Ryanair has accused the pilot union Fórsa of not having a mandate, after it announced a strike by Irish Ryanair pilots scheduled for next Thursday.
Fórsa balloted its Irish Ryanair pilot members on whether to take industrial action, and said that 99% of its members agreed they should.
They said that the dispute was over management's approach to transferring pilots between its European and African bases. It is seeking an agreement that would govern base transfer arrangements and related matters.
In a statement issued today, Ryanair called on the union to cancel the Irish pilots strike, saying that it had no mandate as it only represents 94 of Ryanair's over 350 Irish pilots.
"This is a quorum of just 27%, and significantly less than one third of Ryanair's pilots," a statement said.
It called on union representatives to meet to discuss proposals on seniority and base transfers on Monday, Tuesday, or Wednesday this week.
It also raised concerns around the involvement of Aer Lingus pilots in organising the Ryanair pilots strike, saying that they had notified the DAA last June that there would be strikes in July and August (this was before the ballot earlier this week).
"Ryanair's irish pilots will be concerned that the people organising this strike are Aer Lingus pilots when Aer Lingus will be the direct beneficiary of any disruptions to Ryanair customers next Thursday."
As previously report by Fora, the airline has struggled to cut a deal with Dublin-based pilots after announcing its intention to recognise trade unions in December last year.
Yesterday, it was announced that Ryanair cabin crews in Portugal, Italy, Spain and Belgium will stage 24-hour strikes on 25 July and one in Portugal, Spain and Belgium on 26 July.
The strikes are being called based on "economic conditions, safety and rostering, a fair and supportive work culture, agency employment, the right to sick pay and sales targets".