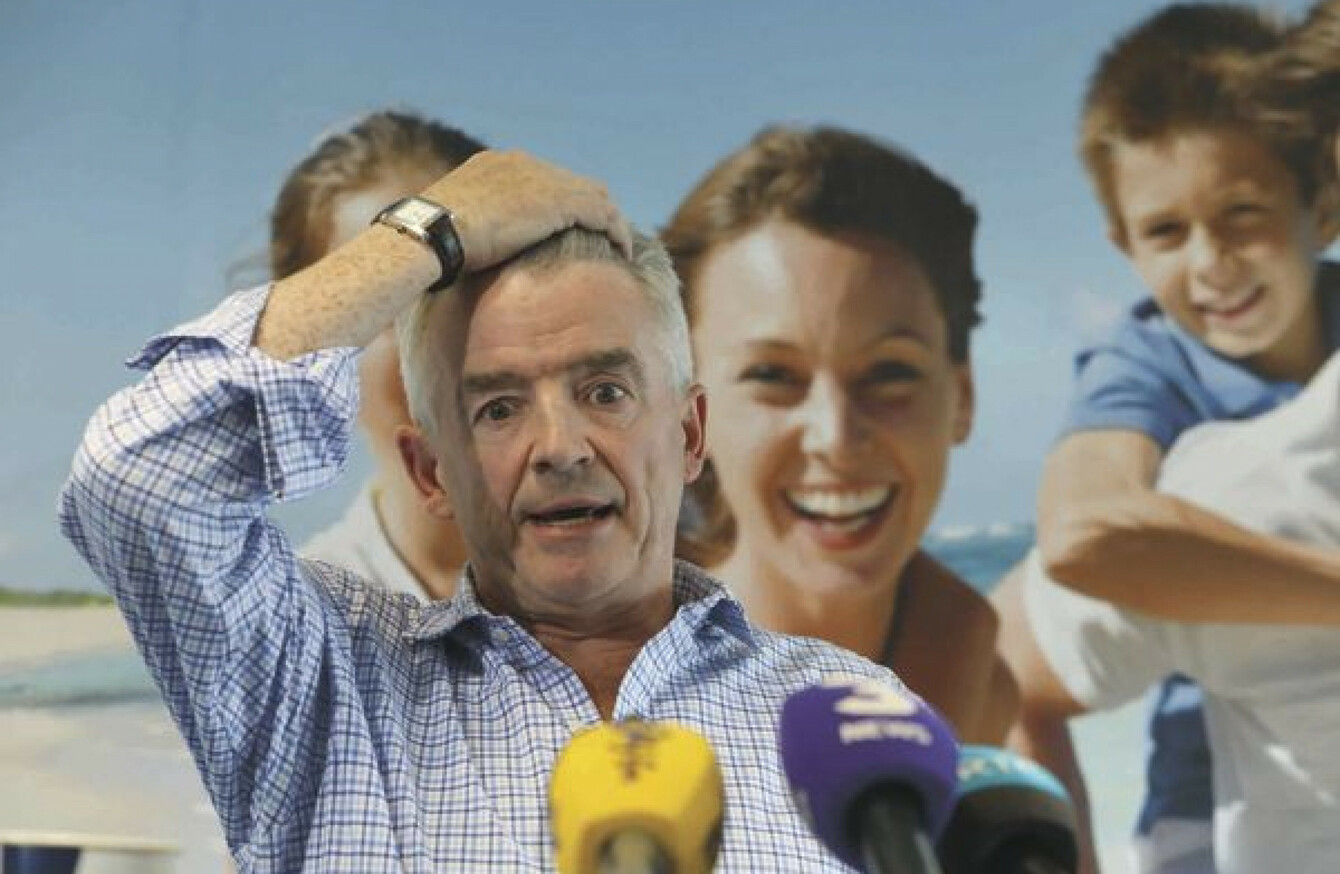 Image: Leah Farrell via RollingNews.ie
Image: Leah Farrell via RollingNews.ie
Update 8.36am, 6 December
RYANAIR PILOTS THAT are based in Portugal and within the SPAC union have served a formal notice of industrial action.
It's understood that a landslide vote called for industrial action up to and including strike. However it's understood that no date has been set for a strike.
The Irish Air Line Pilots' Association (IALPA) says it was informed of the news today.
In a statement announced this evening IALPA president Captain Evan Cullen said:
"The pilot issues which gave rise to the flight cancellations in Ryanair earlier this year have not been adequately addressed.
"Ryanair pilots, who are members of IALPA, are currently examining their options.
While we support a pilot's entitlement for fair representation we cannot prejudice this dispute or endanger its process by speculation.
"As this is a developing Ryanair pilot trade dispute in another jurisdiction, IALPA are
not currently in a position for further comment."
Dismissing the notice, Ryanair said in a statement to TheJournal.ie: "We regularly receive threats of industrial action from competitor airline pilot unions from Italy, Portugal and even Aer Lingus pilots occasionally. Both we and our pilots ignore these letters…"