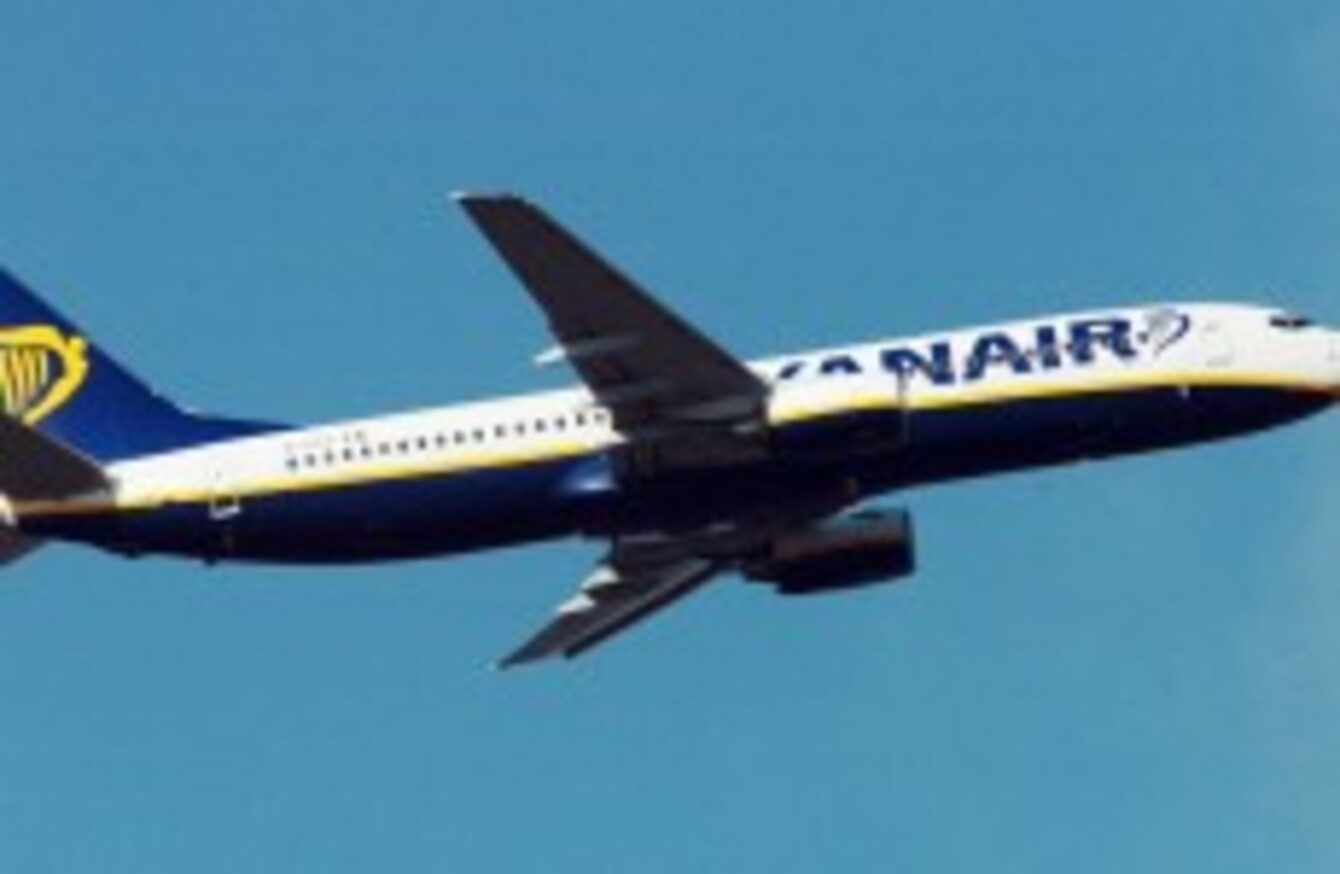 File photo
Image: Chris Radburn/PA Archive/Press Association Images
File photo
Image: Chris Radburn/PA Archive/Press Association Images
A RYANAIR PLANE was forced to make two emergency landings on the same journey after fumes were discovered in the rear of the cabin.
The incident took place on a flight from Girona in northern Spain to Stansted airport on 30 August and the Irish Aviation Authority has confirmed to TheJournal.ie today that the incident is under investigation.
The plane was twice diverted, in the first instance to Nantes in western France and then to Gatwick with the same unidentified fumes eventually found to be a result of an electrical fault in one of the ovens in the rear of the plane, according to the airline.
In a statement, Ryanair said the plane landed at Nantes where the local fire service, the cabin crew and the engineers could not identify the source of the fumes.
After the plane was released for its onward journey to London, the same fumes were again discovered in the rear of the cabin. The plane landed again at Gatwick and passengers were transferred on coaches to Stansted.
The aircraft was taken out of service for the day and the oven was removed and replaced, according to the airline.
Ryanair added in a statement that passengers, who did not suffer any health consequences, were offered an apology and a £75 travel credit the following day.
The Sunday Express quotes a former pilot as saying the incident "has all the hallmarks of a 'bleed air' fume" incident in which engine oil gets into the bleed air supply in the cabin and criticised Ryanair and other airline's "cavalier" attitude. Insiders at Ryanair refuted this claim.