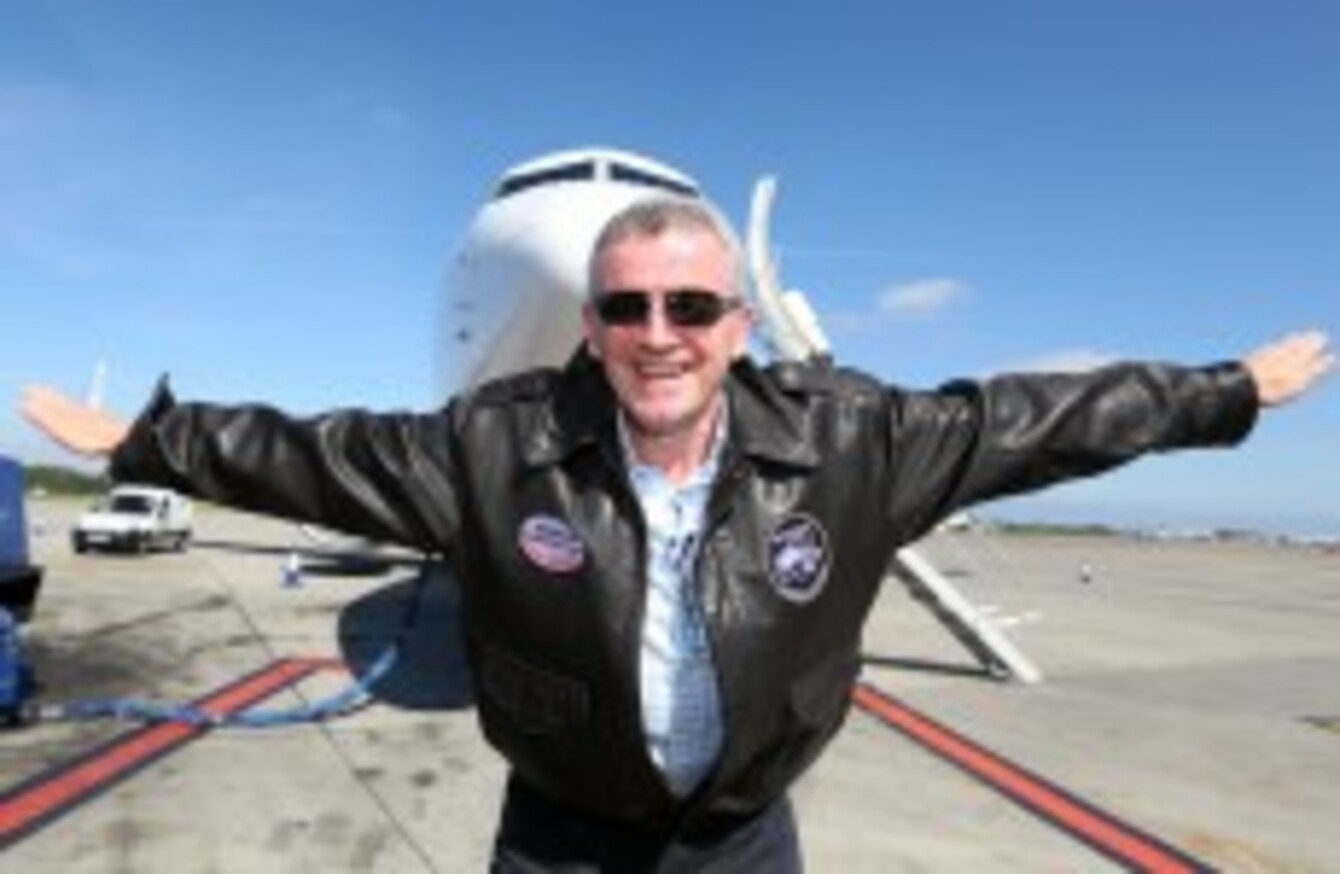 Image: Sam Boal
Image: Sam Boal
RYANAIR HAS ANNOUNCED that it expects its year-end profits to land somewhere between €620-650 million.
Speaking at the budget airline's AGM this morning, CEO Michael O'Leary said that about 87 million passengers would fly with Ryanair in 2014.
Earlier this year, the company launched its 'Always Getting Better' customer service programme which included allocated seating, free second carry-on bags, and a more user-friendly website.
"Our customers and our shareholders have responded favourably to our improving customer experience, our better digital platform and the positive initial uptake of our Business Plus service," O'Leary said.
"We now expect slightly stronger traffic growth in the winter schedule, as we open new bases in primary airports at Cologne, Gdansk, Glasgow and Warsaw Modlin, as well as significantly increasing flight frequencies and schedules from Dublin to UK cities, and from Dublin to European capitals."
The company's 'no gobshites' policy must be working.
O'Leary added that the company would release figures relating to the second quarter of the year in November.
The AGM was held at the airline's new Dublin offices in Swords.
Initial reports the below song was played at the meeting have yet to be confirmed.
Source: FinalFeature/YouTube