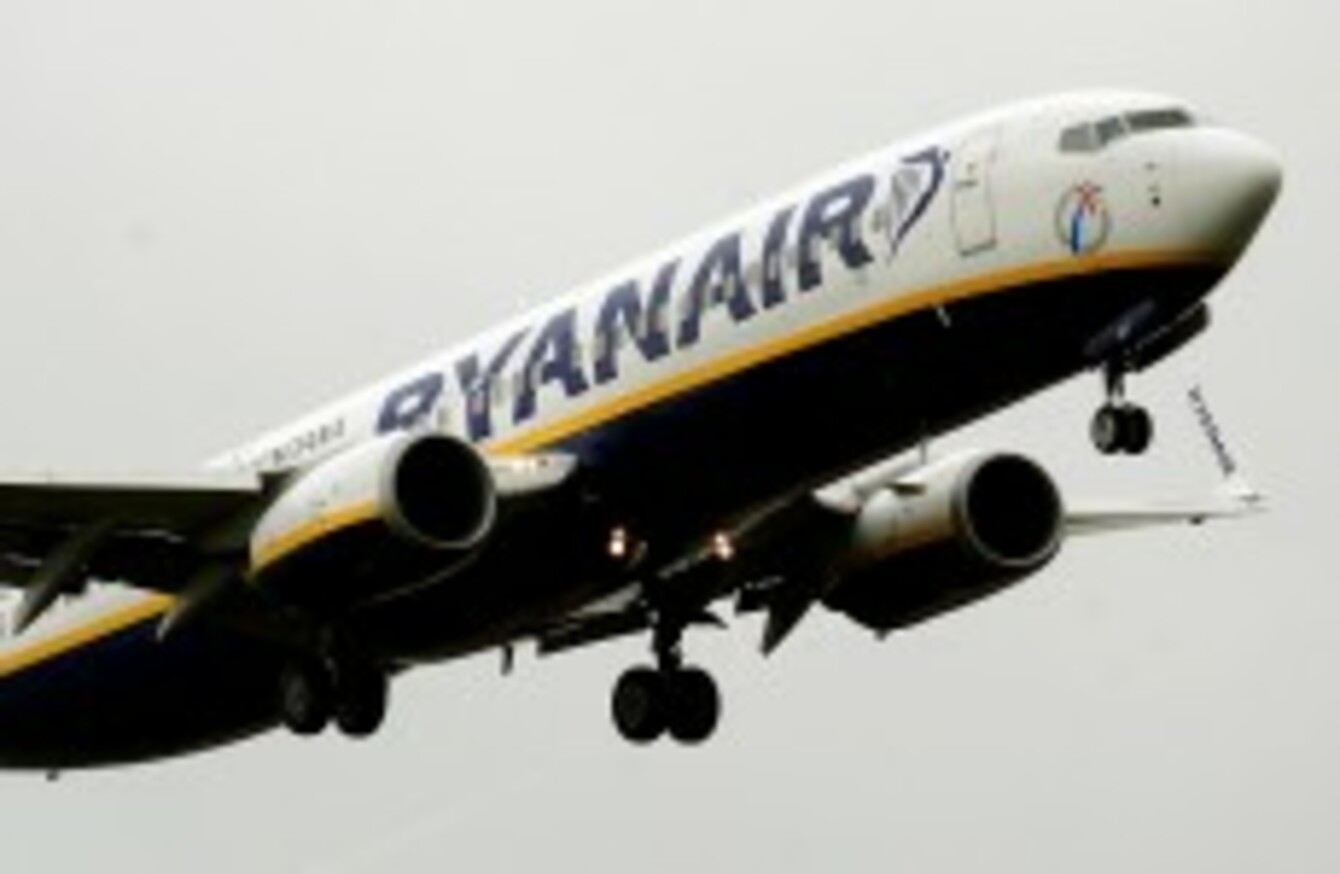 Image: Rui Vieira/PA Wire/Press Association Images
Image: Rui Vieira/PA Wire/Press Association Images
RYANAIR HAS REPORTED a half year profit of €596 million, up 10 per cent, as it said today that it had offered an "unprecedented remedies" package in its bid to secure its takeover of Aer Lingus.
In its latest results, the Irish airline says that as well as profits being up on the same period last year, passenger numbers have also risen to 48 million to the end of September.
Revenue is up to €3.1 billion, a 15 per cent rise on the same period last year, and its gross cash exceeded €3.9 billion which it says is an all-time record.
Chief Executive Michael O'Leary also issued a separate statement in which he said that the airline had submitted a package to EU competition authorities which he said remedied all of the so-called 'merger to monopoly routes'.
He said that Ryanair was determined "to explore all commercial options to address any competition concerns the EU may have in order to secure approval for its proposed merger".
Ryanair already owns 29.82 per cent of the issued share capital of Aer Lingus but has failed in two attempts to purchase a majority holding in the Irish airline.
In July it made a €694 million bid for Aer Lingus which has urged its shareholders to reject the offer.
O'Leary said that the recent British Airways and BMI merger and approval and subsequent Aegean and Olympic merger "vindicate" Ryanair's view that its offer for Aer Lingus will secure EU approval.
He said: "Consolidation is an essential part of making EU airlines more competitive. It has already taken place in core EU countries."
In its financial results Ryanair warned that while it is on target to grow traffic it expected it to be broadly flat as up to 80 aircraft will be grounded to limit the impact on high oil prices.
"Recession, competition and very low fare competition at new bases will constrain profitability during H2, although we now expect full year yields to rise by up to 4 per cent," the airline said.