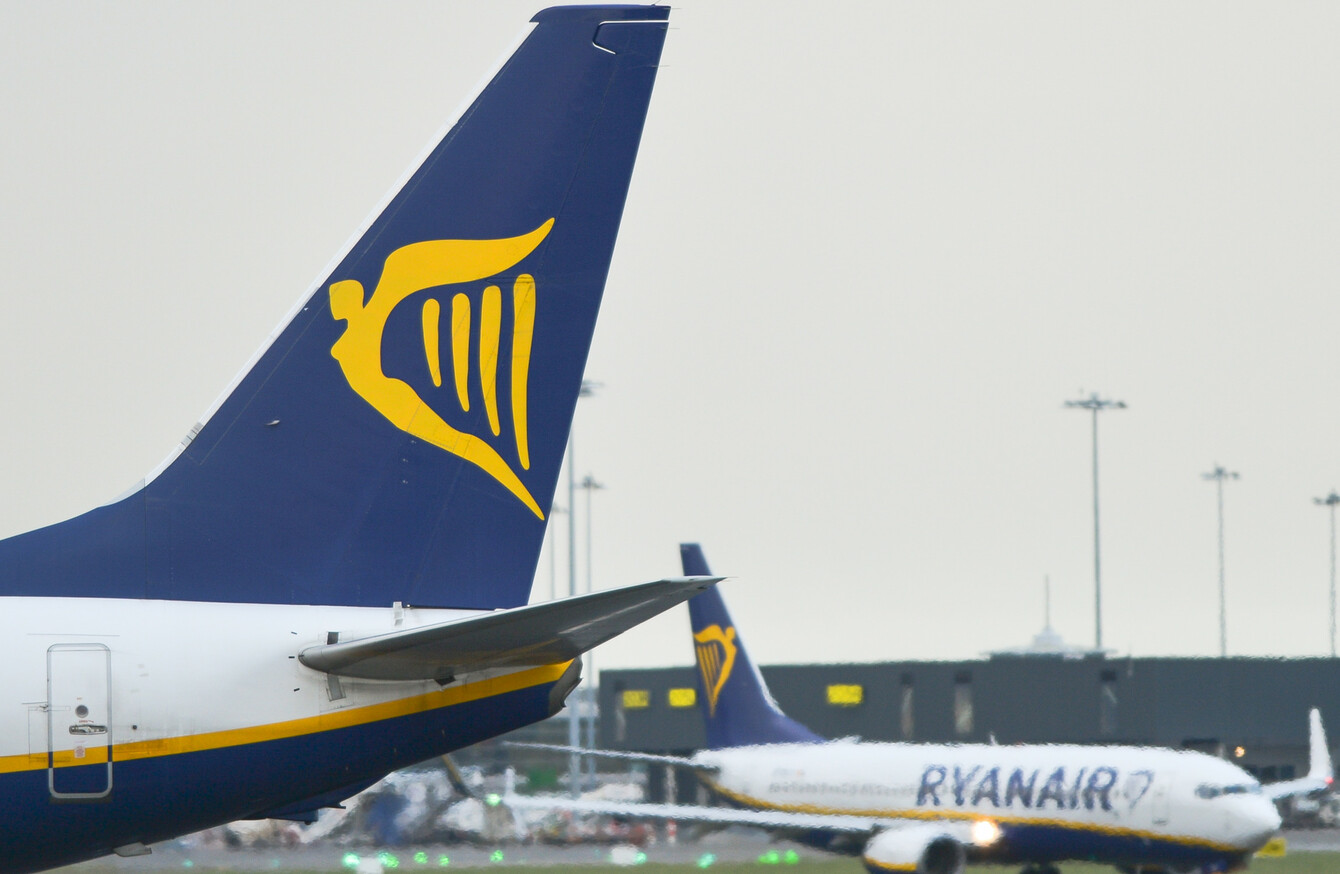 File photo.
Image: SIPA USA/PA Images
File photo.
Image: SIPA USA/PA Images
RYANAIR HAS AGREED to allow the British Airline Pilots' Association (Balpa) to negotiate on issues such as pay, rostering and holidays.
It is the first time in its 32-year history that the airline has recognised a trade union.
"Given Ryanair's previous hostility towards unions, today's agreement is a historic one," Brian Strutton, General Secretary of Balpa, said in a statement.
While we were initially sceptical about Ryanair's sincerity in offering recognition to us and other unions, our conversations and meetings with them have shown that they are genuine in wanting a constructive trade union relationship.
Strutton added that the discussions were tough and required compromise on both sides.
Balpa will now be the sole representative body for the 600 Ryanair employed pilots in the UK.
The budget airline was forced to recognise unions in December in order to avert strike action over Christmas after being forced to cancel 20,000 flights due to a shortage of standby pilots earlier in the year.
The UK accounts for almost a quarter of Ryanair's current fleet of aircraft and more than 25% of its pilot body.
"This agreement validates the decision of Ryanair's Board in December to recognise unions," Ryanair's Chief People Officer Eddie Wilson said.
This rapid progress in the UK is in marked contrast to some other EU countries where we are still waiting for a response to our recognition proposals and where some unions have failed to put these substantial pay increases to our pilots.