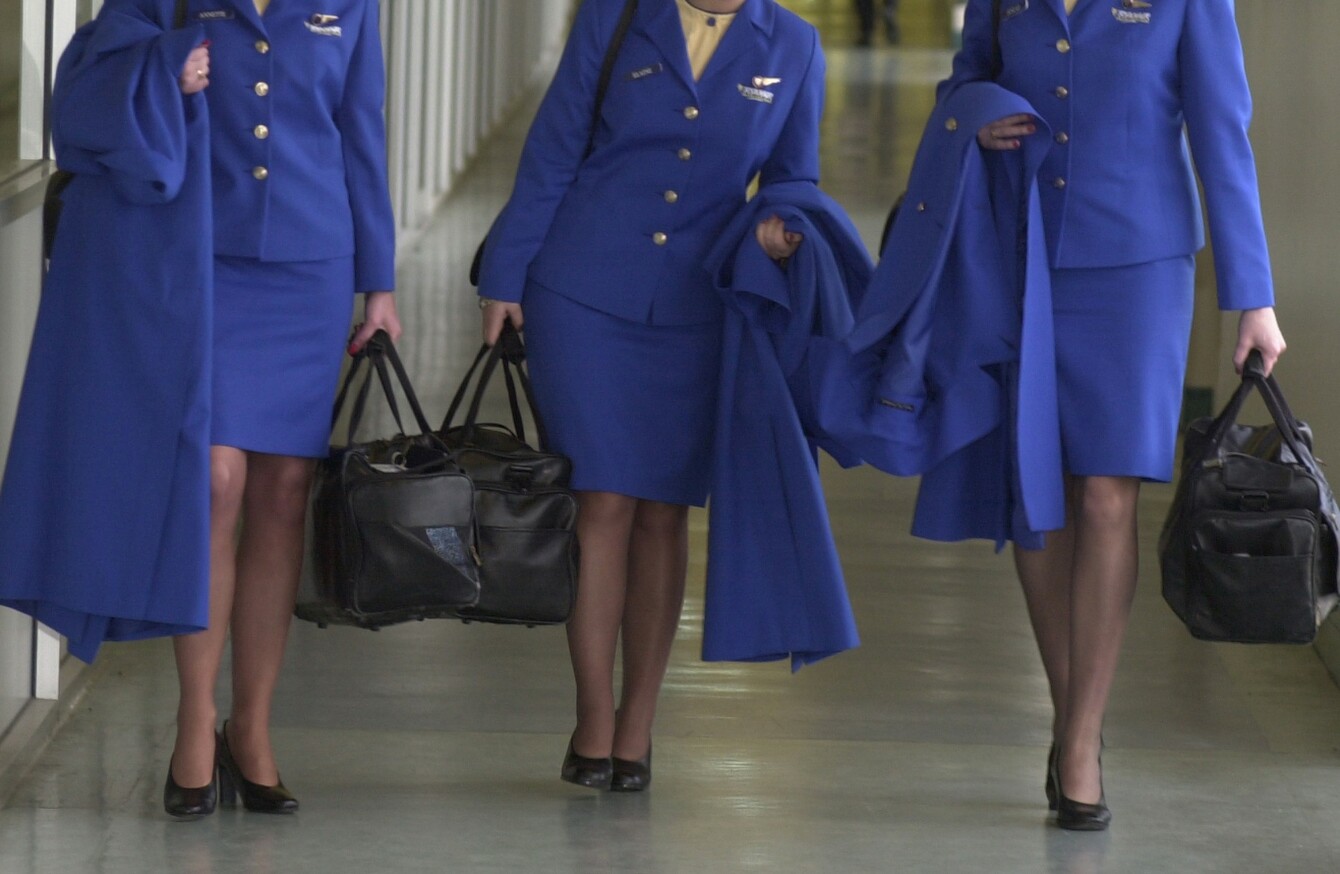 Agnieszka Spyra says she injured her back lifting an 8kg bag. (File photo)
Image: Eamonn Farrell/Photocall Ireland
Agnieszka Spyra says she injured her back lifting an 8kg bag. (File photo)
Image: Eamonn Farrell/Photocall Ireland
A FORMER CHECK-IN clerk with Ryanair at Dublin Airport has lost a €38,000 claim against the airline and a staff recruitment company because of confusion over whether she was sitting or standing when she injured her back.
Judge Jacqueline Linnane in the Circuit Civil Court today ruled out a suggestion that her Ryanair uniform, "including high heels and a tight skirt," could be blamed for 35-year-old Agnieszka Spyra's back injury.
Barrister Adrianne Fields, counsel for Ryanair and Mk Human Resources Limited, said Ms Spyra's claim had to be confined to alleged lack of training and whether or not she was sitting or standing when a baggage lifting incident had occurred.
Ms Fields, during a successful application to have Spyra's claim dismissed with costs to both defendants, said she was grateful for the court's direction that high heels or a tight skirt had not been pleaded as contributory factors in the incident.
Spyra, of Ringwood Close, Swords, Co Dublin, conceded she had stated in an Injuries Board claim and again to her doctor, Mr Aidan Gleeson, that she had been seated at a check-in desk when she injured herself while turning to lift and tag a light bag on the conveyor belt.
Today she told the court she had been standing at the time and had felt a shooting pain in her lower back when she had bent down while at the same time turning to her left and lifting the 8kg bag to tag it.
Ms Spyra also told Ms Fields she could not refute evidence that Ryanair had in 2007 and again in 2011 provided her with training which included a practical demonstration of safe practice when lifting a bag.
Throwing out Spyra's claim with an order for her to pay the legal costs of both Ryanair and Mk Human Resources, of Ashpine House, Slane Court, Glasnevin, Dublin, Judge Linnane said there had been confusion in relation to exactly what happened at the check-in desk on 28 July, 2011.
The judge said that only six months after the incident Ms Spyra had told her doctor she had been sitting when she lifted the bag.  In her Injuries Board application a year after the incident she had specifically noted she had been sitting at the material time.
In March this year she had told forensic engineer Karl Searson and in court today she had said she had been standing when she turned to lift the bag and could not refute Ryanair evidence that she had been given a practical demonstration in bag lifting.
Ms Spyra was granted a stay on the order for costs to facilitate consideration of an appeal to the High Court.