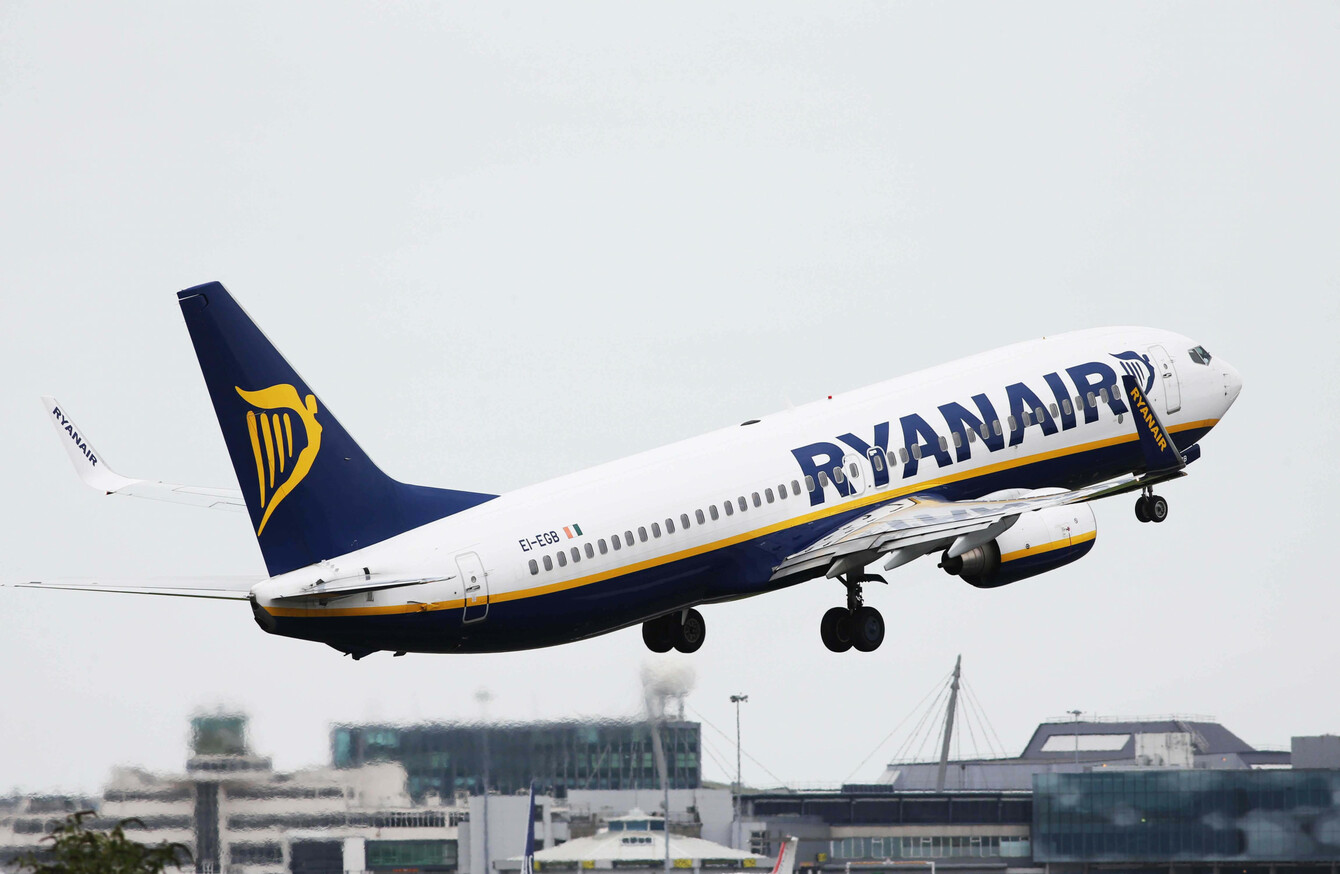 File photo
Image: RollingNews.ie
File photo
Image: RollingNews.ie
NON-PRIORITY RYANAIR passengers will have to pay to bring cabin bags weighing more than 10kg on board under new rules which take effect from today.
Previously, the airline's policy allowed passengers to carry one small cabin bag, such as a backpack or shopping bag, and one larger bag – weighing 10kg – on board for free.
The bigger bag was tagged at the gate and put in the hold for free, but from today, all non-priority passengers will have to pay €8-€10 to have their 10kg bag checked-in.
The cost will be €8 for customers who pay for their bag during the initial flight booking, and €10 for those who do so after booking via the Manage my Booking facility.
Ryanair has said the move is part of an attempt to "eliminate gate bags and cut boarding gate/flight delays", claiming that its previous policy meant up to 120 free gate bags had to be tagged on each flight, which caused delays of up to 25 minutes.
Non-priority customers whose free small bag is larger than 42 x 20 x 30 cm (25,200 cm³) will be asked to pay €25 to have their bag tagged and placed in the hold.
Under the policy, passengers who pay €6 for priority boarding can continue to bring two bags on board for free.
Outlining the policy on its website, Ryanair say that the move is designed to reduce delay.
"We also believe that bigger bags is a service customers should pay for when our average fare is under €40," the airline said, adding that it does not expect to make more money from the move.
The company's spokesman Kenny Jacobs said that 60% of customers would not be affected by the changes.
He added that Ryanair believed the remaining 40% would either choose to buy priority boarding for their 10kg bag, or choose to travel with only one bag as 30% of passengers did already.