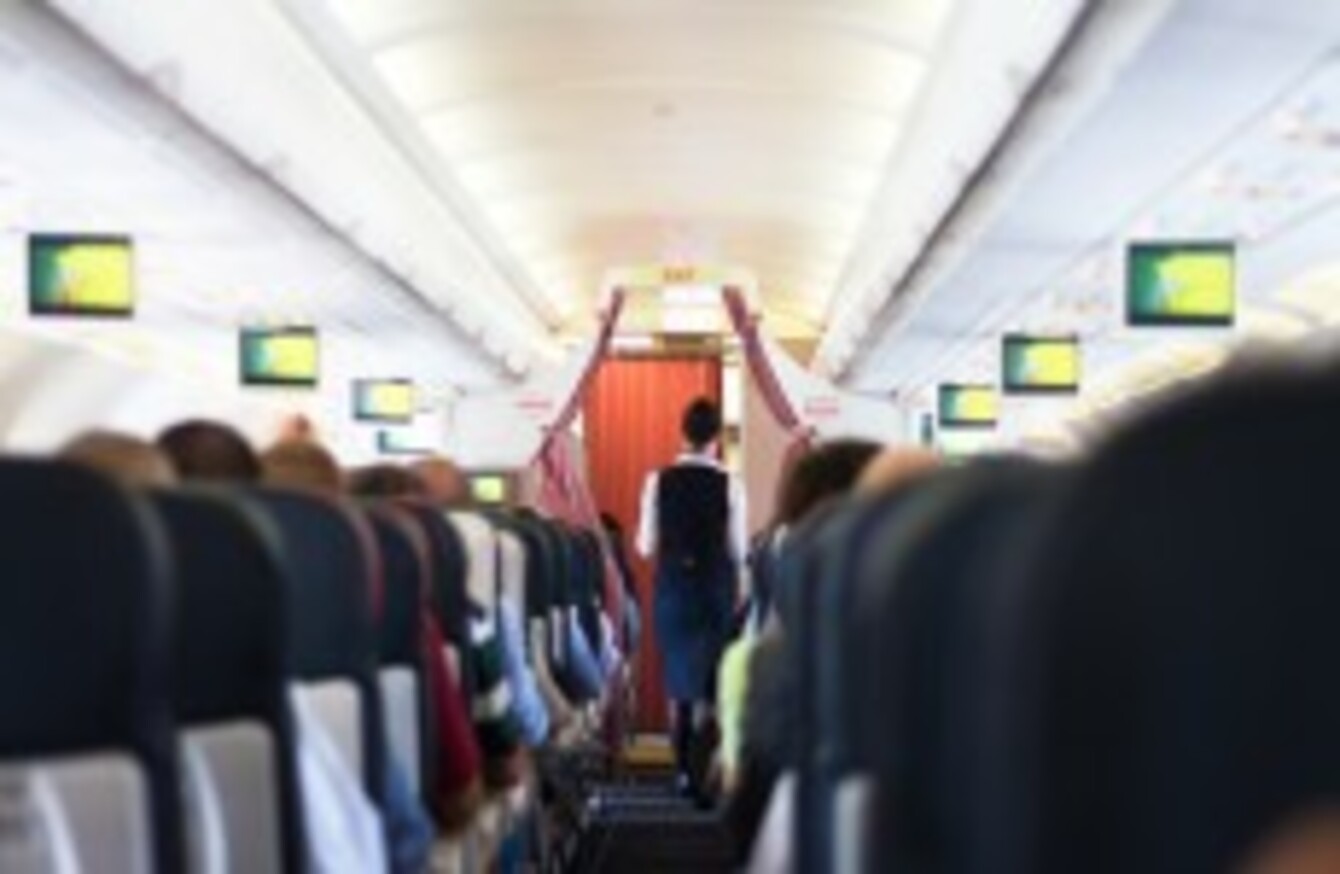 Image: Shutterstock/Matej Kastelic
Image: Shutterstock/Matej Kastelic
A WOMAN WHO resigned from Ryanair after getting celebrities' autographs was has lost her case with the Employment Appeals Tribunal.

The claimant was employed by the airline between August 2007 and September 2012, at which time she resigned her employment in what she claims was a constructive dismissal.
The tribunal heard evidence from the claimant relating to a number of issues that had taken place during her employment that led to her eventual resignation.
Issues with employment
In December 2009 the claimant approached some celebrity passengers, who the Irish Times is reporting were Jedward, and asked for their autographs.
She was told by her base supervisor that she had harassed the passengers. Two years later the same passengers were on a flight. Members of the crew approached them and had photographs taken. The claimant took issue with no action being taken in this second instance.
The claimant wrote to the European bases manager in relation to this.
Following this there was an incident in which the claimant had an altercation with the captain of a plane over the correct procedure for opening and closing a cockpit door.
In this instance the captain spoke to her in an insulting fashion. This resulted in the claimant writing to the European bases manager and the relevant parties were subsequently interviewed.
The claimant was unhappy at having to serve a probation period after becoming a direct employee and that she was given office-based duties when she became pregnant in 2012.
She also took issue with not having been promoted in her time at the airline.
Resignation
The stewardess stated that the reason she had resigned was that she faced "discrimination, bullying and harassment in the workplace".
Following this she was invited to meet with European bases manager to further discuss her grievances. At this meeting in October 2012 she discussed some of the issues that had been problematic with her employment, but had adopted the position that she had already informed the bases manager of her issues and wasn't going to repeat herself.
The tribunal acknowledged that while the claimant had grown frustrated in her job, specifically with her lack of promotion, she had not taken all available action to her.
As such, her employer had not been afforded "adequate and reasonable opportunity to address and remedy any grievance" and as such her claim under the Unfair Dismissals Act of 1977 to 2007 was deemed to have failed.