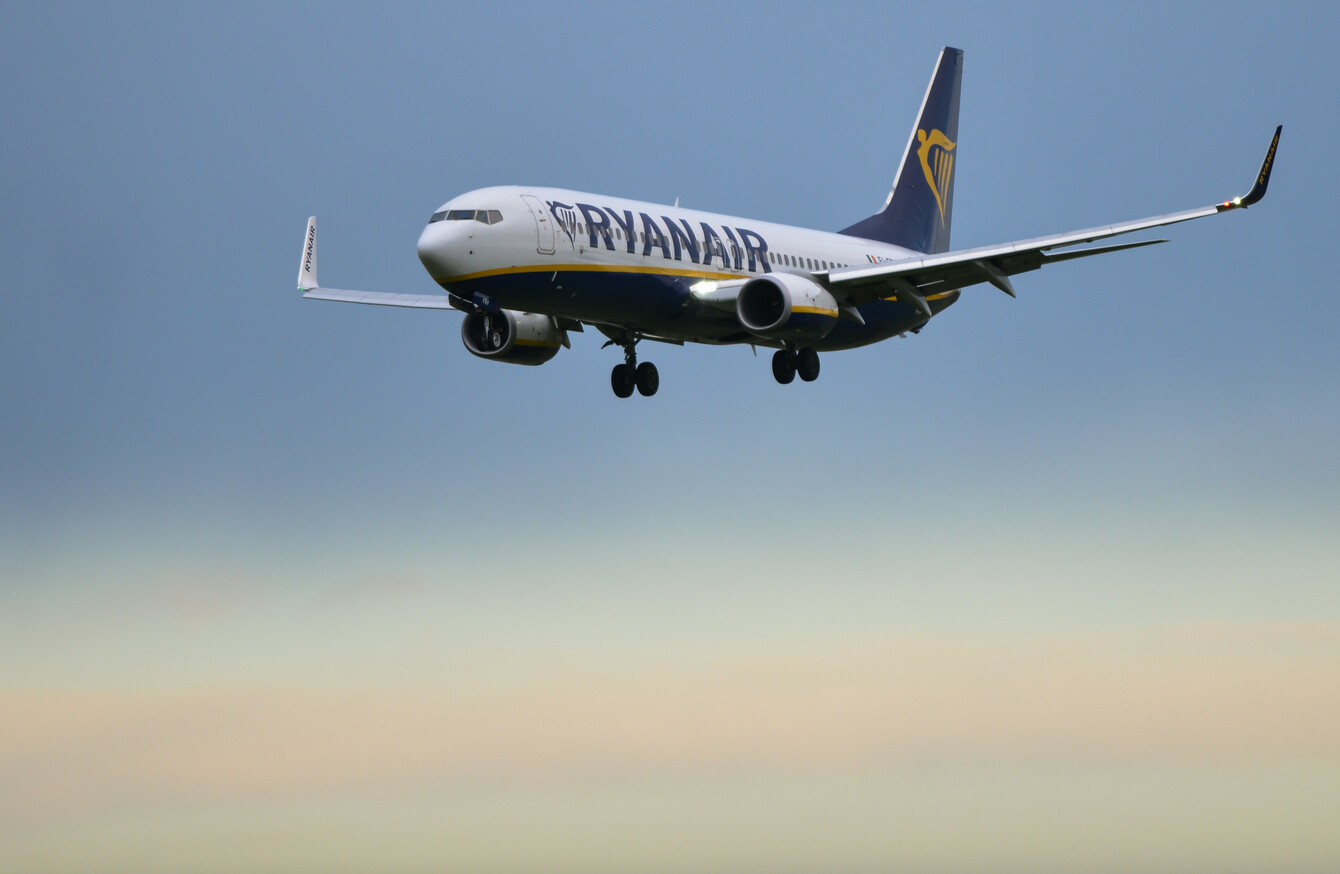 Image: SIPA USA/PA Images
Image: SIPA USA/PA Images
GERMAN PILOT UNION Cockpit has called a four-hour strike for tomorrow morning.
All 16 flights planned by the company in German airports from 5am-9am will be affected.
Both the airline and pilots' association Vereinigung Cockpit said that negotiations between the two had ended without results.
Cockpit accuses Ryanair of refusing to engage with two of its negotiators, while the airline accused the union of attempting to cause "maximum disruption" in a letter to staff.
Impact
Meanwhile in Ireland, the company has written to trade union Impact confirming it is recognising the union.
The move means that the threat of industrial action at the airline has receded. The airline said last Friday that it would be recognising unions in a bid to avert strike action that was due to talk place yesterday.
That strike was called off.
Meetings between unions and management – the first in the company's history – were held this week and broadly described as positive. However, Impact had said it wanted formal recognition of its status at the airline.
In a statement today, the union said that it had received a letter to that effect.
The union cautioned that it expected management to reach agreement on procedures quickly so that the parties could move on to negotiate substantial issues around pilots' pay and working conditions.
IMPACT said the company's confirmation that it recognised the union, with effect from today and would conclude a comprehensive agreement, meant the danger of industrial action had receded "for the present".
IMPACT official Ashley Connolly said union recognition in Ryanair was an historic achievement that would resonate beyond the company.
"This advance is good news for Ryanair pilots, passengers and shareholders. We also think it will assist thousands of workers elsewhere, who want independent workplace representation but whose anti-union employers had been encouraged and emboldened by Ryanair's previous antipathy towards IMPACT and other unions.
"This breakthrough, which was made possible by the principled resolve of Ryanair pilots, should be an encouragement to workers across the economy. IMPACT will now immediately start work to make union recognition in Ryanair a practical reality by working with management to establish a formal collective bargaining agreement, and then by using this opportunity to win improved security, terms, and working conditions for the airline's pilots."
A Ryanair statement said:
"Ryanair has this morning written to the Impact union confirming in writing that it is recognising Impact and its Ryanair Company Pilot Council. Ryanair has also submitted a set of proposals on pay and conditions, procedures and dispute resolution for its Irish based pilots, and looks forward to concluding an early agreement on these issues with its Irish Ryanair pilot company council."
Of the strike Ryanair's Robin Kiely said:
"Ryanair apologises sincerely to any German customers worried or affected by this threatened 4 hour strike tomorrow morning. We hope that our German pilots will put the needs of our customers first during Christmas week. We advise all customers in Germany to turn up as normal tomorrow, as we plan to operate all scheduled flights, and we will be doing our utmost to minimise any disruptions to the Christmas travel plans of our German customers."