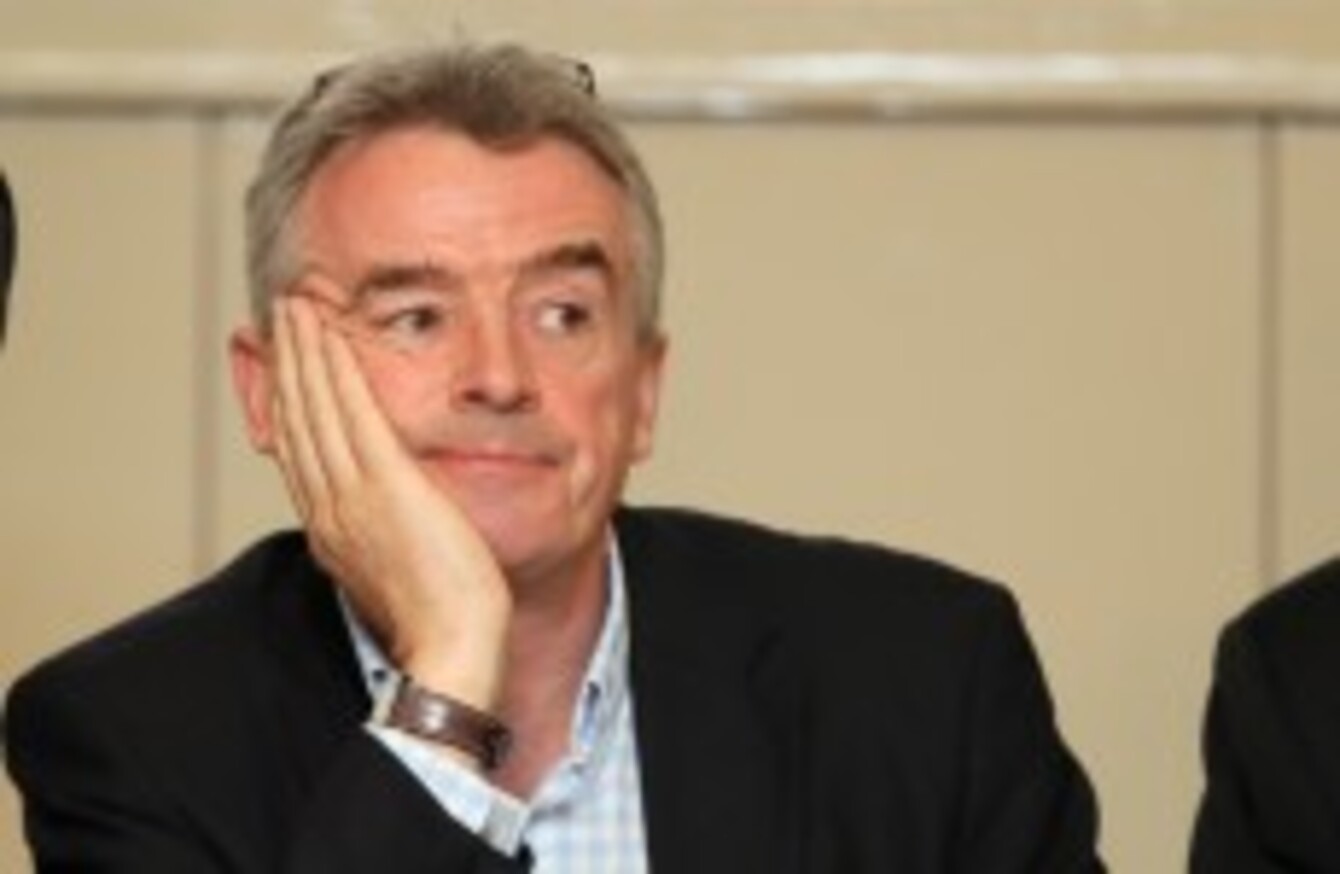 Image: Laura Hutton/Photocall Ireland
Image: Laura Hutton/Photocall Ireland
IT'S TURNING OUT to be an eventful day for Ryanair when it comes to industrial disputes across Europe, on both sides of the coin.
In France, the airline's online petition against strikes by air traffic controllers (ATC) there has seen some success, with the proposed action for the rest of this week officially called off today.
Since 2009 there have been 39 days of strikes instigated by French ATC unions. Ryanair claims that the last such strike in France on 12 and 13 April this year forced European airlines to cancel over 3,600 flights, with 500,000 customers affected.
The budget carrier believes that the European Commission should remove the right to strike from all ATC unions across the continent.
Ryanair's chief marketing officer Kenny Jacobs said in a statement this morning that it's "unacceptable that Europe's consumers repeatedly have their holiday and travel plans disrupted or cancelled by the selfish actions of ATC unions every summer".
It's time the Commission and Parliament took action to prevent Europe's families and ordinary air travellers having their hard earned holidays or travel plans regularly disrupted by these ATC unions closing the skies over Europe.
If the EU won't listen to the airlines, perhaps they'll listen to Europe's citizens.
Meanwhile in Denmark, the news was not quite so good for the airline as that country's Labour Court ruled today that unions there can now strike against them.
The Arbejdsretten (Danish Labour Court) ruled that union members can be barred from doing work for Ryanair, meaning unions can essentially cripple the airline's service in and out of Copenhagen Airport should they deem it necessary.
The ruling also states that unions have a right to demand a collective agreement with Ryanair, something the airline has consistently refused to countenance.
Previously, Ryanair's commercial director David O'Brien told Danish radio that "it's not a question of whether we are interested in bargaining; it's simply not compatible with our business".
Vice-chair of LO, the Danish Confederacy of Trade Unions, Lizette Risgaard told Danish tv station TV2 that she was "very happy" with the ruling, before telling her Twitter followers simply "we won!"
Ryanair's industrial struggles in Denmark have been going on for some time. They had previously threatened to drop Copenhagen as a base should the courts rule in favour of the Danish unions.
Just last month, Copenhagen's mayor banned 45,000 Danish civil staff from using the airline.
The low fares airline isn't licked yet though – head of communications Robin Kiely says that Ryanair will immediately appeal the ruling.
"We have instructed our lawyers to immediately appeal this ruling, which appears to allow competitor airline unions to blockade Ryanair's 1 based aircraft at Copenhagen, and we have also submitted a secondary claim to the Danish Labour Court," Kiely said in a statement to Danish site TheLocal.
According to Kiely Ryanair will continue to operate its regular flights to Copenhagen, but using aircraft based outside Denmark.
Never a dull moment.