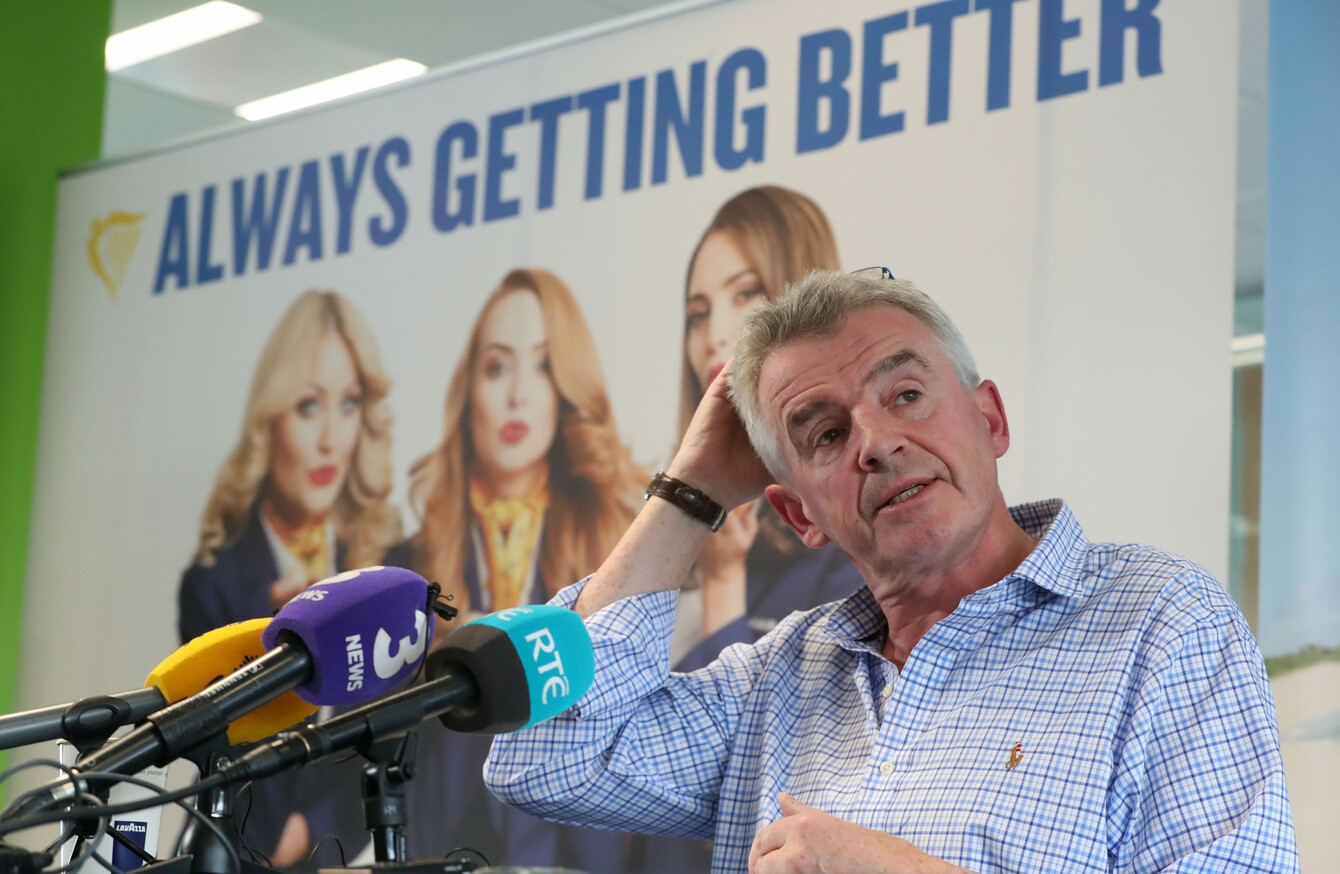 Image: Niall Carson/PA Images
Image: Niall Carson/PA Images
OVER THE PAST few weeks, Ryanair has cancelled nearly three-quarters of a million flight bookings.
Michael O'Leary has pinned the blame on rostering issues, with a change to the annual leave period causing a large number of pilots taking holidays at the same time.
Addressing reporters after the initial cancellation of bookings, O'Leary apologised, saying that it was his "mess" and that he would "clean it up".
The initial round of cancellations were up to the end of October but, yesterday, a fresh round of cancellations affecting around 18,000 flights were announced by the airline which will hit the busy Christmas schedule.
So, today we're asking you: Has your trust in Ryanair wavered?

Poll Results:
Never flew with them anyway (1131)