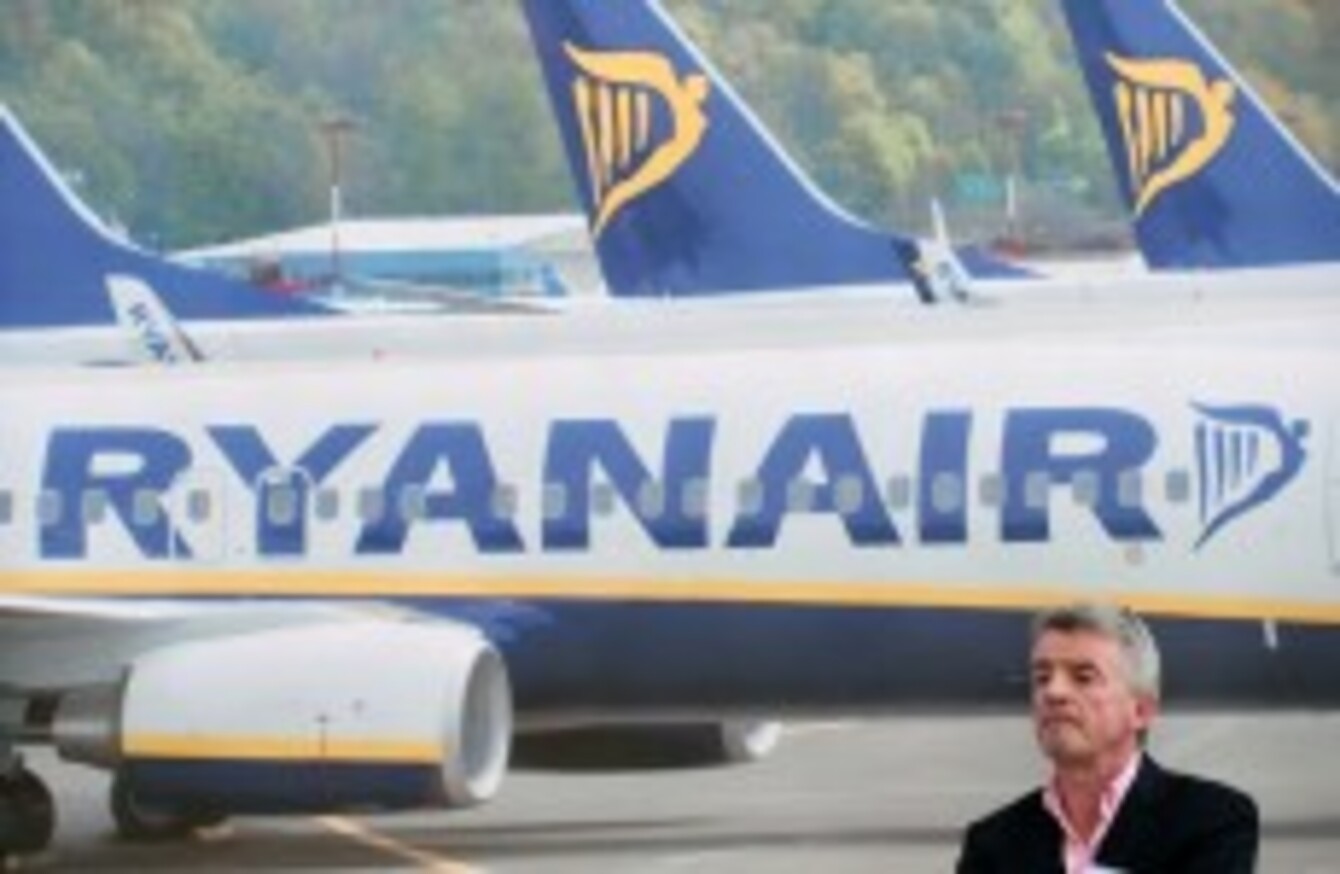 Image: Laura Hutton/Photocall Ireland
Image: Laura Hutton/Photocall Ireland
RYANAIR HAS BEEN named the world's most popular carrier of international passengers.
The latest IATA figures show that the low-cost airline carried 81.3 million international passengers last year, almost 29 million more than second-placed Easyjet (52.7 million) and 30 million more than third-placed Lufthansa (50.7 million).
The figures show that Ryanair carried more international passengers than:
EasyJet, Iberia and SAS combined (76 million)
British Airways, Air France and Alitalia combined (77 million)
Lufthansa and Air Berlin combined (74 million)
Over eight times more passengers than Aer Lingus (9.6 million)
Ryanair estimates it will carry more than 84.6 million passengers this year, says spokesperson Robin Kiely.
"Even the combined traffic of EasyJet, Iberia and SAS is still less than Ryanair's total traffic."
He said that passengers would increase on the back of a second carry-on bag allowance and a seat sale taking place this week.