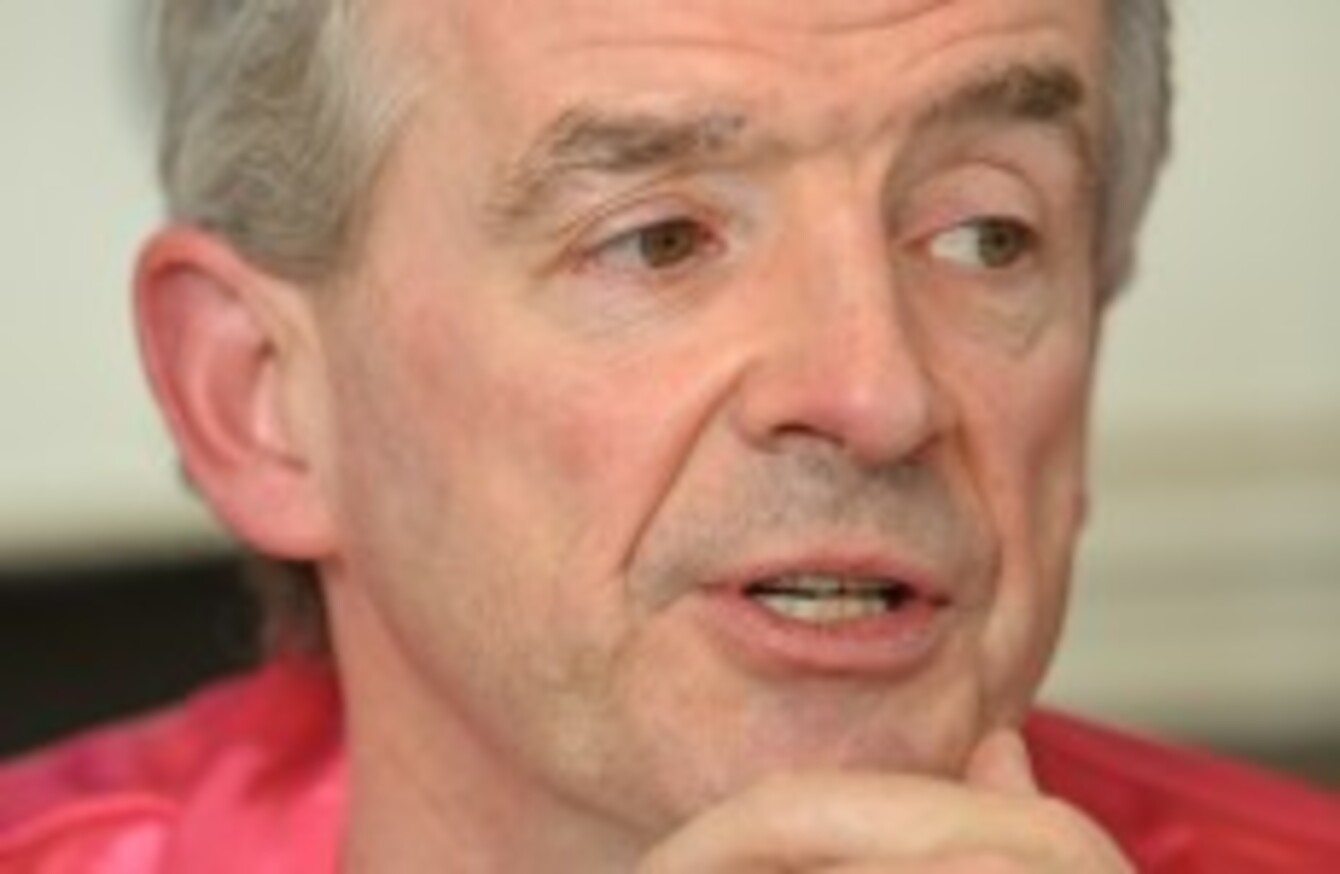 Michael O'Leary at a recent photocall in London
Image: Dominic Lipinski/PA Wire/Press Association Images
Michael O'Leary at a recent photocall in London
Image: Dominic Lipinski/PA Wire/Press Association Images
IRISH AIRLINE RYANAIR has reported a €40 million drop in quarterly profits for the three months to the end of June in its latest results.
Its profit after tax is €99 million, down nearly 30 per cent compared to the same time last year when profits were €139 million with the airline saying that fuel costs rose by 27 per cent over the year.
Revenues were up by 11 per cent to €1.284 billion while passenger numbers also rose to 22.5 million, a six per cent rise on the same period last year.
Quarter one yield increases were dampened by recession in the European Union, austerity measures, and heavily discounted fares at the airline's new base launches in Cyprus, Denmark, Hungary, Poland, provincial areas of UK and Spain, the airline said.
"Currently, we have no visibility of next winter's yields but expect that continuing austerity, EU recession, and lower yields at new bases will to restrain fare growth," chief executive Michael O'Leary said.
Full year traffic is expected to grow by 4 per cent, the airline said.
Ryanair recently made a cash offer of €1.30 per share for the just over 70 per cent of Aer Lingus  that it does not already own. Aer Lingus has told its shareholders that the offer should be rejected.
Ryanair has declined to comment on the share offer in its latest results.