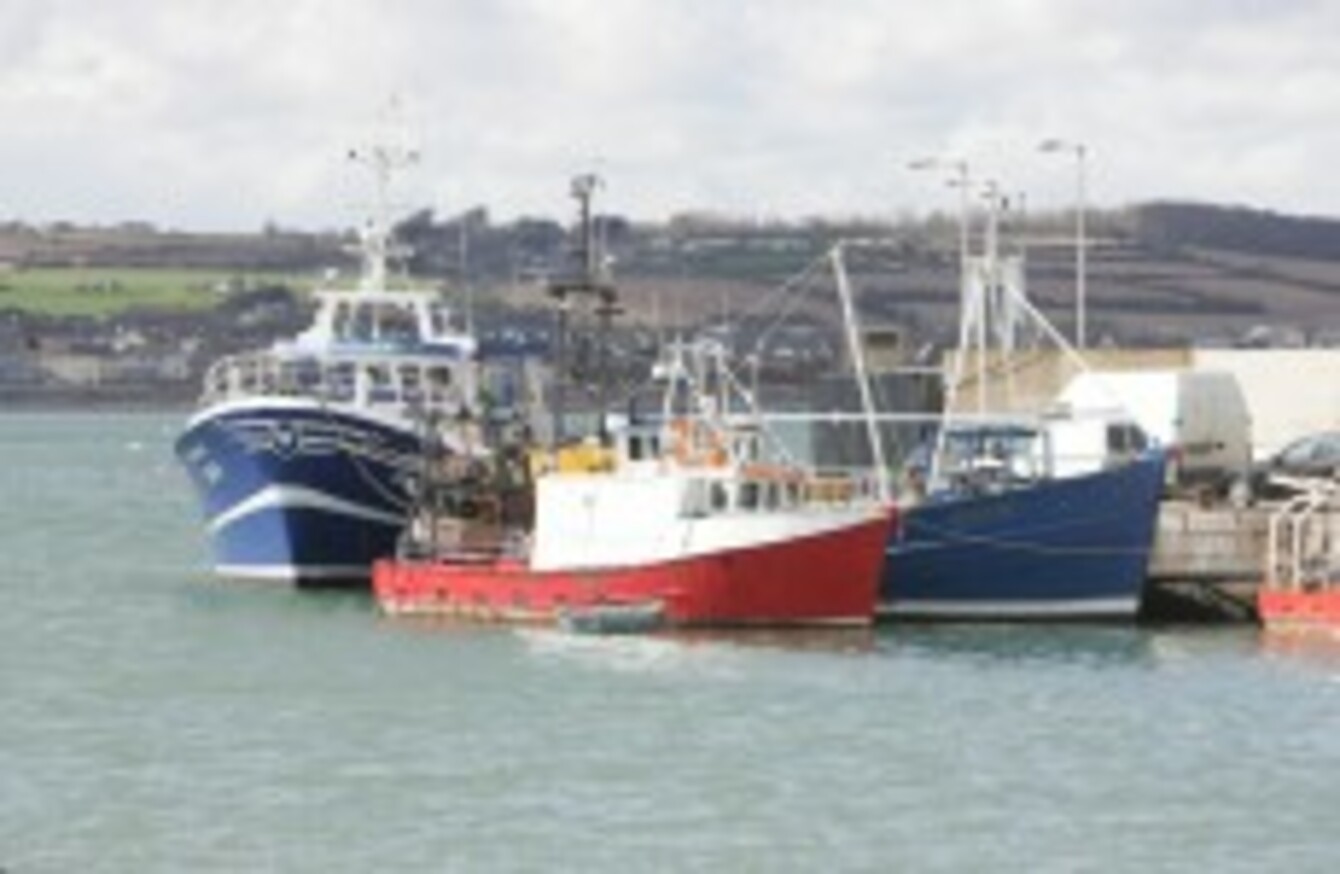 Image: Eamonn Farrell/Photocall Ireland
Image: Eamonn Farrell/Photocall Ireland
THE GOVERNMENT HAS launched a major safety plan for Ireland's fishermen in a bid to stem the number of fatalities in the industry.
Fishermen will be able to apply for grants for buy personal locator beacons, auto pilot alarms and wireless engine cut offs, which will help to raise the alarm and provide some level of safety in the event of any incident at sea.
"It is about learning from past tragedies and saving lives in the future," said Minister for Agriculture Simon Coveney.
In the most recent fishing tragedy in Irish waters three brothers died during a fishing expedition off the coast of Waterford last month.
The Department of Agriculture, Food and Marine is providing €800,000 over the next three years to fund the scheme, which is the first ever national maritime safety strategy. The Government is also establishing a new high level working group on safety in the fishing industry which will report back to Minister Coveney and Transport Minister Leo Varadkar on recommendations on fishing vessel safety before the end of the year.
The scheme was launched in Union Hall in Cork where five fishermen died after their trawler, the Tit Bonhomme, sank near Glandore Harbour in January last year.
Minister for Transport Leo Varadkar said that more effort must be made to prevent people from dying at sea.
"The bottom line is that we can pass any law we like, but if it is not enforced and we do not have a culture of zero tolerance in regard to non-compliance, we will continue to lose loved ones at sea in the coming years," he said.