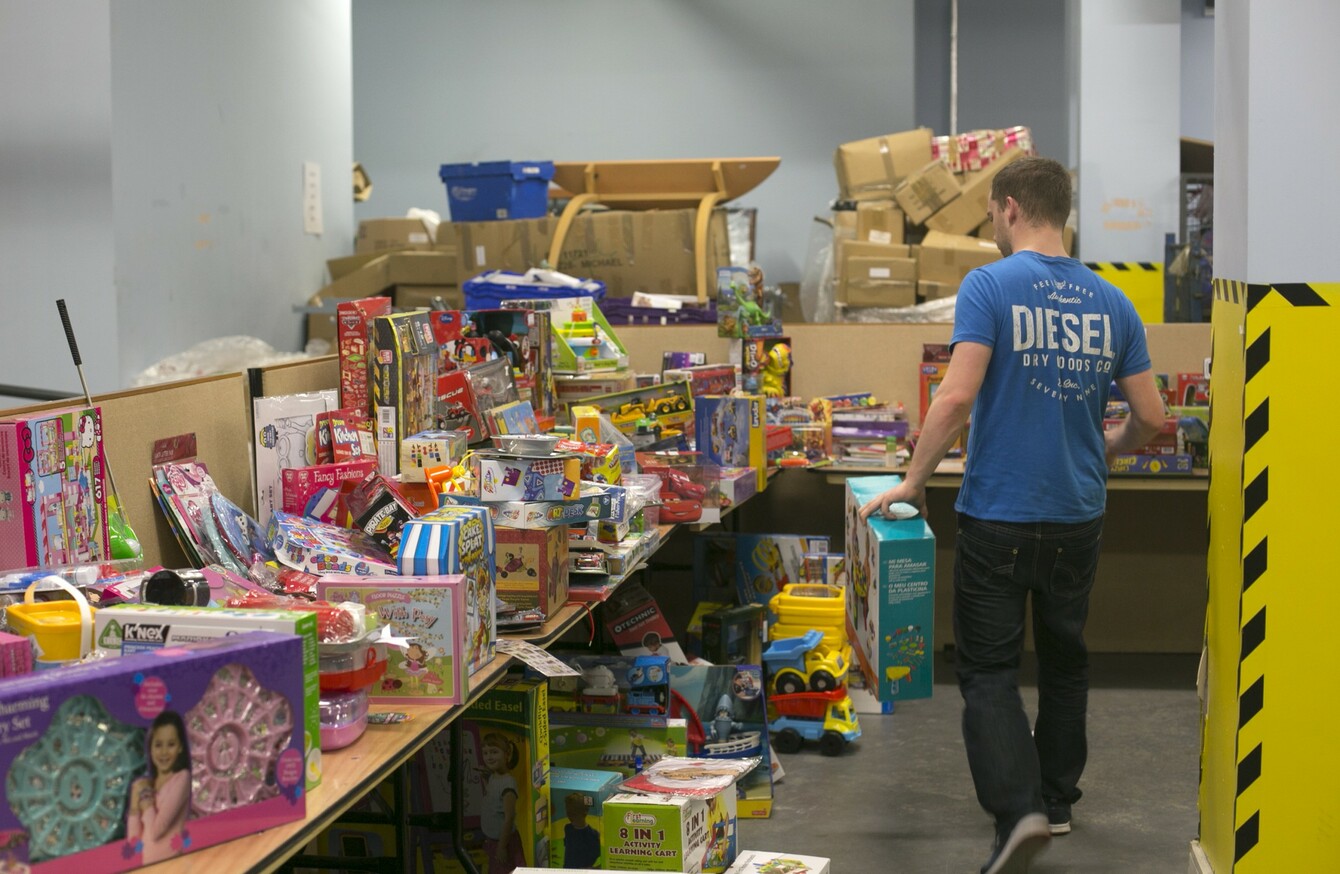 Image: Sam Boal
Image: Sam Boal
ST VINCENT DE Paul has long been an Irish institution, helping those most vulnerable in Irish society no matter what.
It's always been a safe haven for those who have nothing left. Food vouchers and Christmas gifts are being sent out to tens of thousands of families across the country this month, the busiest time of year for the charity.
The need for SVP's services has increased in recent years as the homeless crisis, coupled with an increasing cost of living, spiral out of control for many families nationwide.
SVP's vice-president Kieran Stafford said the demand for services is increasing every year and that it doesn't seem like stopping any time soon. Over 140,000 people are expected to ask the charity for help this year, according to Stafford.
He said: "What we would be giving would mainly be food vouchers and, in some cases, there would be Christmas presents. There is no let-off in demand.  There are still more people coming to us looking for assistance. We're encountering the same problems night in, night out. We have seen no discernible decrease since last year. We've been handling the same amount of calls."
Donations
Despite challenges faced by some of SVP's districts, Stafford explained how the charity is reasonably well-funded by public donations, something which SVP says it does not take for granted and will eternally appreciate.
St Vincent de Paul said it is expected to make at least 50,000 visits to homes in the month of December, a time of year in which many people severely struggle to make ends meet.
Stafford added: "Thankfully, we're doing okay at the moment. Some areas are experiencing greater difficulty with increased requests for assistance and challenges in terms of raising money. In general, we're maintaining the donations at the same level that we have over the last couple of years.
We're seeing no decrease in the number of calls. It is a vital time to raise funds and awareness of what is happening. In terms of money, we distributed €35 million worth of assistance last year.
However, Stafford described a new trend SVP is seeing recently, a request which is now becoming quite the common occurrence.
Many people living in rural areas are now calling SVP looking for help getting to hospitals for appointments or surgeries. Many, according to Stafford, have nobody to drop them into town so they can get a bus or train. Those without money can't afford to get taxis into town either.
Stafford added: "People in rural areas might find themselves in huge difficulty trying to get to hospital. We're being asked on a regular basis for help in this regard. If you're on a low income and you are isolated, it becomes an enormous challenge if you don't have someone who can drive you."
You can donate to the Society of St Vincent de Paul here.