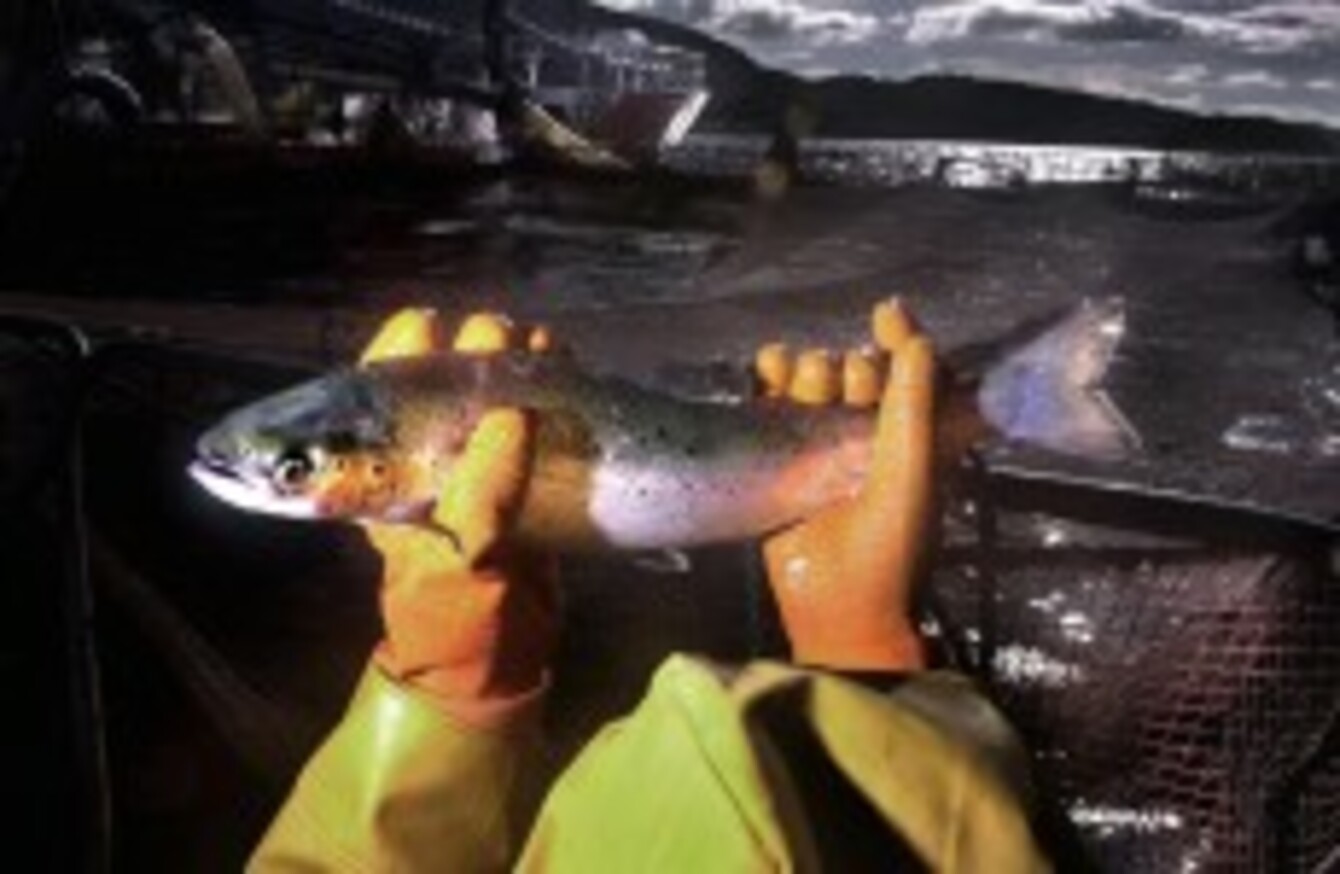 Image: PA Archive/Press Association Images
Image: PA Archive/Press Association Images
A DECISION ON the controversial salmon farm in Galway will be made before the summer, said the Minister for Agriculture Simon Coveney.
An application for the fish farm, located near Inis Orr, was made by the Irish Sea Fisheries Board, in 2012.
Galway Bay 
Since then the project has been mired in controversy, with Galway Bay Against Salmon Cages group opposing the application on environmental grounds.
Speaking on RTÉ's Countrywide programme, Minister Coveney said the application has not been approved as of yet, stating that he has not granted permission for any salmon farms in his four years in office.
"I am cautious about this industry," said Coveney.
The minister said that he did feel there was "room for the industry to grow".
Coveney said that he has introduced a "very robust environmentally responsible" new licensing system.
In respect to the large Galway application before the department, Coveney said he is seeking "detailed environmental advice" on the matter.
When I have that I will make a decision, but I am not going to rush it.
He said that a decision on the Galway Bay salmon farm should be made before the summer.